Homes
Studio Grid transcends cultures in crafting a Mumbai penthouse with Japandi designs
AUG 3, 2023
| By Rajlakshmi Dastidar
Dubbed as the N Apartment in Alibaug, Mumbai, a 7,000 sq ft penthouse immerses you in a wonderland of Japandi designs. As you step into the apartment, you find yourself surrounded by the smiles of nature embodied in the vibrant colours. The home designed by Griffith Nunnes, Project Lead of Studio Grid becomes a true feast for the senses, a place where artistry and tranquillity converge through neutral colours, natural materials and indoor greenery.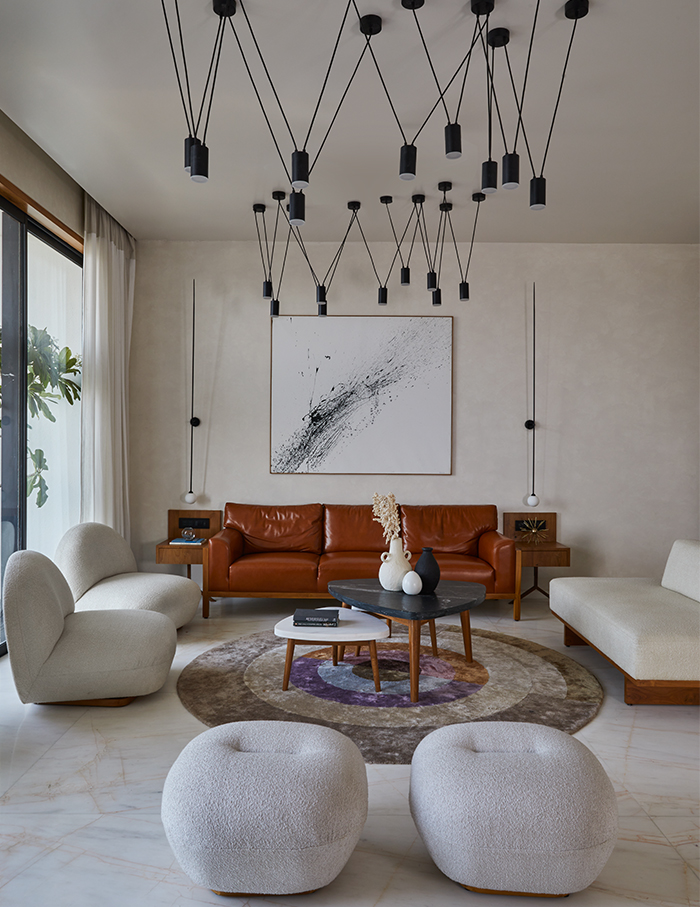 "We created a cultural sanctuary incorporating Japandi design throughout the house that is layered with texture, plants, unique objects and muted colours," shares Rugved Rane and Rohit Mahadik, Principal Architects and Co-founders of Studio Grid.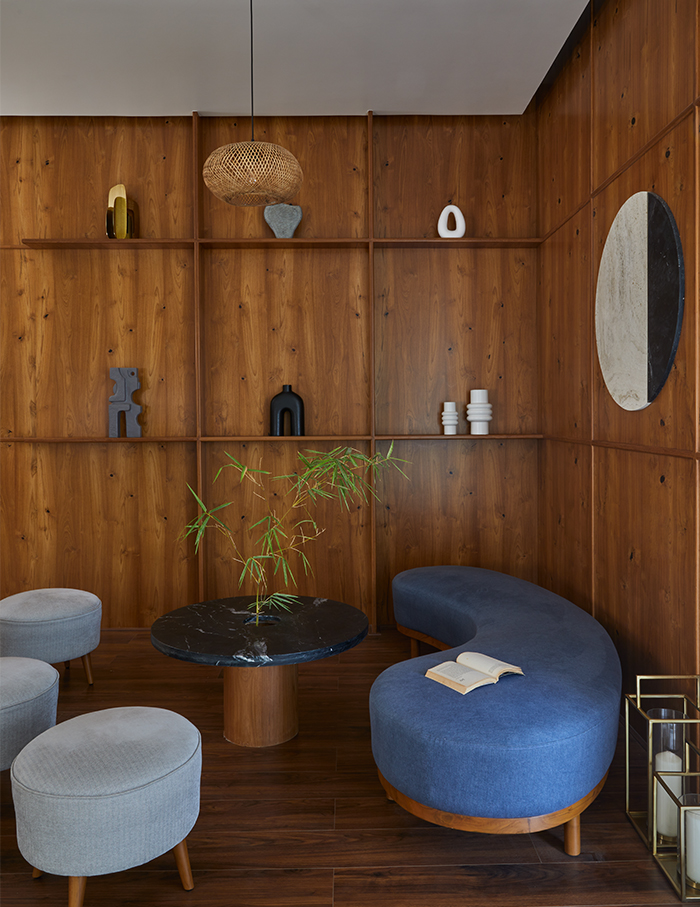 A cultural mixology 
From the widened entrance foyer to the thoughtfully designed bedrooms, every detail contributes to the overall sense of calm. The design focuses on natural materials and ambient lighting, such as warm-toned marble, fabrics, wooden flooring, and wall panelling, to create a cosy atmosphere throughout the apartment.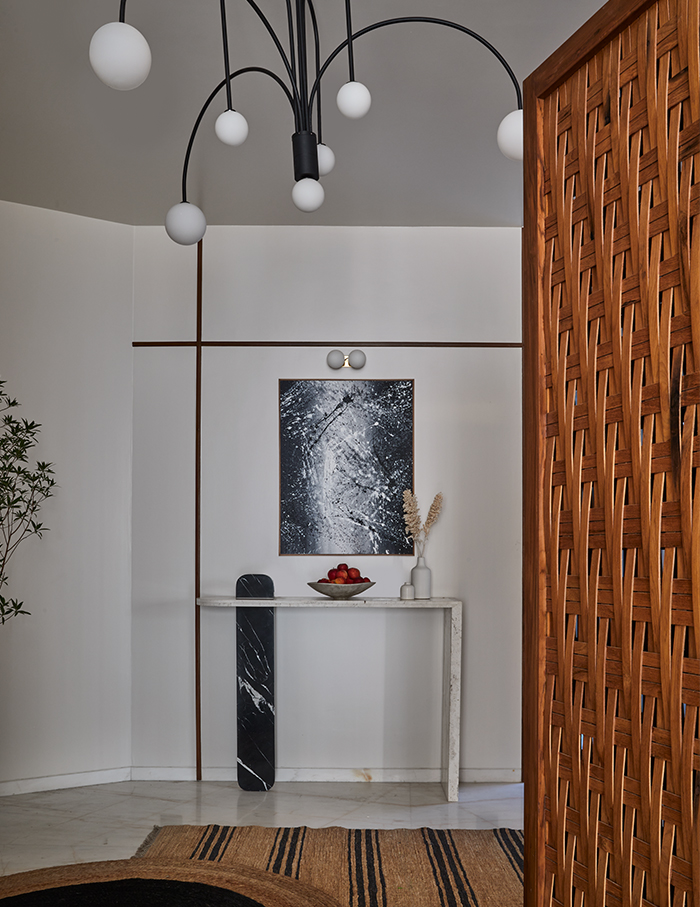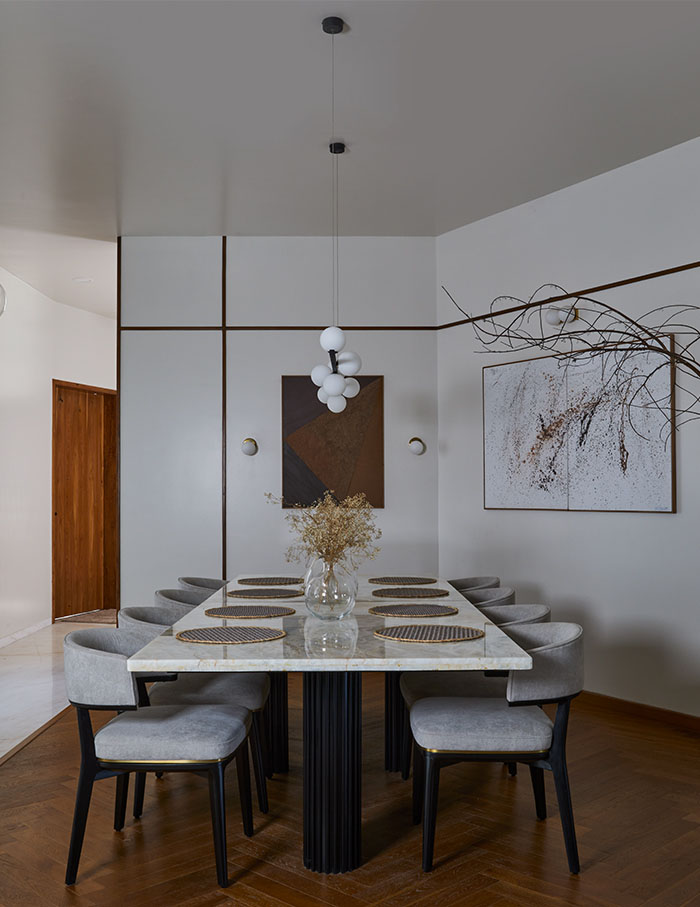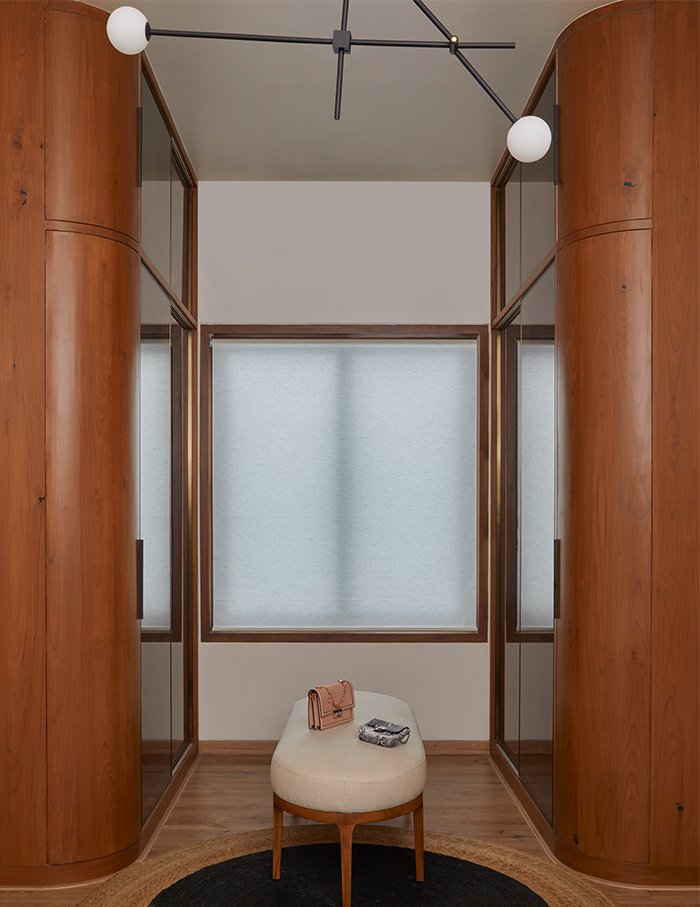 Various locations in the home are adorned with circular art pieces, drawing inspiration from the spiritual concept of Enso, symbolising totality and well-being. 
Wabi-sabi meets minimalism
With a unique Indian adaptation of wabi-sabi aesthetics, this distinctive style embraces soft, muted colours and represents the inherent beauty of locally sourced materials in their purest and most cherished state. 
In the wood-washed tea garden setting, the living room embraces wabi-sabi, celebrating imperfections and multicultural influences. It houses a cosy living area and an informal coffee and tea space, inspired by traditional Japanese Chashitsu, which captivates both residents and visitors alike. The blend of cultures and design elements in this space creates a unique ambience that leaves a lasting impression.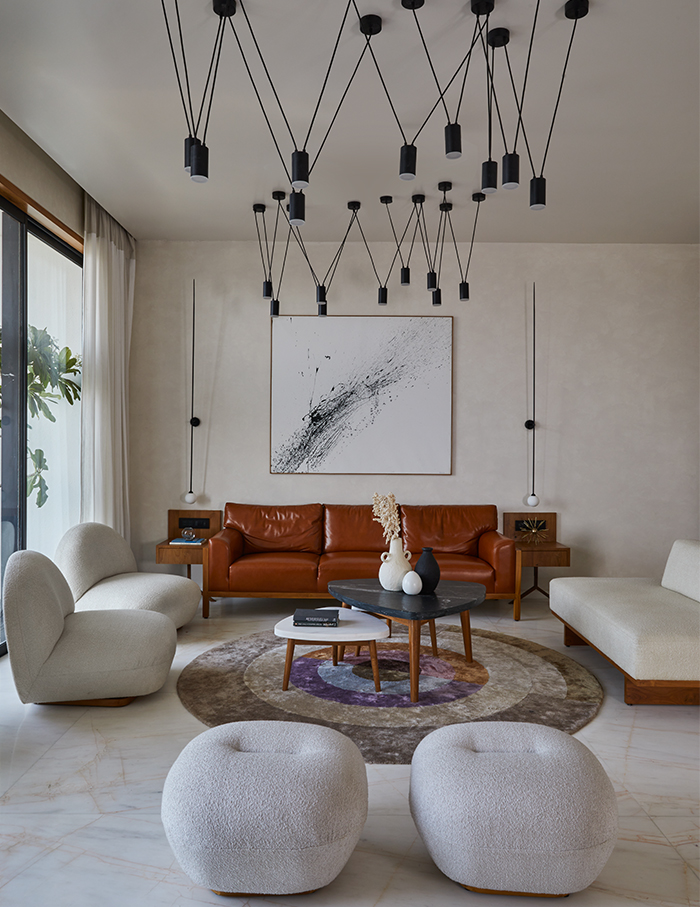 The wooden door from the living room gently guides us to a passage adorned with pots collected over time, treasured by the homeowner. Here, they honour the beauty of impermanence and the stories held by each vessel.
Continuing further, you'll find a shoe closet between the entrances of two rooms, dedicated to the daughters. In this space, simplicity and the charm of unadorned utility find grace in the passage of time and the memories preserved in everyday objects. In the other half of the house, a warm dining area and entrance foyer lead to the primary bedroom and three guest bedrooms.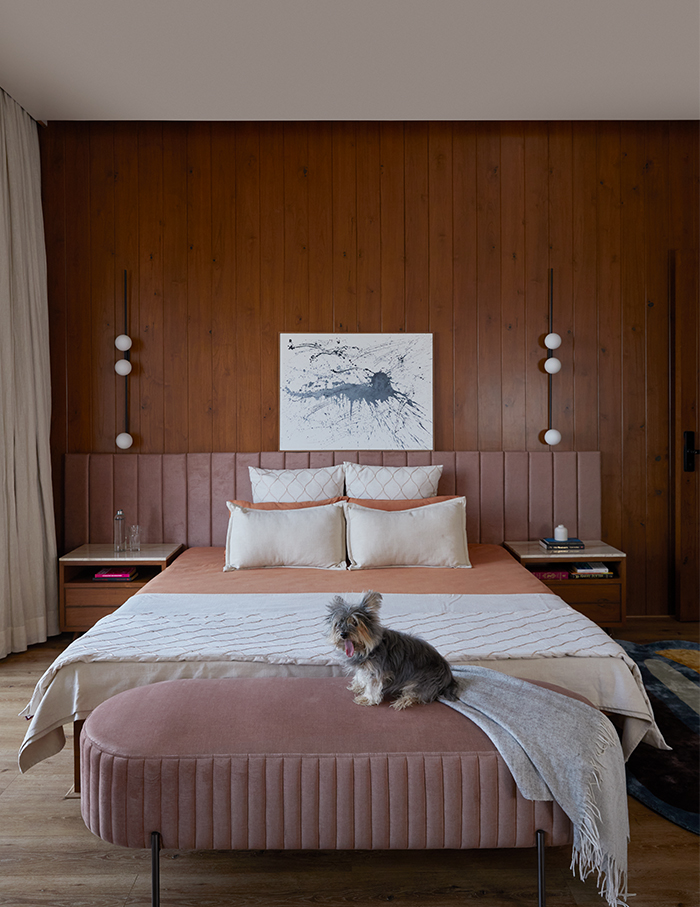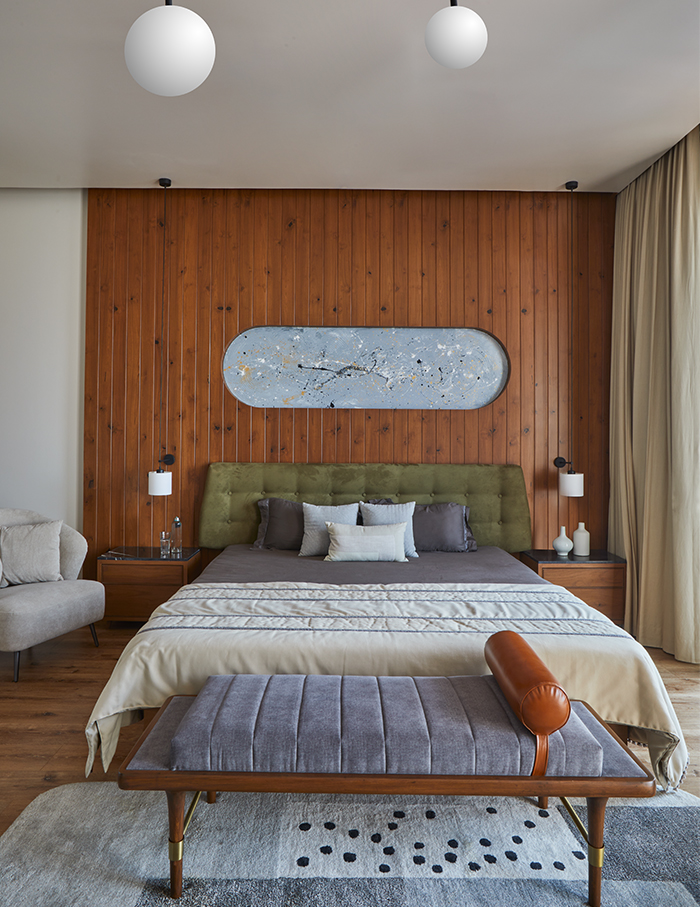 The Zen-quirks
Every corner of this house exudes a clutter-free aura which is highly sought after in today's rapidly moving world. This seamless, soothing and timeless space embodies the qualities we all desire and eagerly anticipate.
"Turning the master bedroom's storeroom space into a bathroom which exudes the style and joie de vivre of a wellness oasis is one of the most challenging tasks, as it involved a lot of coordination with E/M consultants regarding pipeline rerouting," say Rugved Rane and Rohit Mahadik. The result is a beautifully designed bathroom space that combines functionality, aesthetics, and the tranquil ambience of a wellness retreat, offering a rejuvenating experience for the occupants.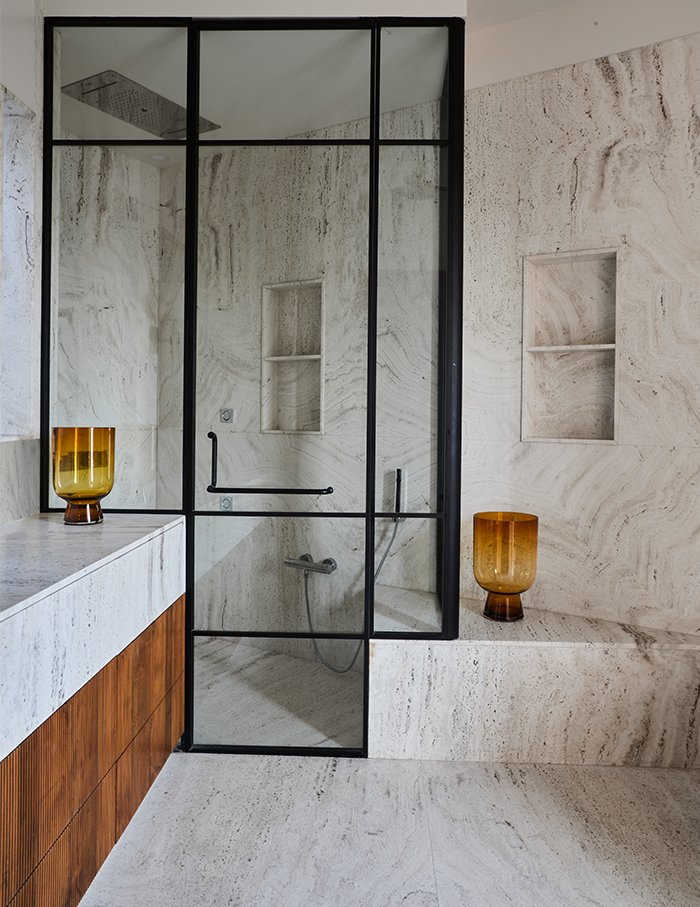 Through their ingenuity, Studio Grid skillfully harnessed the potential of local and natural materials, ensuring a blissfully relaxed home in summer without relying on mechanical ventilation. As you step into this extraordinary abode, you'll find a harmonious fusion of cultures, offering a truly inviting living experience for you to embrace.
You may also like: A sight to sea: Inside a sublime Mumbai home designed by Agavi Vora Design Studio