Design
A maximalist synthesis of precision, technique and colour, Lladró's Seasons Collection is a spectacular creation by the pioneers of Porcelain
NOV 28, 2022
| By Ishika Paruthi
A 21st century brand which has been cultivating exceptional experiences for over six decades, Lladró is a pioneer when it comes to porcelain! Every sculptor and craftsman design each piece through a hand crafted process which combines precision, age old techniques alongside unique and unforgettable colour. An ambassador for Spain in over 120 countries, Lladró exports porcelain through a select network of high end boutiques and distributors.
Lladró has a lighting segment which brings in an amalgamation of light and Earth to create a careful balance between creative art and technical craftsmanship. As a part of the same, they are back with another spectacular creation, Seasons, their premium lighting collection. Taking inspiration from nature and art deco, this series combines an unmistakable artistic style with a wealth of colours and forms of different seasons around the year. The Seasons Collection is made to become the centrepiece of any and every space with its original designs and visual appearances inspired by Art Deco. This new launch emphasises Lladró's focus on porcelain as a versatile and natural material as well as their strength that integrates art, innovation, emotion and beauty. What's more, the Seasons collection has been appointed winner in the Chandelier category at the NYC x Design Awards 2022.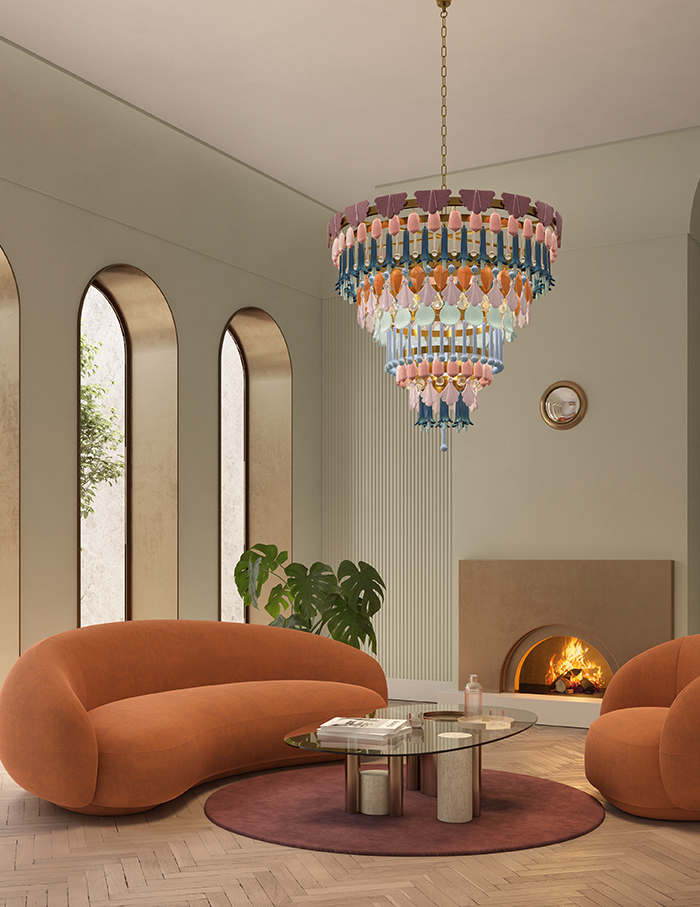 An evocative collection that brings the elegance of nature indoors, Seasons is a play of sensations that embodies perfection in its very essence. The roaring twenties saw the rise of the exuberant Art Deco movement. Recognised for its aerodynamic lines and geometric patterns, it is a communication between geometry and nature which is very evident in Seasons. The creators of Art Deco discovered a fascinating world of forms inspired by plant motifs alongside stylised lines of contemporary art. A result of the painstaking process of etching and ornamentation, this series is recovered in the form of each fragment with which this collection is composed.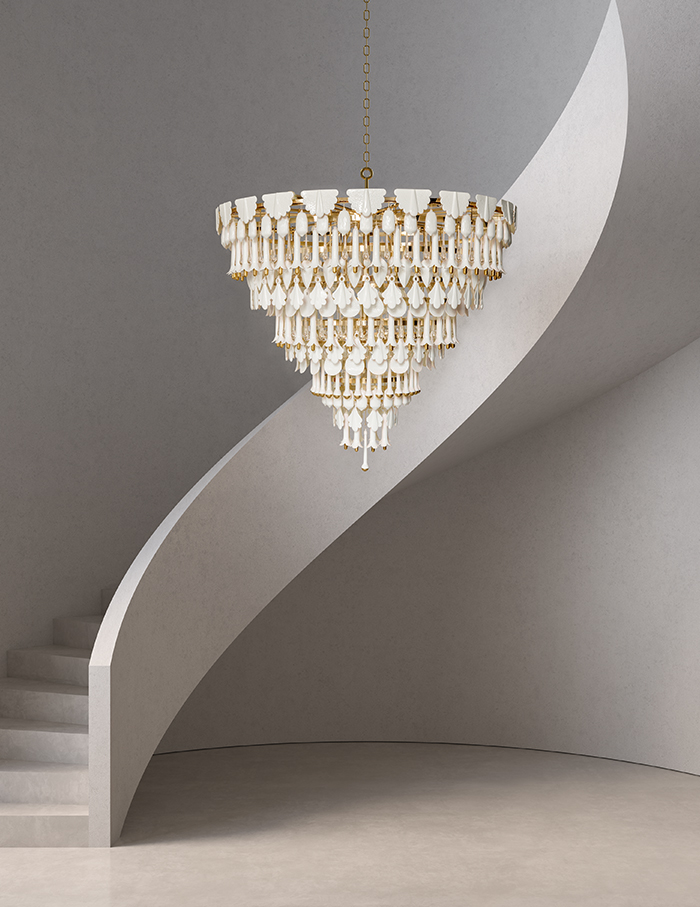 Pieces from the Seasons Collection capture seasons year round in a masterful treatment of colour that conveys the particular beauty of each one. Creations range from Spring Green in Edinburgh to Summertime Blue in Santorini to the Blue-Grey tons of New York winter.  
The First Pieces in the Seasons Collection are:
Sunrise – Amanecer: this piece combines fragments of white glazed porcelain inspired by nature – leaves, petals, clouds and flowers. While the Murano glass on the other hand is set in a gold plated iron structure. White is the dominant colour at play since the darkness of night gives way to the dazzling light of day when everything comes to life! The play of white and golds amplify the light making the Sunrise chandelier stand out in every room.

 Fall – Otoño: A symphony of Violet, Mauve, Pumpkin and hues of Green, this season is marked by subtle shades of vegetation rendered in the Fall. The fragments for Fall are interleaved to create a delicate harmony of colour and form. Similar to other creations in this collection, leaves, pistils, flowers and leaves take the limelight and the handcrafted elaboration in porcelain conveys distinction, uniqueness and exquisite value.

  Winter– Invierno: Dipped in shades of Blue, Mauve, and Burgundy, the Winter version of Seasons is applied in a gradient from the deepest to lightest. It evokes elegance and calm in the coldest yet warmest season of the year. The glass components and the plated metal structure are interleaved with fragments of porcelain, handmade one by one, in spectacular compositions.
The series started off with these three pieces. Combining a total of six pieces, the next three colour versions will be released soon which will be Nightfall, Spring and Summer. This magnificent and innovative collection has been designed and curated by Lladró artists in Valencia but can be purchased across the globe at their authorised points of sale as well as their online store www.lladro.com.