Design
A look at the most innovative green designs!
AUG 21, 2020
| By Anamika Butalia and Ela Das
Over the last 50 years, our world has undergone colossal changes—both, positive and negative. Efforts towards the former are more widespread and relevant now than ever before… To mark the semi-centennial celebrations of Earth Day in April 2020, ELLE DECOR India called out the quiet champions who are consciously helping build a better tomorrow, one small yet significant step at a time.
It is in our nature, as humans, to create. And, while we have built, developed, innovated and advanced, our world is struggling with the byproduct of creating i.e. waste. Today, the global need of the hour is to rethink creative processes, consumption habits and, quite simply, the way we live. And, so, the question that arises is: How do we consume thoughtfully so that we minimise waste creation, if not completely avoid it?
Over the following pages of this special feature, we present top Indian names—people and entities—who have adopted inspiring, environmentally sensitive solutions across the domains of architecture, interior design, ecotourism, fashion, food and farming…proving that, in our indigenous society, even the smallest steps lead to gargantuan results.
From a young college graduate who's revolutionising urban India's approach towards upcycling to a centenarian Padma Shri awardee without any formal education, who planted hundreds of trees across 400 kilometres of a highway… Amid the harsh realities of our planet's future, this is the silver lining that's beginning to shine through. Scroll below for more…
Homage to History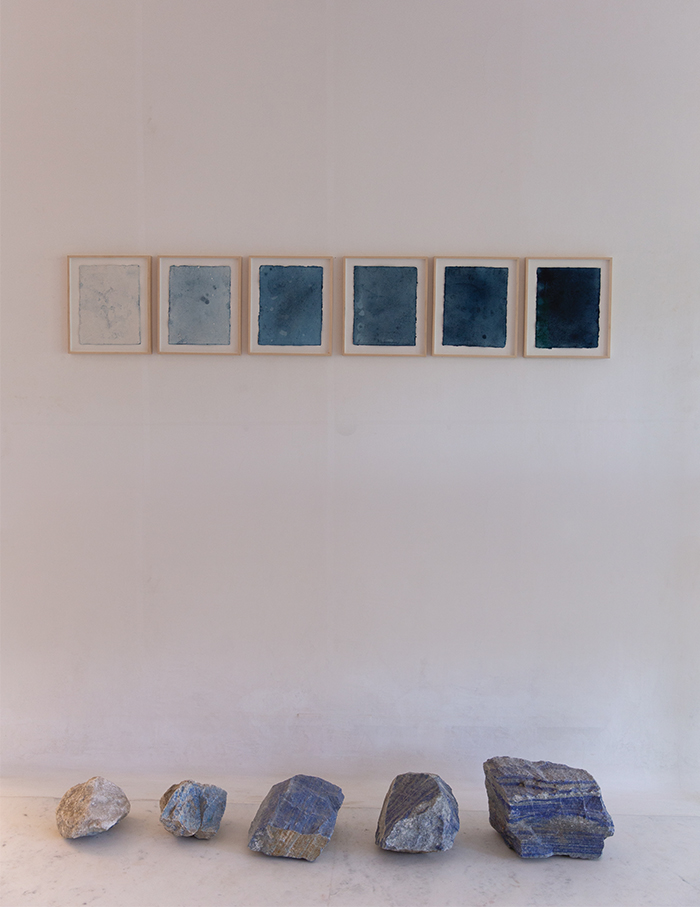 Nila House, a 1940s family home in Jaipur, lay in complete disrepair when discovered by Bijoy Jain. His work metamorphosed the residence as a series of open studios and showrooms, with an archive and research library, exhibition gallery, textiles vault and rooms. Equipped with sensitivity towards craft, sustainability and community, Jain renovated the heritage bungalow and gave it an open plan layout. The structure has been restored using locally available natural materials such as lime plaster, stone and marble, while the outdoors celebrates native flora and fauna. In the end, Nila House pays an eco sensitive homage to Jaipur's aesthetic heritage, pointing towards the future of conservation and sustainable design. Website: www.studiomumbai.com
Notable Mentions
Ini Chatterji, Principal Architect, Ini Chatterji & Associates
Coconut Cove in Goa got its moniker for being made entirely of the wood of the palm tree—from the walls to the furniture—by Chatterji. The result is a zero waste marvel that blends in with the greenery that envelops it.
Anupama Kundoo, Architect, Anupama Kundoo Architects
Using Lego like blocks of ferrocement—created by layering mortar or plaster over metal mesh—Kundoo crafted a prototype house that can be built within six days and disassembled in one. Plus, it's equipped to withstand strong winds and mild earthquakes. Website: www.anupamakundoo.com
Samir Raut, Architect, Studio Eight Twentythree
"The Five Gardens pavilion serves as an ideal housing concept that adapts to its surroundings. In India, where geography, climate and economic strata differs every few kilometres, homes vary in form, materiality and plan to reflect and evolve with their context. This pavilion explores several floor plans and reveals its surrounding landscape within as well as on the periphery, making it seamless, while eliminating the presence of a harsh boundary. We've experimented with L angled paper, used in packaging electronics and machinery, and combined it with structural joints to strengthen it. I believe that when spaces become sustainable using a thoughtful and humble product, they have the ability to metamorphose into architecture that's tactile and relatable." Website: www.studioeighttwentythree.com
Abin Chaudhuri, Principal Architect and Founder, Abin Design Studio
The creative describes the design of the Pavilion of Canopies, winner of the Kohler Bold Design Awards 2018. "It used 19 discs, laid out in a 60 ft circle, raised off the ground on bamboo posts, and offset by 38 planes of undulating fabric to create a parametric canopy that surged like the tangled vegetation of a jungle," says Chaudhuri. By placing LED droplights within fabric panels, the design replicated what shooting stars look like through a canopy of trees in Bengal's countryside. Local artisans were employed to create handcrafted birds, and as a means to encourage and employ their indigenous skill. Website: www.abindesignstudio.com
Mud Home
Stanzin Phuntsog and Samyuktha S, Cofounders, Earth Building
The self explored architects from SECMOL cofounded this travelling company that's gained renown for building eco friendly, functional and thermally controlled architectural structures in Ladakh and Coimbatore using mud. "We believe that anybody can build a house from scratch with their own hands, requiring none or few skilled masons. The activity can boost confidence, open up one's mindset and help discover the potential of nature," they say. The duo's most unique structure is Cob Car Cottage, built entirely with local resources and recycled materials, repurposing the body of an old Mahindra jeep. Email: earthbuilding01@gmail.com
Windows of Opportunities
Abhilash UA, Niranjan C Warrier, Jayaram GS, Sudheesh S, Aravind T, Jerry Sam Joseph,
Architects and Managing Partners, E GO Design Studio
The design team gave this abode a southern facade that uses interlocking bricks, while the northern is crafted out of porous, porotherm bricks and curtained windows. To combat pollution from the street side, a solid wall is punctuated by a jali window. "Considering its east west alignment, coupled with the materiality, this house is typically about five to seven degrees lower than other structures in the vicinity," says Sudheesh. Website: www.egodesignstudio.com
Minimal Marvel
Jayadev Kesavankutty, Principal Architect, J Architecture and Interior Design
"The idea behind Jaisen House in Kerala is to reinterpret traditional courtyard houses from God's own country, and create a space that's functional and responds well to nature—a modernist take on the past. There's no blurring of boundaries between the exterior and interior. The latter is a sanctuary that one wants to retire to, away from the harsh glare of the burning sun or the downpour of torrential rain. At the same time, the entire space is connected to the elements through the courtyard, where one can enjoy rainy or sunny days.
Inside, a play and control of natural light makes the space more experiential than visual. Each room is set at locations depending on its time of use and the amount of light needed to illuminate the space. This is what defines the zones, be it the master bedroom with a courtyard, the dining area with the patio, the living rooms leading out into the central courtyard or the kitchen opening to the east. The house is devoid of any decor except that which is minimal and functional, under the humble expanse of natural terracotta used on the roof. Light truly remains the prime ornament rendered." Email: jayadev.architect@gmail.com
Ode to Odisha
Ambrish Arora, Ankur Choksi, Sidhartha Talwar, Founders, Studio Lotus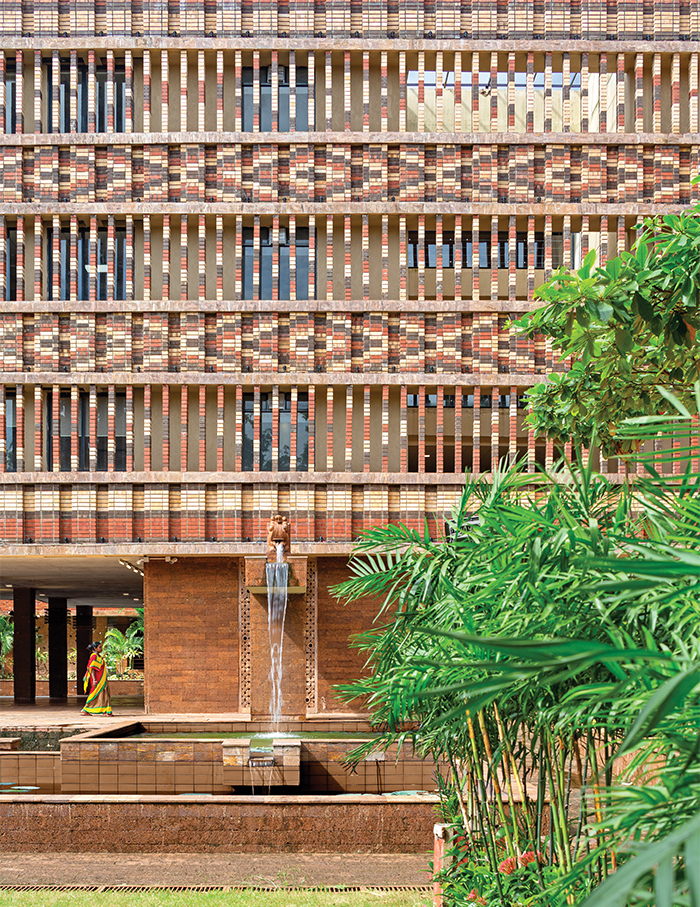 For Krushi Bhawan in Bhubaneswar, a government facility for the state's Department of Agriculture and Farmers' Empowerment, this New Delhi based practice conceptualised an unparalleled administrative centre. Set on a two acre plot, the 1,30,000 sq ft campus strives for environmental and social sustainability. It accommodates nearly 400 workstations, a learning centre, library, auditorium, garden, public plaza and training rooms. "Its design scheme achieves high thermal comfort for users and reduces the need for mechanical air conditioning to only 20 per cent of the built spaces," says Arora.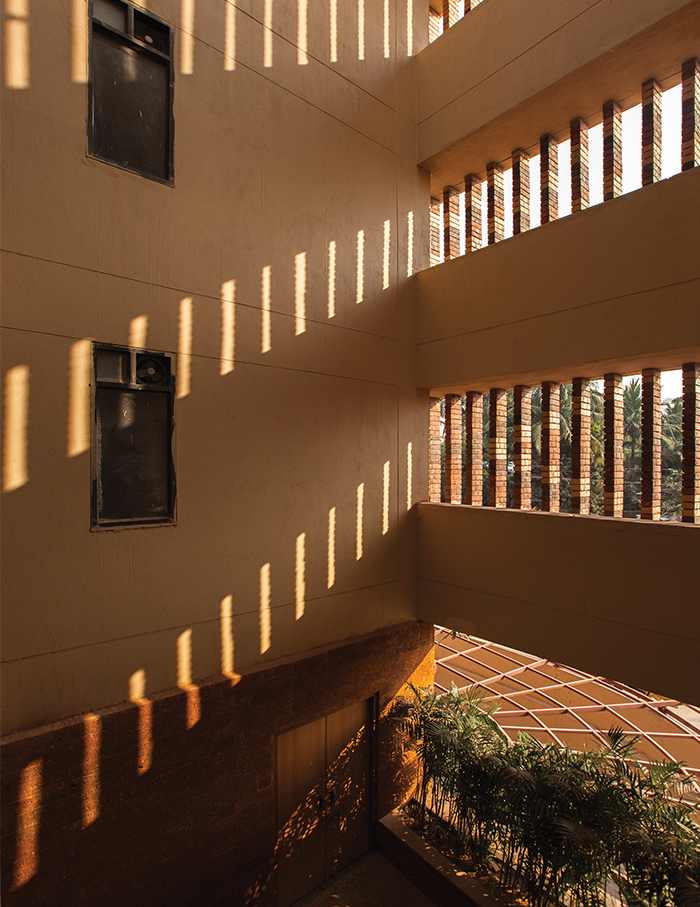 This has been achieved with the help of the courtyard morphology as well as the inclusion of a stilt level, which aids optimal air circulation through the structure. Plus, the staggered profile along the central court enables self shading. "The use of a locally sourced material palette, including laterite and khondalite stones and clay bricks, reduces its carbon footprint," shares Talwar, adding that all custom elements have been executed and assembled onsite to further reduce energy consumption during construction. The most defining characteristic of Krushi Bhawan is the double skin facade, which is designed to reduce ingress of heat and direct glare. Website: www.studiolotus.in
Home away from home
Tony Joseph, Principal Architect, Stapati
Mattancherry, Kochi's historic Jew Town, is home to the Dutch Burgher styled Mandalay Hall. To bridge the gap between the city's past and present, Joseph and his team kept interventions to a bare minimum and converted it into a boutique hotel. Original walls were retained and complemented with textured cement flooring, while the open courtyard was landscaped and artist KG Babu's mural was added onto the facade. The work is detailed such that each room is now referred to as a gallery. Website: www.stapati.com
Au Naturel
Nilaya – Wallcoverings by Asian Paints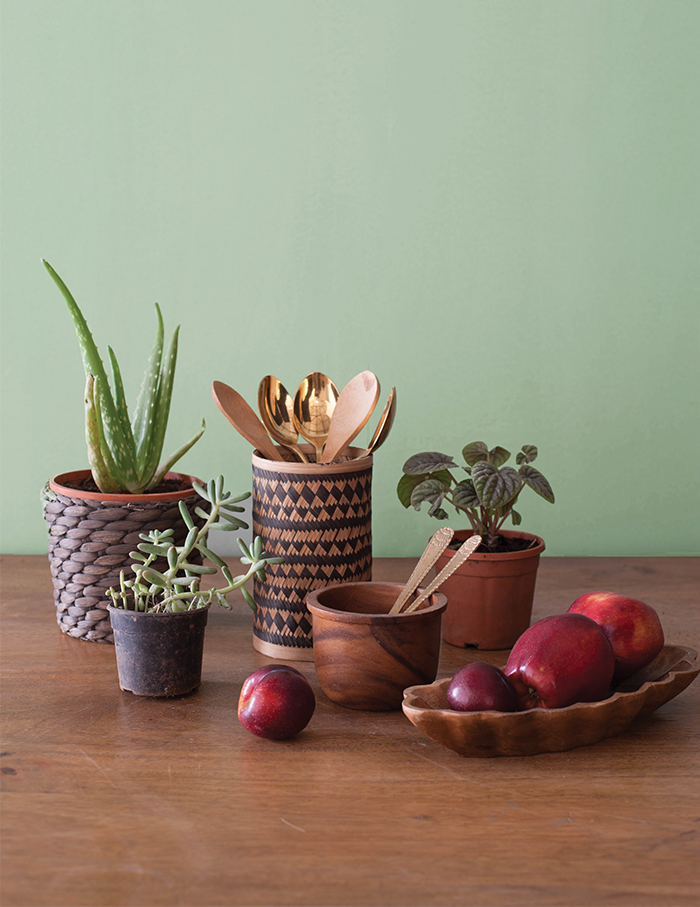 Good Earth
Under the patronage of its Founder and Creative Director Anita Lal, this luxury label launched Katran, a range of cushions, table runners, bags and more that have been patched with a mix of leftover natural fabrics such as handwoven cotton, silk and velvet. Lal says, "It is our moral policy to raise the consciousness of the consumer. We launched Good Earth Sustain in 2009 to create products that celebrate Indian crafts and textiles, using fabrics and processes that are not only ecologically sensitive but also serve as encouragement to artisans."
We have a policy… "To accept all fabrics even with minor imperfections, since we work directly with artisans and appreciate the uniqueness of natural colours and hand weaves. In the process, we end up upcycling rejected fabrics. It is challenging to build an artisanal, community sustaining enterprise in India, which requires both tenacity and a sense of humour, as each day is an adventure. Last year, our design team relooked at the way we pack and deliver products—researching and experimenting with innovative and sustainable packaging materials."
Sustainability must be practiced… "Through an environmental, cultural and social perspective. My endeavour is to keep heritage alive and relevant, while being contemporary, to thrive and stay timeless. When you invest in pieces that adopt this process, you buy more mindfully and consume less." Website: www.goodearth.in
Sarita Handa
This eponymous luxury home and lifestyle establishment presents aesthetic collections of handcrafted furniture and natural textiles. The latter now includes an upcycled line of handbags, organisers, cosmetic pouches and tissue box covers. Made from scrap material, leftover from the practice's inhouse upholstery production process, every inch of embroidered, jacquard, print or textured fabric is saved in the warehouse, and used to create these repurposed accessories. "Our unconditionally giving environment is sacred and should be treated with reverence. One aspect of sustainable design entails finding ingenious ways to work with what we have…to maximise its utility, especially when nature's delicate equilibrium is in question," points out Managing Director Suparna Handa. Website: www.saritahanda.com
D'Decor
The leading manufacturer and exporter of curtains and upholstery fabrics produces over 1,20,000 metres of cloth daily in its five manufacturing plants across Maharashtra, making its green initiatives crucial. Founder and MD of D'Decor Exports, Sanjay Arora, says, "We recycle and reuse 50 percent of our total water requirements, while our sewage treatment plant uses the remainder for gardening. Along with this, we use highly efficient European machinery to save 40 percent more water than conventional machines. Plus, greenhouse gases and dust particles have been minimised by installing water scrubbers in boiler vents, while eco friendly pigments and chemicals are used in the yarn dyeing and fabric processing." The addition of rooftop solar panels substitutes 11 percent of the facility's total electricity requirements, while energy saving stenters and dyeing machines vastly reduce our fuel consumption. Website: www.ddecor.com
Stonex India
In keeping with the ethos of this marble manufacturer and supplier, Delhi based multidisciplinary firm Urbanscape Architects designed a typology ideal for the company's Kishangarh facility in Rajasthan. The administrative and industrial complex is enveloped by an insulating stone screen, which is fabricated using waste generated onsite as well as from a nearby quarry. Principal Architect Dinesh Panwar ensured that the windows created a wind draft that's expelled through the ventilators to effectively cool the building by a staggering 10-12 degrees. Additionally, the campus is designed to allow optimal green cover and softscaping. Its other key measures include use of bio sewage treatment plants to recycle water for flushing, rainwater harvesting and solar panels that generate 1MW of energy. Websites: www.stonexindia.net; www.urbanscapearchitects.com
A breath of fresh air
IKEA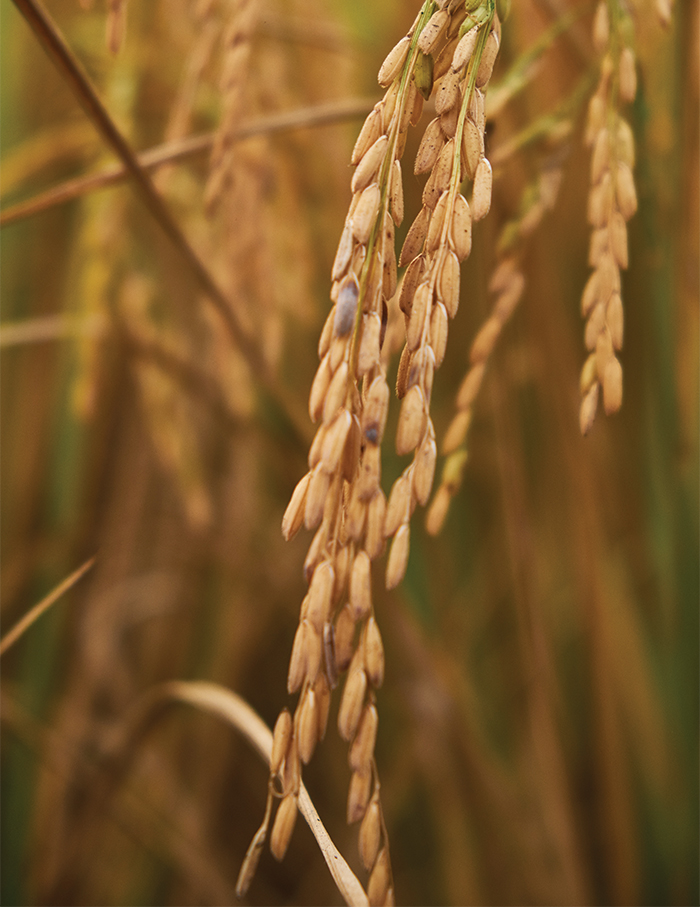 Through its Better Air Now initiative, the Swedish giant aims to convert rice straw (a harvesting residue that heavily contributes to air pollution when burned) into raw material for the Förändring collection of home accessories by Akanksha Deo Sharma and Iina Vuorivirta. IKEA joins the Climate and Clean Air Coalition, aiming to reduce air pollution in other crop burning regions of the world with this range. Sharma, part of the designer duo who won the EDIDA India 2019, says, "Growing up in India, I was never able to take clean air for granted. The idea of improving the environment propelled me to reflect on all aspects of these products." The collection is now available in India. Website: www.ikea.com/in
Deep Cleanse
Enviroglobe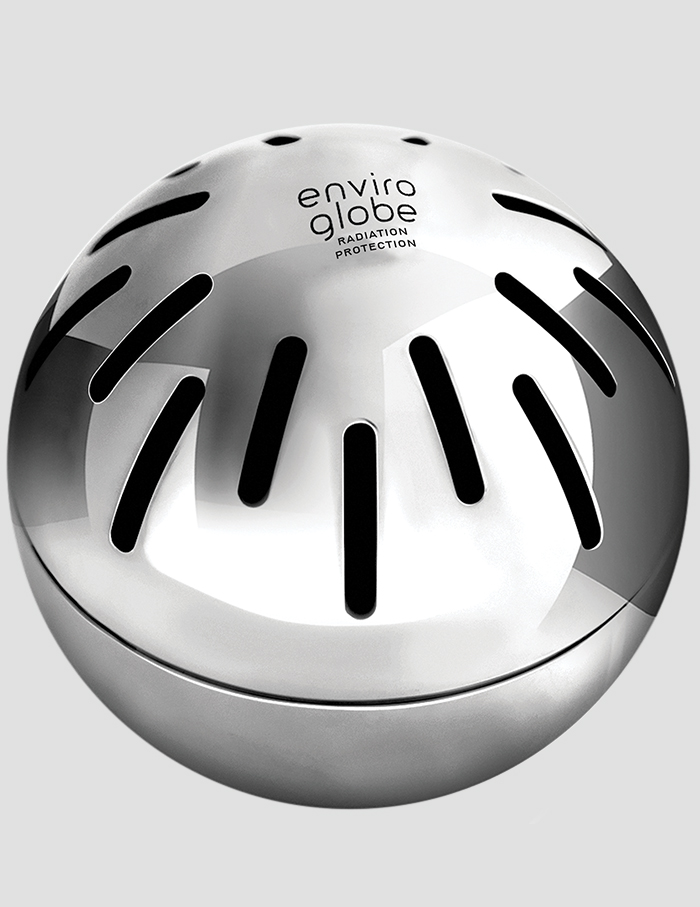 Notable Mentions
Two rug brands have swept concerns of PET bottles into (and not under) carpets. Creative artisans at The Rug Republic gave disposed plastic a new lease of life. They upcycled bicycle tubes, extracted PET yarns from discarded water bottles, recycled silk yarns and other multifibre textiles to create unique and vibrant floor coverings. "Products today need to have a story as well as a soul. Green living is not just a fad but a need of the hour," says Director Aditya Gupta. On the other hand, Jaipur Rugs created the Manchaha collection of hand knotted floor coverings made with reclaimed yarn. These are part of a sustainable initiative, where weavers from rural India craft their own design using leftover yarn. "As manufacturers, we have an export surplus of yarn that won't be used in fresh carpets. We realised its potential as a material that will promote sustainability and artisanal work, as it is made with reused natural fibres such as wool and silk," says Director Yogesh Chaudhary.
Time to Pine
Cheer Project Attempting to protect 40,000 sq kms of pine forests in Himachal Pradesh, Jaipur based designer Gaurav MK Wali created this decorative range using fallen chir pine needles that can otherwise flame forest fires. "I worked on this series for my graduation project by shredding the fibres of the needles and making a composite using natural binders and waxes. The developed composition is 100 percent bio based, biodegradable, recyclable, fire retardant, water repellent, and causes no pollution or waste. It is a solution that tackles the global issue of plastic locally and acts as a sustainable craft to help generate income in Himachal's rural areas," says Wali, who is currently working on Cheer Project's version 2.0 that will comprise decor pieces. Website: www.gauravmkwali.com
Movements
From a Cleaner Country
In 2014, the Union Government kicked off its Swachh Bharat Mission to clean up streets and infrastructure across urban as well as rural India. On a more grassroots level, Mumbai based Parthsarthi Singh founded HOPE: Healing Our Planet Earth in 2019 to promote health and hygiene for a habitable and zero waste future. Through rural awareness campaigns, clean up drives, upcycling methodologies, plastic waste management and climate change orientation, he aims to create a community of likeminded individuals, who "would work together towards a singular goal." Singh says his mantra for being a global citizen working towards a cleaner future is to: "Rethink. Reuse. Recycle. Reduce. Think about a product's impact on the environment before purchasing it."
To our crops
Physicist Vandana Shiva founded Research Foundation for Science, Technology and Ecology in 1982, and established seed banks across India to preserve India's agricultural heritage as well as train farmers in sustainable agricultural practices. Similarly, Rahibai Soma Popere aka the Seed Mother of Maharashtra helps her ilk in growing native crops and saving over 80 varieties of local seeds. Kamala Pujari, a Padma Shri awardee from Odisha, has preserved hundreds of indigenous varieties of paddy in her lifetime. And then, there's Saalumarada Thimmakka, the centenarian who has planted over 8,000 trees in eight decades—most notably 385 banyan trees on a four kilometre stretch between Hulikal and Kudur in Karnataka. She has been honoured with the National Citizen's Award of India and Padma Shri in 2019 for her work.
To no waste
Sadhguru launched Rally for Rivers to revitalise India's depleting water sources, by driving 9,300 kms through 16 states to raise awareness. Dr Binish Desai, the Recycle Man of India, has recycled 700 tonnes of industrial waste. His venture BDreams created P blocks—cost effective, pest resistant, fire retardant and environment friendly bricks—to build toilets and homes in rural India. Shreyas More and Meenal Sutaria from Indian School of Design and Innovation introduced Green Charcoal, a porous block that combines charcoal, loofah, soil and air, and allows the growth of plants and insects on its surfaces. Priyadarshan Sahasrabuddhe created Vaayu, a bio fuel plant that converts carbohydrates from organic waste into methane gas.
Altruistic Apparel
Vaishali S Fashion designer and former EDIDA India winner Vaishali Shadangule's eponymous brand makes natural handmade apparel by employing over 700 weavers across the country. Her responsibility towards sustainability also extends to a zero waste concept for her recently unveiled retail space in Mumbai. She uses discarded wooden doors, which she brought in from the city's dumping grounds, in various forms and ways in her store. "Recycled timber frames the doors and windows, while rustic lamps have been salvaged to illuminate the store, which evokes the feeling of an old handloom being brought back to life," she explains. Website: www.vaishali-s.com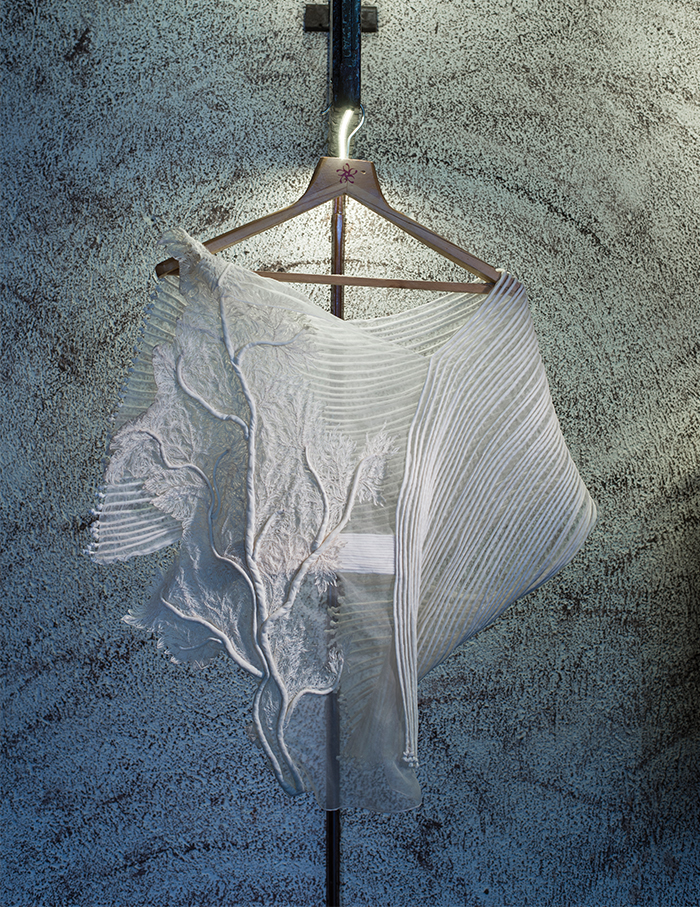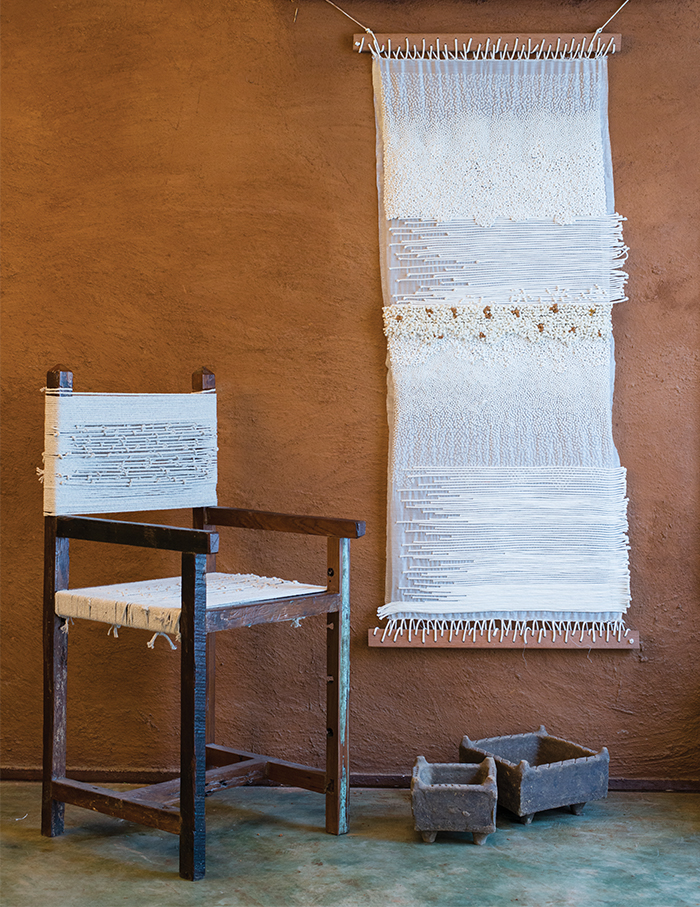 Notable Mentions
Numerous fashion labels—think Lata Sita, Bodice, Chola by Sohaya Misra, Eka, No Nasties, Pèro and Runaway Bicycle—have been proponents of recycling and upcycling. Take, for example, Karishma Shahani's Ka-Sha that operates on a zero waste policy and converts old vegetable sacks and even rejected plastic bags for apparel. Doodlage by Kriti Tula is renowned for not just employing rejected fabrics but also engaging shoppers to consider the impact of fashion on our ecology. Meanwhile, Soham Dave, as well as Shani Himanshu and Mia Morikawa's 11.11/eleven eleven, use natural ingredients to dye; while the former dries fabric under the sun to ensure minimal wastage of resources, the latter borrows incredible pigments from barks, leaves and petals. On the other hand, Jainam Kumarpal's Bhu:sattva is experimenting with blending fabrics made from banana, bamboo and soybean fibres with silk, khadi and cotton. This change in the industry isn't new…. Previously, during Lakmé Fashion Week Summer/Resort 2018, Reliance Industries and IMG-Reliance collected 25,000 used PET bottles. These were converted into the R|Elan GreenGold fabric, and used by Anita Dongre to design a botanical printed T-shirt, which was released on World Environment Day.
Farm Fresh
Saif Faisal, Design Strategy and Innovation for Eat Neat Project
With this venture, the multiple EDIDA India winner hopes to empower, educate and encourage citizens to grow their own food sustainably and organically. The Eat Neat Project involves a revolutionary farming method that ensures the least amount of water usage, higher yields in the shortest amount of time and space, and complete absence of pesticides or chemical additives. It relies, Faisal explains, "On aquaponics, the combination of rearing fish (aquaculture) and growing plants without soil (hydroponics) in a controlled, integrated, natural system. The fish generate waste that contains rich nutrients for plants to consume. In turn, plants leave fresh water back into the tanks for the fish—working together in a system that produces two to four times the crop yield per acre and uses 95 percent less water than traditional agriculture. Fruits and vegetables produced this way are considered to be healthier than organic ones, since they're produced in their most natural form possible and without the need of fertilisers." Website: www.eatneatproject.in
Live Green
Raveena Taurani, Founder, CEO and head chef, Yogisattva
From her farm to fork, plant-based cafe and academy, Taurani shares tips on staying sustainable in the kitchen…
1. Create compost using wet waste and feed it to home plants or in a garden.
2. Recycle glass jars as storage cases for spices, herbs and beans or simply upcycle them as planters.
3. Instead of using cling film to wrap containers with fresh or leftover food, use cotton or muslin cloths.
Website: www.yogisattva.com
Adrienne Thadani, Founder, Fresh and Local, Mumbai
The urban farming expert believes that growing one's own food is a necessary life skill that's therapeutic, empowering and sustainable. She points out key tips to plan a vegetable garden:
1. Start off with knowing how much time you can spend on farming, the space you'll work with, and the sunlight and water it receives… Connect with nearby urban farmers to understand common concerns.
2. Choose vegetables and herbs that you'd actually want to eat, not just because they are easy to grow.
3. Be prepared to adapt. You can go two years without a single pest and then see an infestation overnight, or successfully grow plants one season before birds discover and decimate the crop. Pay constant attention and make regular changes—add support structures, bring in taller plants to create shade or even put up some netting to protect small crops.
Email: heythadani@gmail.com
Not a scrap in sight
Aditi Dugar and Chef Prateek Sadhu, Owners, Masque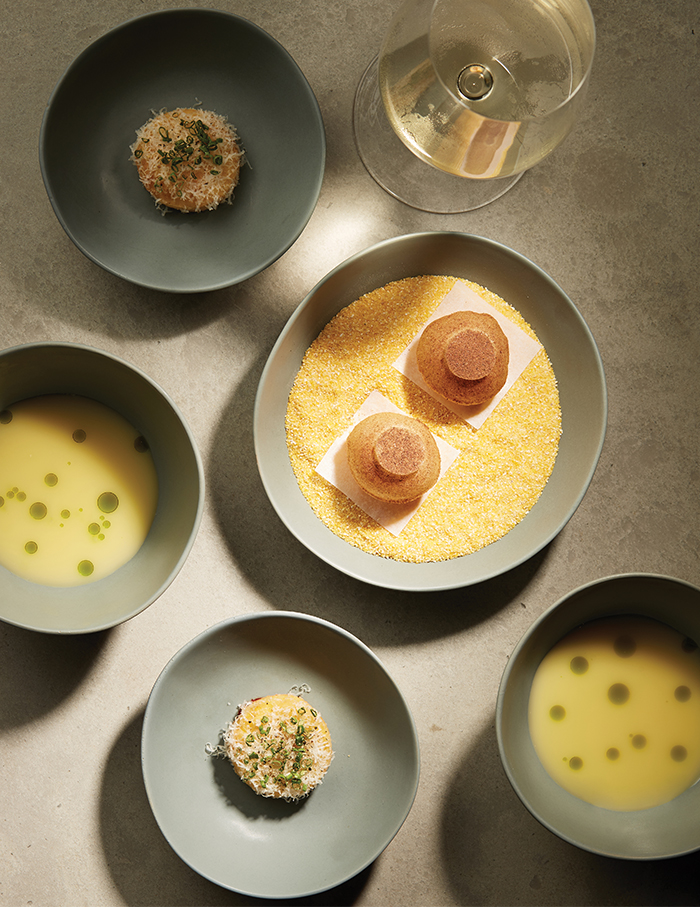 Since the eatery's inception in 2016, Chef Sadhu's aim has been to make Masque—named Miele One to Watch and among Asia's 50 Best Restaurants for 2020—a zero waste restaurant. He says, "Our goal is to create a 'no waste' loop. What others call 'waste from ingredients', we consider 'byproducts of the leftovers from ingredients'. So, we don't throw vegetable peels away; instead they are used for stock, or cooked and pureed to make chips that accompany some dishes." The multiple award winner shares how when curating a menu, he lists all "byproducts" of ingredients and then experiments with how best to use them. "This approach is feasible even with meat. Take fish, for example. Our current menu has a fish course with a fillet. A broth served with it uses the fins, tail, bones and part of the head, while the leftover parts are used to prepare fish chips for dessert." What remains after straining broths and stocks then heads to the compost bin, which is either fed to plants in the restaurant or sent to Masque's organic and bio intensive farm in Pune—completing a zero waste loop. Website: www.masquerestaurant.com
Notable Mentions
On the fringes of Delhi, near Chattarpur, lies Krishi Cress, a farm that grows vegetables, edible flowers, microgreens, and makes preserves. This initiative by Achintya Anand, a graduate of Le Cordon Bleu, is managed using traditional techniques and sustainable means that reap "chemical free" produce. On similar lines is the work of photographer turned farmer Fawzan Husain, who established Arwa Farms in Mumbai's mofussil area. What's unique about this one is that while its produce is not for sale, it serves as a great spot to engage in farming and seasonal harvesting as well as to indulge in organic fare for a detox in the plantation.