Design
Wittmann blends its craftsmanship and love for design into exquisite pieces of furniture passed down through generations
DEC 7, 2021
| By Pratishtha Rana
Headquartered in Austria, Wittmann is where one finds the true expertise in furniture making. The brand that came into existence as a saddlery back in 1896 has seen decades of successful innovations and evolutions in furniture design, where every piece made for the living spaces, translates to a lasting experience of comfort and visual art.
From its origin years in the late 1890s till now, Wittmann emphasises on the inclusion of family in the business. With the arrival of the 1950s, the brand rapidly began to find popularity as an internationally-acclaimed manufacturer of upholstered furnishings. The legacy is such that the brand till date continues to handcraft the chairs, sofas, beds and mattresses as per the same quality standards as it used to—showing an evident commitment to tradition and importance of handing down the expertise of craftsmanship from one generation to the other.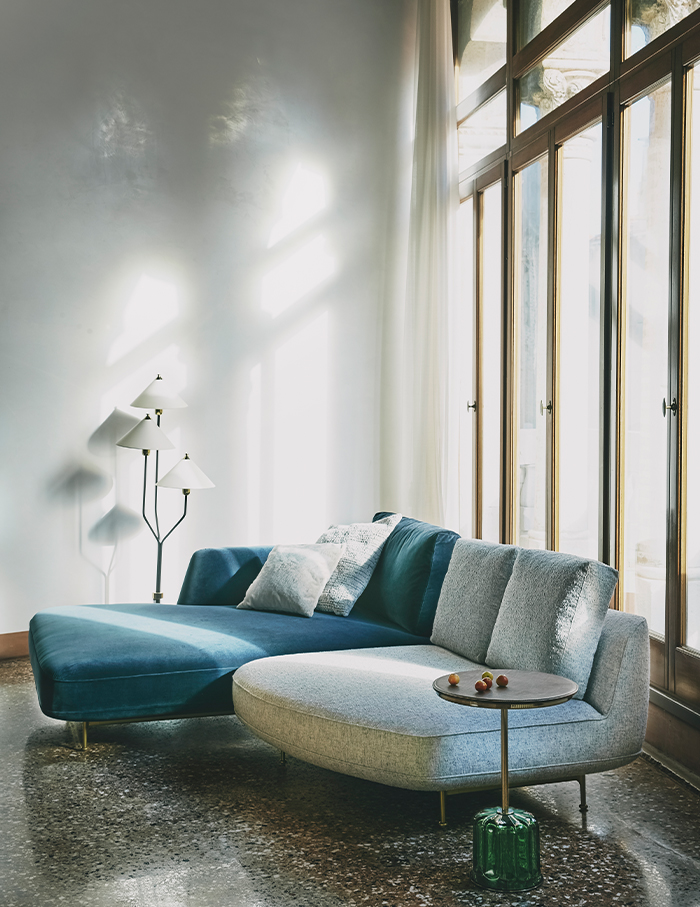 Now in its fifth generation, Wittmann's production process finds action exclusively at the headquarters in Etsdorf, Lower Austria. It employs about 120 skilled workers, who ensure that every year, close to 15,000 high-quality handcrafted furniture pieces leave the workshops to adorn the homes of the consumers.  
With sincere focus to handcraftsmanship, Wittmann continues to create perfectly made furniture that adorns luxury private residences and out-of-the-ordinary projects for hospitality, retail and office sectors worldwide. Wittmann's long-term collaborations with significant architects—including Johannes Spalt, Jean Nouvel, Matteo Thun and Paolo Piva have resulted in setting new trends in design. This legacy is now extended over to finest contemporary designers Jaime Hayon and Luca Nichetto, who is also the Art Director at Wittmann.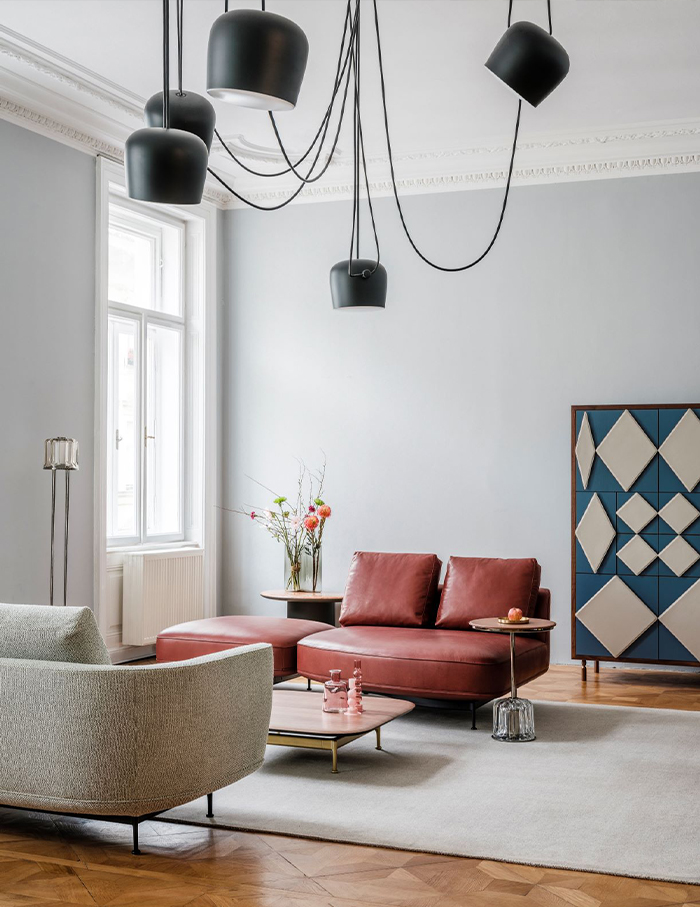 Taking a leaf out of the iconic Designer-Architect Josef Hoffman's design genius, Wittmann has picked up his work's elemental nuances and paid tribute to his legacy in multiple ways. Known for his visually intriguing works, the brand continues to provide re-editions of Hoffmann's exceptional pieces to this day that make a central part of the Wittmann collection.
Exports account for 70% of sales, and Wittmann furniture is on sale in more than 50 countries. Alongside Europe, the USA and Australia, it has long since moved into new markets including China, Korea and Taiwan. Wittmann has flagship stores in Vienna, Hamburg, Amsterdam and Seon in Switzerland. It not only produces stand-alone pieces and ensembles for aspirational public and private interiors, it is also in demand as a partner for bespoke commissions, where inimitable craftsmanship is regarded the highest.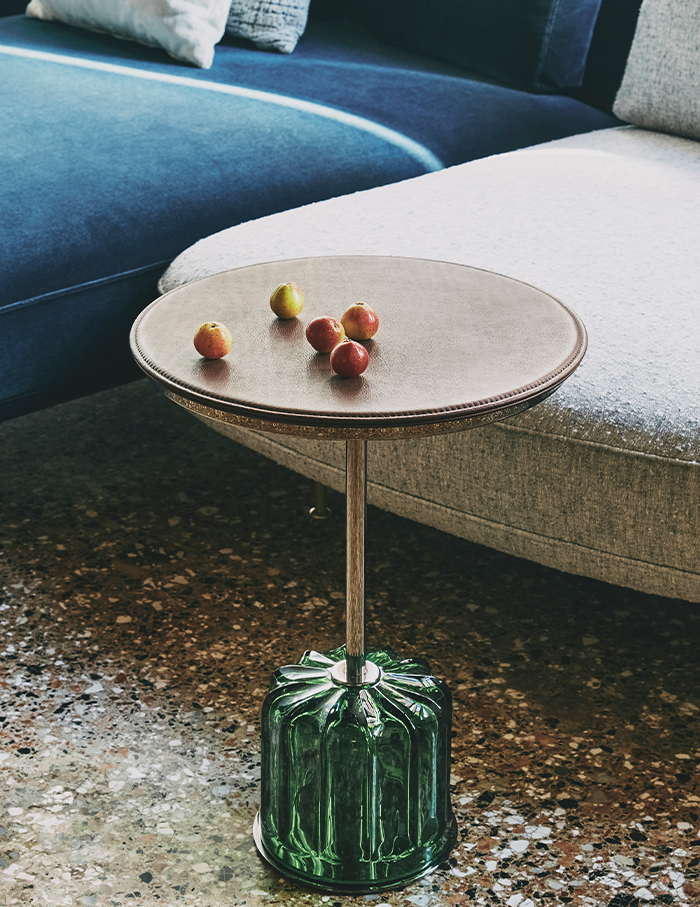 Representing curves, bends, lines, geometry and a bevy of design modifications, Wittmann illustrates an unparalleled repertoire of furniture that doubles up in functionality and artistic value. For over 120 years, the brand has been synonymous with meticulously handcrafted pieces ranging but not limited to outstanding sofas, lounge chairs, tables, desks and beds. In India, the brand partners with BeyondnMore, bringing forth its prowess in design to Indian interior settings.
Wittmann's handcrafted pieces explore fine and modern living laced with sophisticated but eye-catching choices of colours, textures and patterns. One of the most impressive collections from Wittmann is the Andes sofa, Acacia table, Acacia floor lamp and Antigua cabinet. The entire range displays a rich blend of Viennese style and contemporary elegance.  The dainty Acacia side table, one of Wittmann's most extraordinary products, whose Mouth-blown Murano glass base is an absolute showstealer, immediately adds an urbane touch to the interiors. While the Paradise Bird chairs reflect pinnacles of novelty whose characteristics are gleaming through plush seat cushions and bold metal frames.
The brand's sense of regional identity and tradition gets strengthened—driving the dedication to social responsibility and sustainability. At the procurement stage, the emphasis is on sourcing certified materials—all coverings are GOTS/Ökotex approved. The wood used by the brand is FSC certified, which means that it comes from sustainable forestry and meets the highest industry standards. Aligning itself to a greener future—from the addition of electric vehicles and the company fleet to installation of a 122 KW solar array and changing all of the shop floor and office lighting fixtures to low energy LED technology, Wittmann is doing it all! 
Having gained strong ground in places such as Europe, USA and Australia, Wittmann is expanding with full momentum in Asia. With a passion for creating one-of-its-kind design products for interiors, this fifth-generation company believes in quality furnishings paired with years of excellence in design.