People
A day in the life of Timothy Corrigan
DEC 20, 2019
| By Aneesha Bhadri
Considering that he has an office in Paris and Los Angeles, it's no wonder that the interior designer successfully combines European elegance with Californian comfort. Each month, the brains behind the 1998 established, eponymous design firm shuttles between the two cities, and his ongoing projects and partnerships. Museums and travels inspire him the most—he makes it a point to visit them wherever he is.
Books are another major source of inspiration. He enjoys attending lectures on architecture, interior design, art and landscaping, organised by the Institute of Classical Architecture and Art as well as the French Heritage Society. Corrigan—the only American creative honoured by the society for the restoration of several national landmarks in France—now spends much of his free time planning the restoration and decoration of a French château he recently purchased.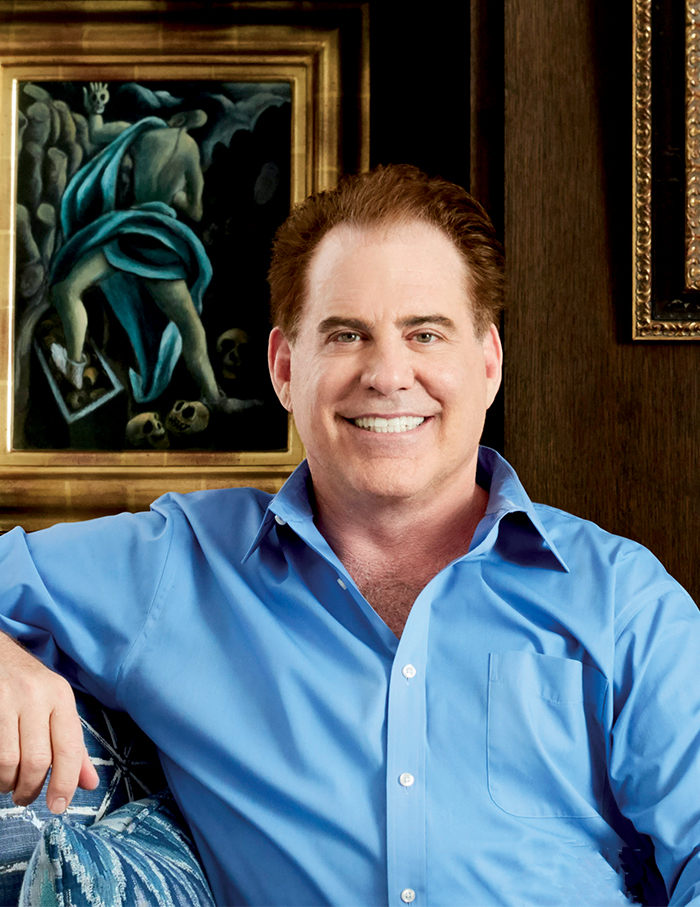 He firmly believes that young designers need to learn more about the history of art and design. "With the Internet and Instagram, it is easy to think that this knowledge is no longer necessary but it is vital to understand things within their context of time and place. This can only occur when you have a knowledge base from which to draw your ideas and concepts," says Corrigan.
6:30AM The first thing I do in the morning is scan my emails for anything that looks time sensitive. For our international clients and projects, I try to respond before their workday is over. Then I use the elliptical trainer for 30 minutes, while listening to the morning news. Breakfast is often a protein shake with fresh fruit and yoghurt. 9AM My workday kicks off. I meet with various design teams to review their specific projects. Then, I move on to responding to the 300 plus emails that come in daily and meeting clients.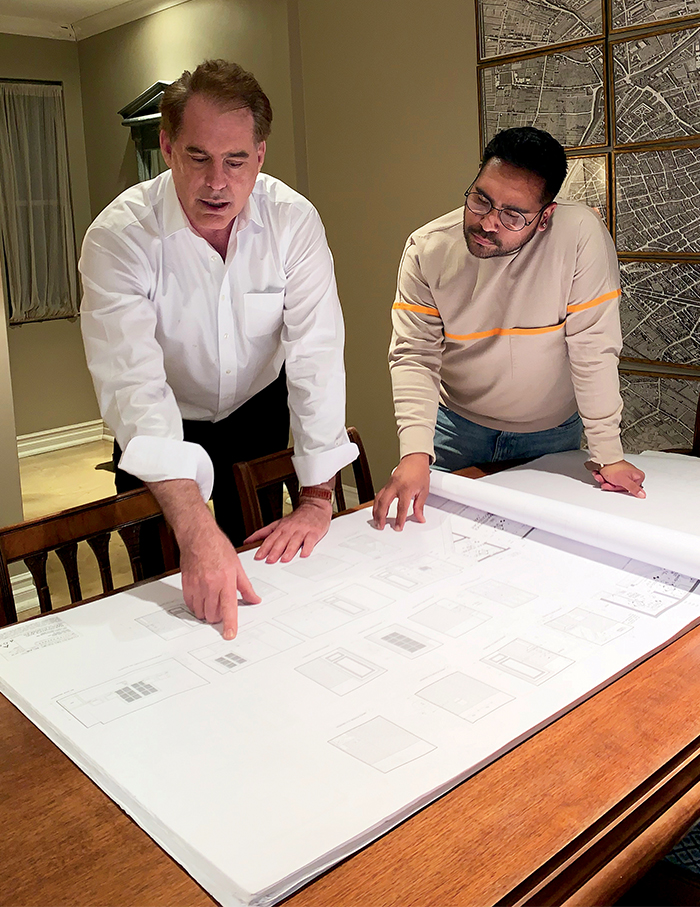 1PM Lunch is usually something quite basic, eaten at my desk, while continuing to check more emails. I would be just as happy if I could take a pill and not have to eat. 2PM My schedule generally revolves around my clients' availability as well as any previously scheduled meetings, speaking engagements or work travel. For me, going to museum exhibits wherever I am in the world is an absolute must. Being a bit of a workaholic—only because I really love my work and feel incredibly lucky to be in this wonderful field—I don't often take a break from it. If I do, it involves getting together with friends and going to the theatre, a gallery opening or a movie.
Normally, I leave the office around 8PM, unless there are dinner plans or an event to attend. If I am going home, I opt for a light dinner such as chicken and rice. After my meal, it is not unusual to have a conference call with clients in Asia or the Middle East. 10PM At the end of the day, I love crawling into bed with a historical biography or a pile of auction catalogues.