People
A day in the life of Nina Campbell
JUN 19, 2019
| By Aman Mehta
With a career spanning 50 years, Nina Campbell is a name to reckon with in the field of interior design in the UK as well as abroad. Her sense of style has established her as a stalwart of the industry. Campbell's multitudinous projects include the marital home of the Duke and Duchess of York, Sunninghill Park in Berkshire, legendary rock singer and songwriter Rod Stewart's residence, and The Connaught Hotel in London's Mayfair, to name a few. Lauded as Britain's decorator extraordinaire now, Campbell's design journey began at the young age of 19 years. She worked for John Fowler at the prestigious Sibyl Colefax & John Fowler, before founding her namesake decorating business.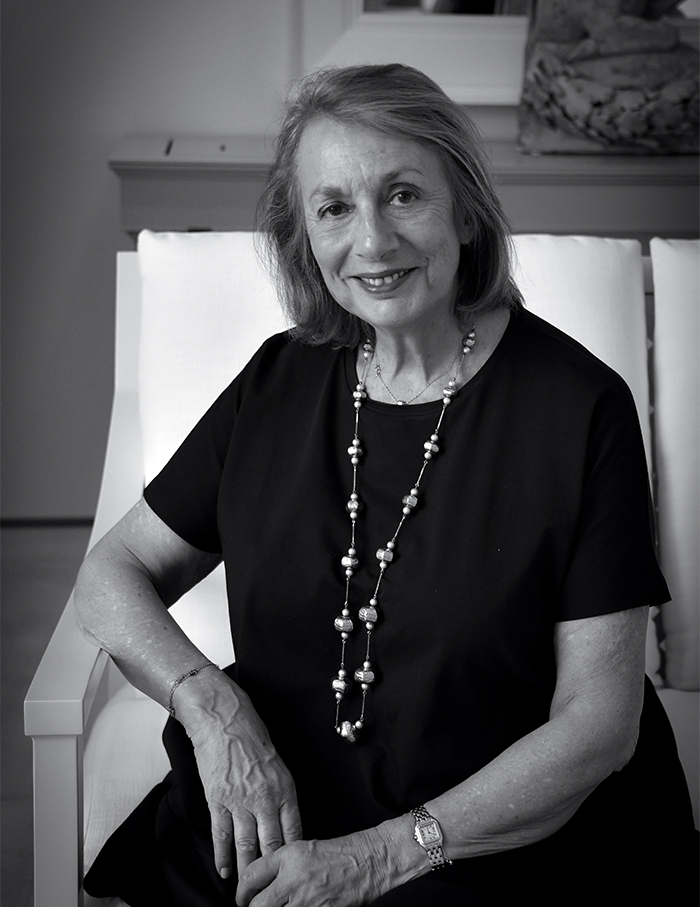 Some of the earliest commissions in her inimitable aesthetic are the design of a castle in Scotland and Annabel's private members' club in Berkeley Square, London. Campbell then went on to establish her interior design studio, where she continues to create fabric and wallpaper collections, distributed by Osborne & Little. Over the last 30 years, her retail home accessories and gift shop in Knightsbridge in the English capital has become a landmark of sorts.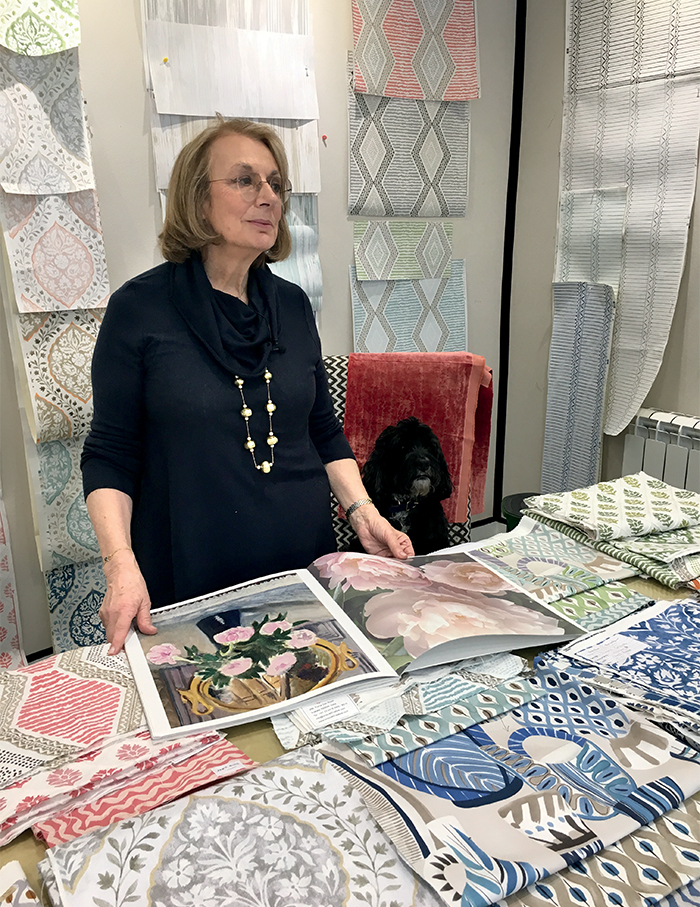 7 AM My day starts early with an hour to myself. 8 AM I take my Shih Tzu out for a walk and feed him before I plan my day. 8.30 AM I always eat the same breakfast — a cup of coffee, yoghurt and blueberries. But I lay the table differently daily. I've got quite a lot of different china and glass, and I like to use it, even if it's just for me. 9.15 AM I leave for office. On sunny, summer days, I may walk, if I haven't got too many parcels to carry. It takes about 20 minutes and it gives me time to look into shop windows and see what's trending.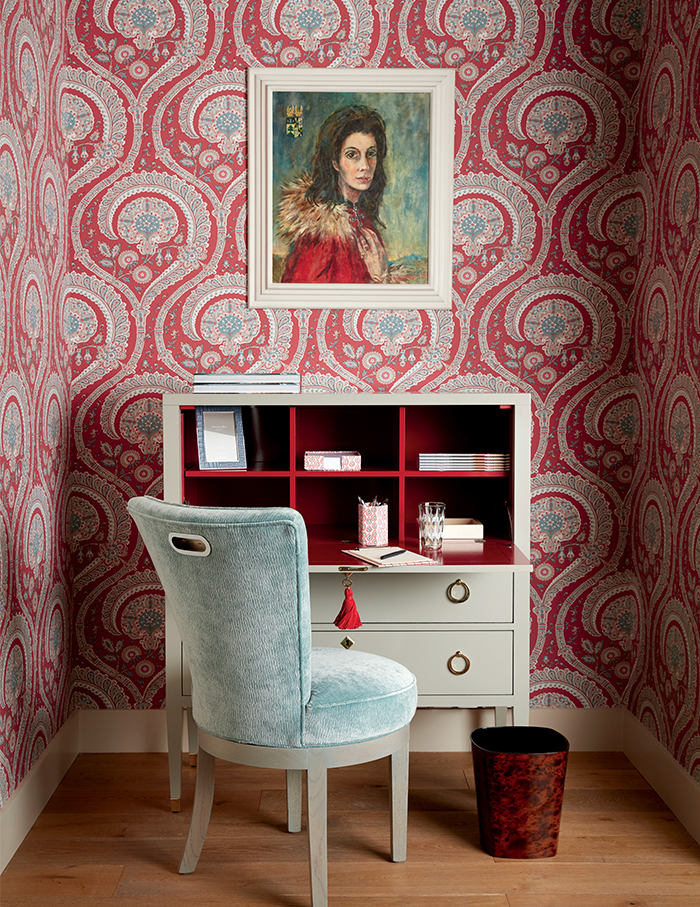 9.45 AM No two days are the same. We deal with nine to 10 different weavers, printers and embroiderers across five countries. For instance, recently, on March 5 this year, I had someone staying with me, a friend who is also from the design industry. We went to Chelsea Harbour and prepared for the design week, before checking the progress of a showroom we have collaborated on. After that, I went to the Thackeray Gallery and chose a mesmerising painting by Fiona McAlpine, which will hang in my showroom.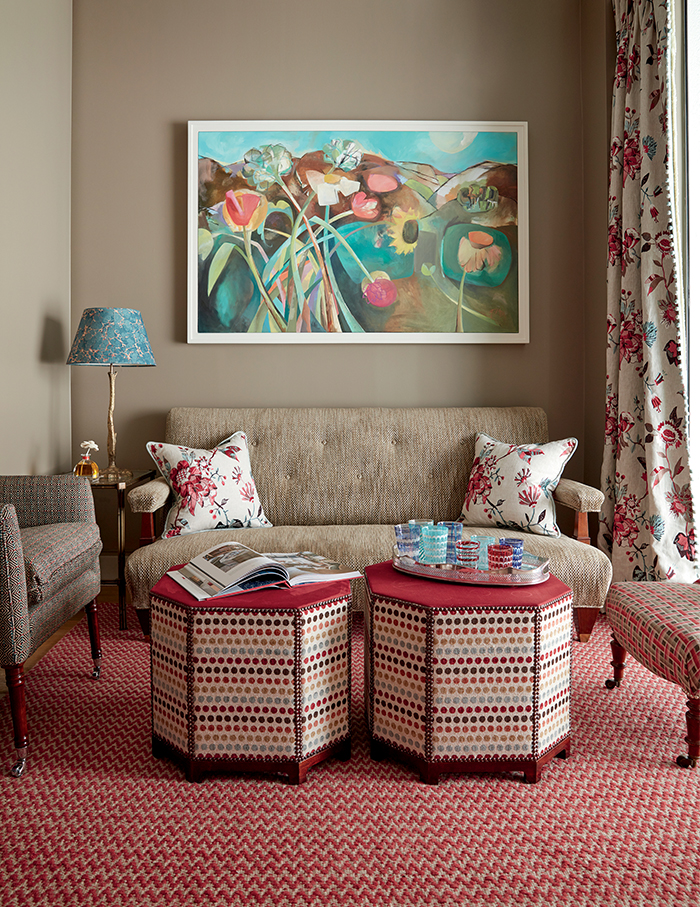 1 PM If I'm in my office, I eat lunch from a lovely Italian deli next door. It's an avocado, mozzarella and tomato salad. It is just put on one of my plates and it comes in. I've been doing that for the last 30 years or something. 2 PM This time of the day is a lot like my mornings. Take, for example, the same day. I had visited a bar in the Beaumont hotel in London, which we are working on. After which, I went for a book signing event, held by my friend Kit Kemp, who owns the Ham Yard Hotel, before going for a concert. 5 PM I try and stop work around this time to go home and relax for a little while. At times, I just sit on my bed for 30 minutes to recoup for the evening. I try and watch the news at 6 PM to catch up on events around the world, before getting ready to go out.
11 PM Five or six nights a week, I either go out for dinner or entertain at home. It could be one, seven or even 20 people — I love entertaining. Finally, I take my dog out for one last walk around the block and then just crash. I mean I don't need some magic potion to put me to sleep.