People
A day in the life of Brazilian designer Brunno Jahara
MAR 9, 2020
| By Aneesha Bhadri
Rio de Janeiro based creative Brunno Jahara crafts designs that combine the zesty energy of his Brazilian heritage with the craftsmanship and know-how of his European training. After completing his studies in industrial design at Brasilia University in 2002, he moved to Italy for a stint at the Venice University of Architecture. In 2004, he joined the design department of Fabrica, where he gave lectures and conducted workshops. It was during this time that Jahara worked closely with renowned Spanish artist and designer Jaime Hayon, who was then the Head of Design at the centre, for the next two years.
Jahara's multicultural education, fused with his own renditions of the Brazilian design scene, lends his creations a distinctly global appeal. He fashions decor pieces that amalgamate local heritage, quality materials and multicultural appeal. "I believe in this coalescence, where I make something that communicates with people all over the world," he says. In 2007, he opened his own studio in Venice and three years later, returned to Brazil to set up his current practice. Inspired by nature and humanity, he believes designers should focus on more sustainable ways of living. Favouring comfortable and quality materials that bring a certain tropical flair to the market, his vibrant work speaks of his homeland using an international rhetoric.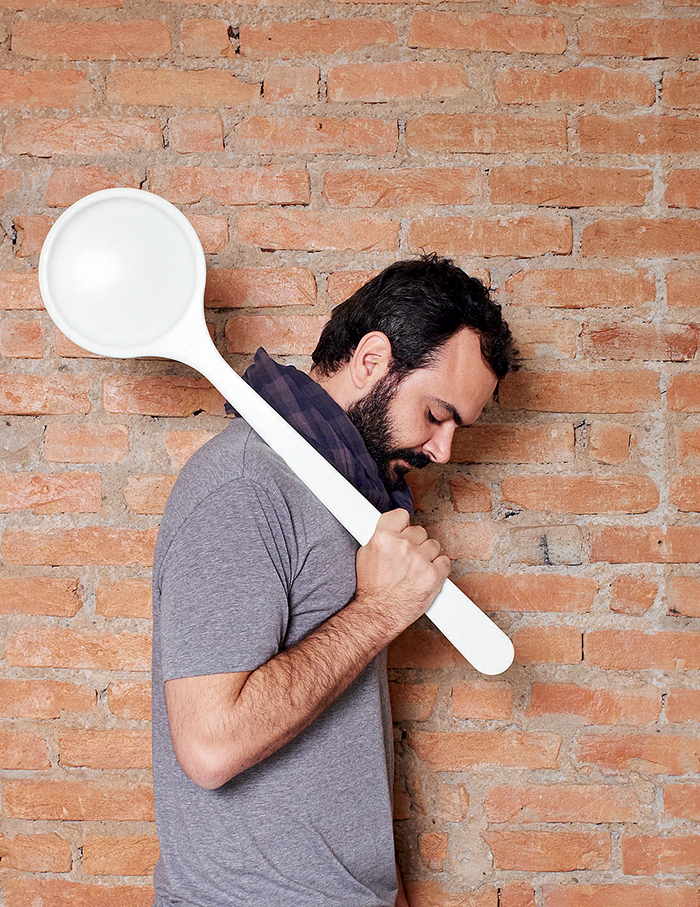 7AM: I am not much of a coffee person. I prefer having tea before heading to the gym or doing yoga for a nice oxygen boost.
9AM: My breakfast is usually a couple of scrambled eggs or fruit with yoghurt. It's my favourite meal of the day. In fact, I could eat it all day.
11AM: Once I reach the studio in Rio de Janeiro, I start working on projects and checking my emails. I organise my schedule to keep tabs on my meetings and deadlines for all my ongoing projects. Lunch is home cooked and taken around
1PM: I like to eat at home and cook my own food using fresh vegetables and perhaps some fish. I don't like red meat and prefer to opt for organic ingredients from local shops in the neighbourhood.
3PM: For a few times a week, I use this time to focus on ideating and designing, meeting clients for production processes and visiting factories, where I have the best time actualising my designs.
5PM: I cycle in the lagoon in Rio, which is close to my place. I love the idea of always being aware of and open to new ideas wherever I am, so I never quite stop working.
7PM: I wind down with friends over drinks and a small meal or a snack. Dinner is usually light.
11PM, I'm in bed, where sounds from the television lull me to sleep.