Design
A bit of drama and plenty of banter—Celebrate Christmas with ED's handpicked 8 striking table decor collections
DEC 25, 2021
| By Anushua Aich
At the time of festive occasions, dining tables become the common spot for everyone to share laughs, thoughts and joy. To make this delightful exchange of sharing and caring even more engaging, popular home decor brands have come up with new line of tableware that are sure to make connections and bonding stronger between family, friends and loved ones this Christmas. 
Scroll down to know the details of each of the new table collections—a list curated by ED with love and care:
Vista Alegre Tableware Collection from The House Of Things
Designed by French fashion designer, Christian Lacroix Maison, this dinner set flaunts striped watercolours paired with stunning gold and platinum elements. Introducing other decorative pieces like the elegant candle holder, home decor brand The House Of Things brings forth a novel flair to the advancing Christmas spirits and joy.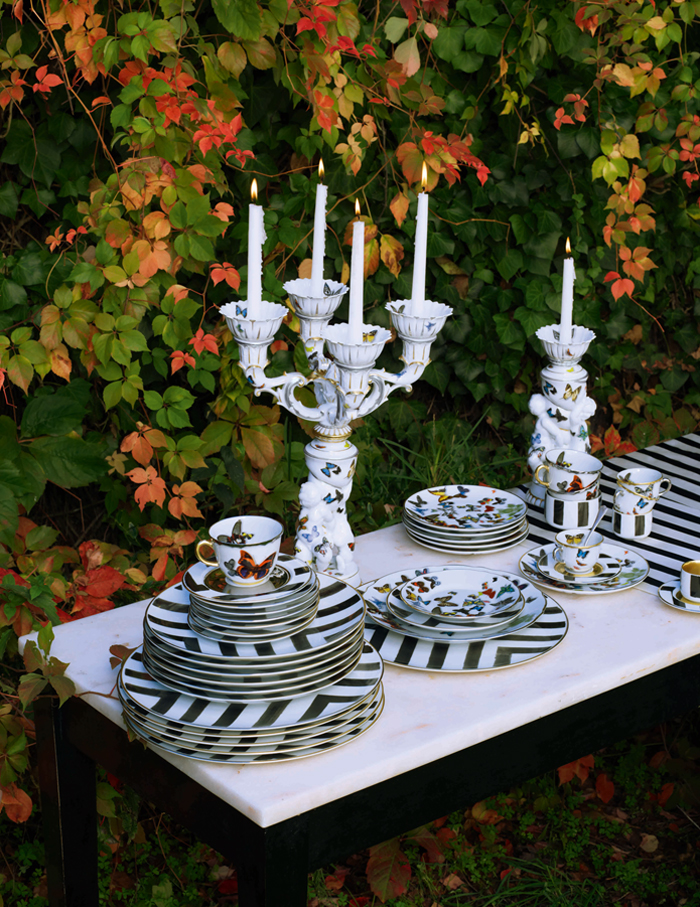 Lifestyle and home decor brand Ellementry has come up with a new tableware collection that is sure to elevate Christmas feasts with exuberance. From the handcrafted Upper Crust dinner range that includes ceramic dinner plates and serving bowls to decor pieces like Maya marble t-light holders, hibiscus glass t-lights and Dewy glass jugs—everything renders the perfect essence to kickstart the Christmas celebrations.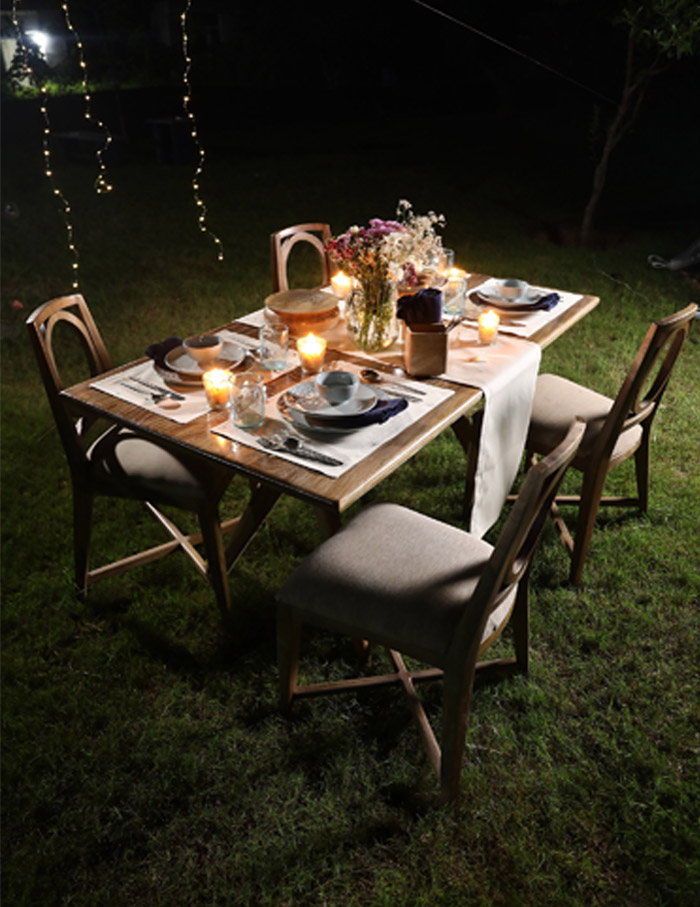 Christmas Decorations from Ochre at Home
Kolkata-based furniture and accessories brand Ochre at Home will help you to make your Christmas decorations more charming with their inviting table set-up. A centrepiece made of red roses, berries and other flowers sit amongst woven placemats, wicker baskets and pine cones. Artwork from Harshit Agrawal's Solo Show of AI Art- 'Exo-Stential- AI Musings on the Posthuman' curated by Myna Mukherjee at Emami Art further elevates the nature-inspired theme.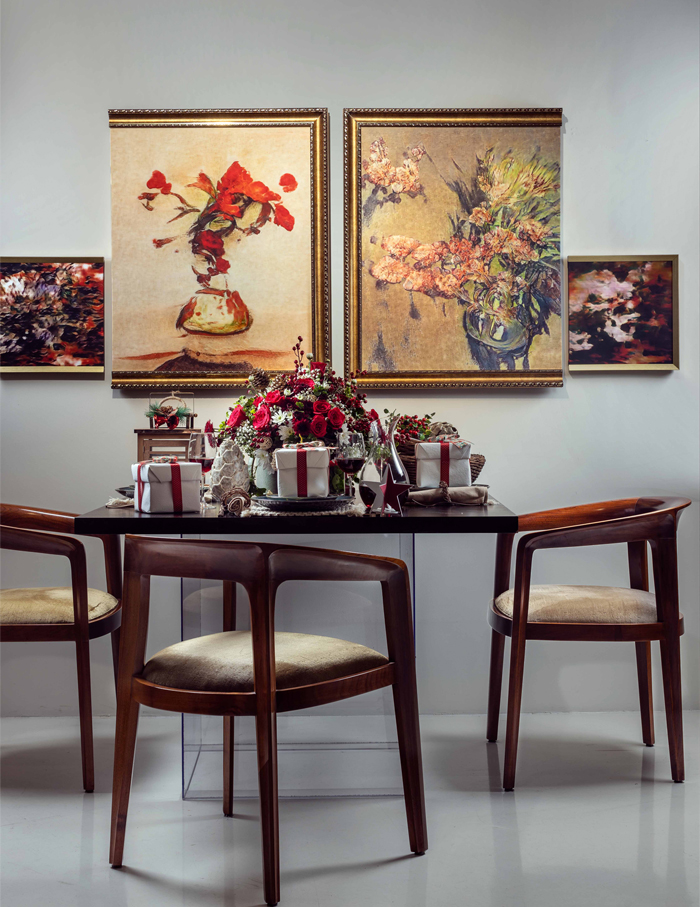 Flora Dinner Set from Ritu Kumar Home
Influenced by 19th-century European ethos and floating voyages from the Machilipatnam coast, Ritu Kumar launches the new Flora dinnerware that showcases mesmerising intricate details. Embellished with playful botanical floral prints on table linens and crockery sets, the dinner collection looks impeccable and classic. Kumar yet again flawlessly amplifies that celebrations are about sharing joy and kindness through untold stories.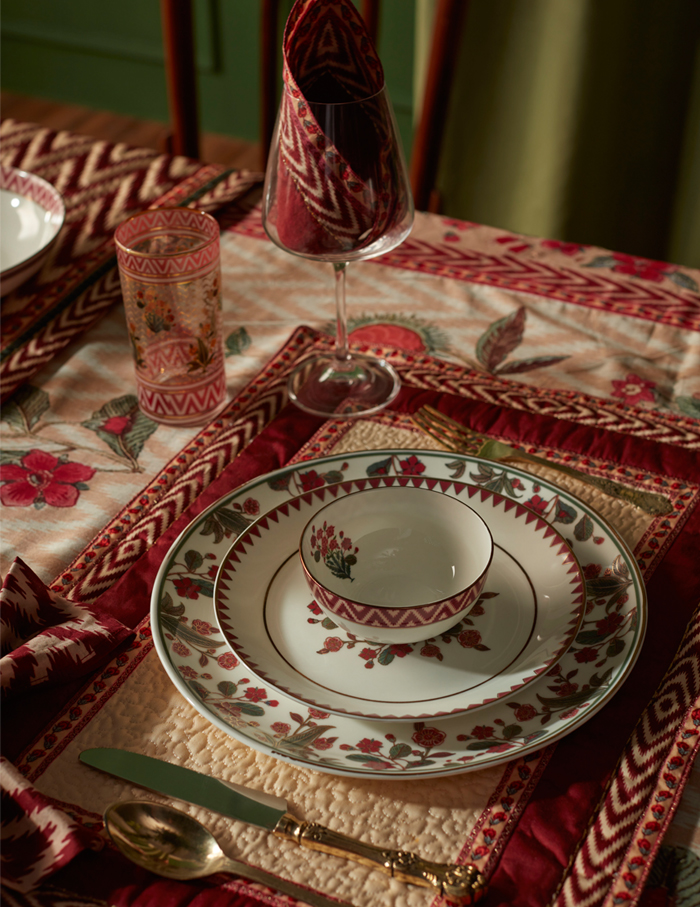 Tableware and Christmas Decor from Serein Decor
Aesthetic lifestyle brand Serein Decor beautifully encapsulates the Christmas delight in its wide range of decorations, gifting accessories and tableware. Handmade must-haves include this cake stand from the brand. Ethically sourced and sustainably hewn marble speak of the peaceful and joyous time of the festivities, and its roomy size is perfect to present your enticing specials.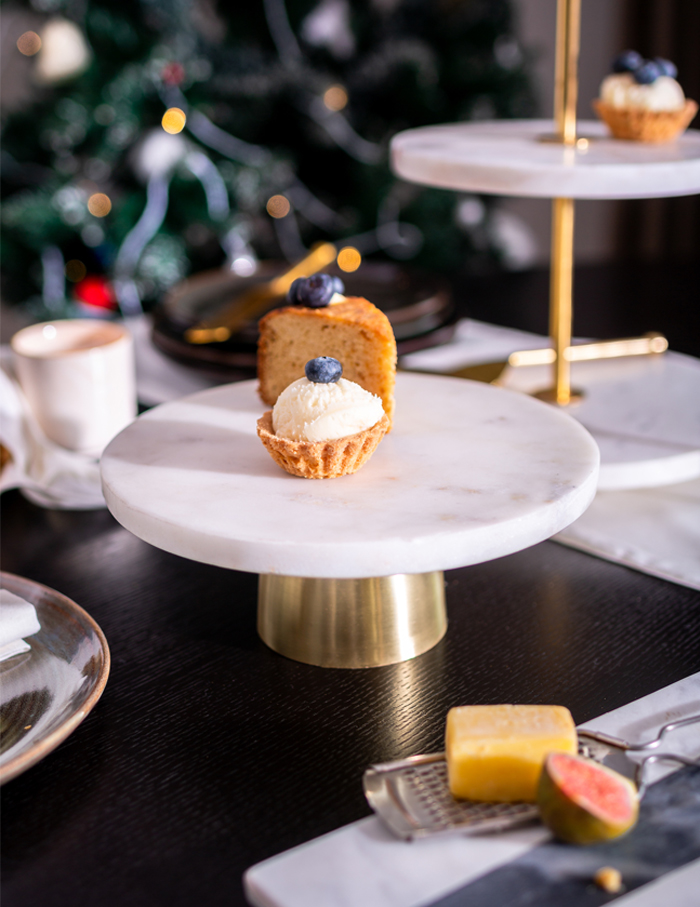 Christmas Table Setup presented by The House Of Things x Art-chives
Right from Art-chives India's Rose Bush Placemat & Table Napkin Set, crafted from a pristine ivory-hued pure linen-cotton linen that is hand-screen printed, to the marble plates from Rare, this Christmas Table Setup by The House Of Things and Art-chives is the definition of picturesque. Indian Rose, Night Jasmine, Neroli and Marigold take over olfactory senses thanks to Art-chives India's hand-poured scented candles in soy. Taho Living, Ikai Asai, Studio Saswata and Vista Alegre partake in making this wonderful set-up, even more delightful.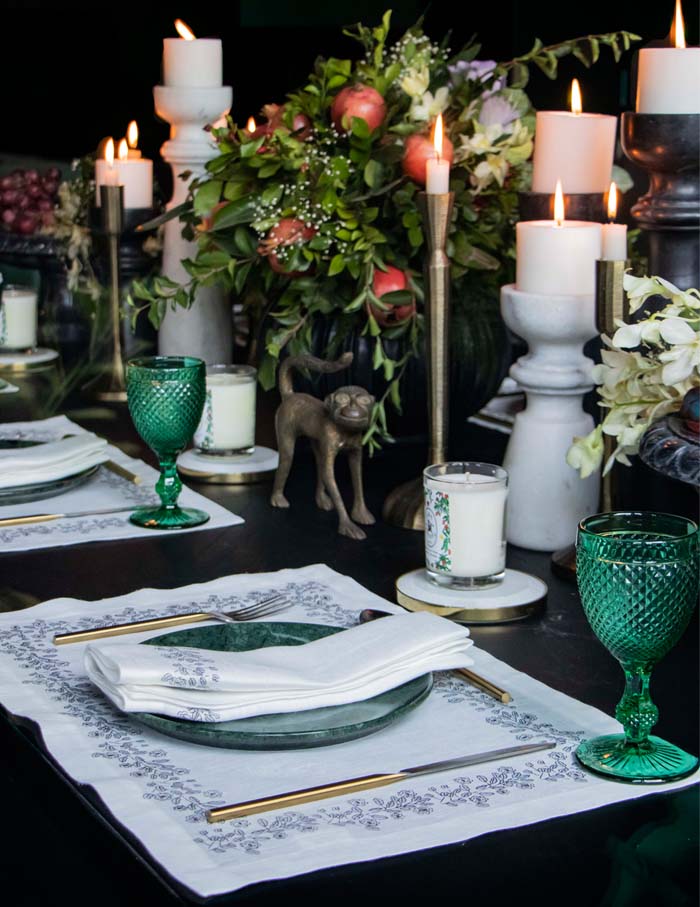 Tartan Table Cloth from The Yellow Dwelling
Contemporary sustainable furnishing and decor brand The Yellow Dwelling has come up with a classic Tartan-print tablecloth, whose red and white checks evoke comfort and an instant cheerfulness. Also, the minimalistic look of the tablecloth serves as a perfect match for ornate decorations.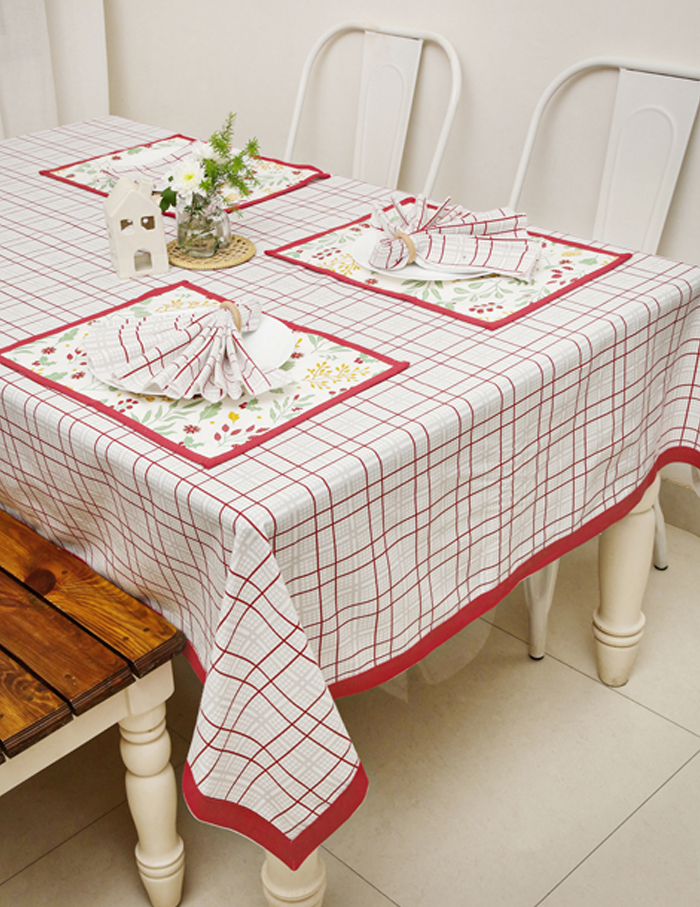 White and gold are a classic combination that you can never go wrong with. Earthy ceramics, like the Manal Pasta plate, and Brassware from Fleck come together in all-too-irresistible pairing. A little mood lighting and some dainty candles, and voila! You have a minimalist and sophisticated table set-up in a jiffy.