Homes
A balance of soft femininity and refined contemporary, this abode by Shroffleón is a chic refuge in the city that never sleeps
DEC 20, 2019
| By Kayzad Shroff
The Half Arc House gets its moniker from the many semicircles that exist in it. The first—a textured and painted arc—is seen right where the entrance meets the main L-shaped living area, and frames that room. Next, taking the left passageway from the main door, a short walk from the kitchen, is the guest bedroom. Here, the arc presents itself within the teak wood and all black, back painted glass cupboards. And the bow appears yet again in the master suite within the pink shelving unit behind the bed. But it isn't just this idiosyncratic symbol that makes this apartment lavish.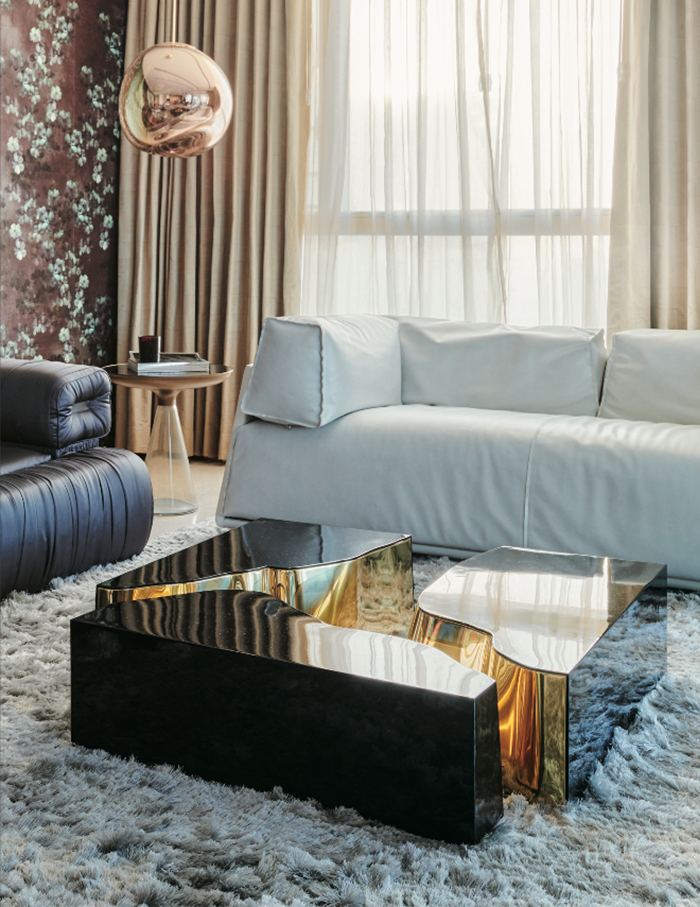 Among those reasons is that, at 1,400 sq ft, this city home is intended for the use of just one occupant—which, let's be honest, is a luxury in itself afforded by but a few. Add to that, as per the client's wish, the original three bedrooms have been broken down and converted into just two suites with rather generous layouts. We realised the client's brief by creating an expansive master suite, complete with a master bath, a spacious walk-in wardrobe and a dedicated shoe room. Being the primary residence of a young and single enterprising professional, we've given the apartment a homely, feminine appeal yet eschewed a quirky look and feel.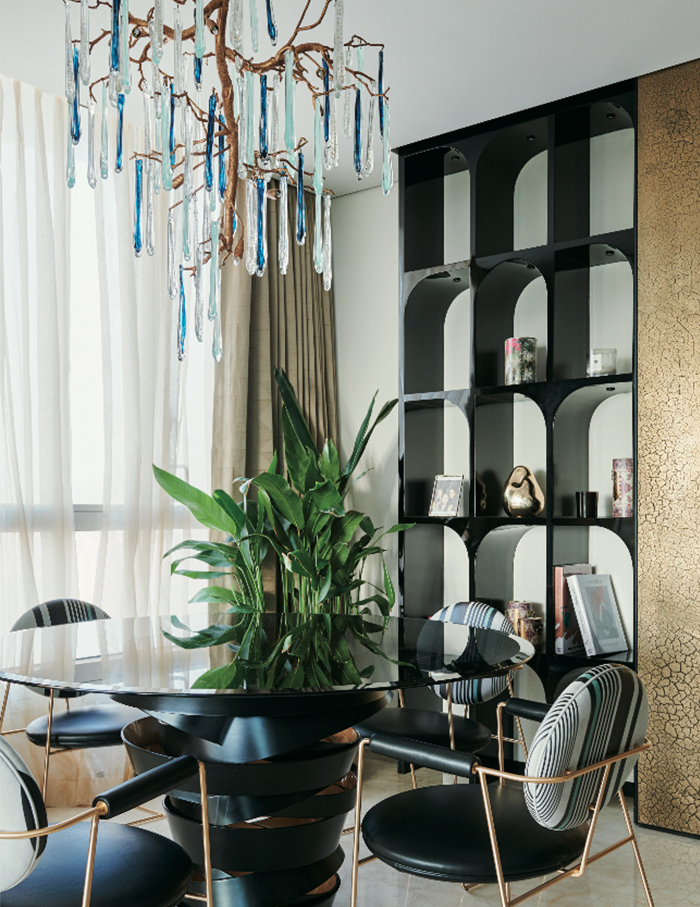 This was achieved by using certain geometries—the half arc, in particular—as well as rich yet restrained materials that work in contrasting pairs, in both colour and texture.The selected furniture and furnishings are all sourced from Europe, from the most covetable brands in the world. Think Boca Do Lobo, Tom Dixon, Baxter, Serip and Reflex Angelo, to name a few—all of which are unabashedly luxurious. These can be seen from the very moment one steps through the front doors.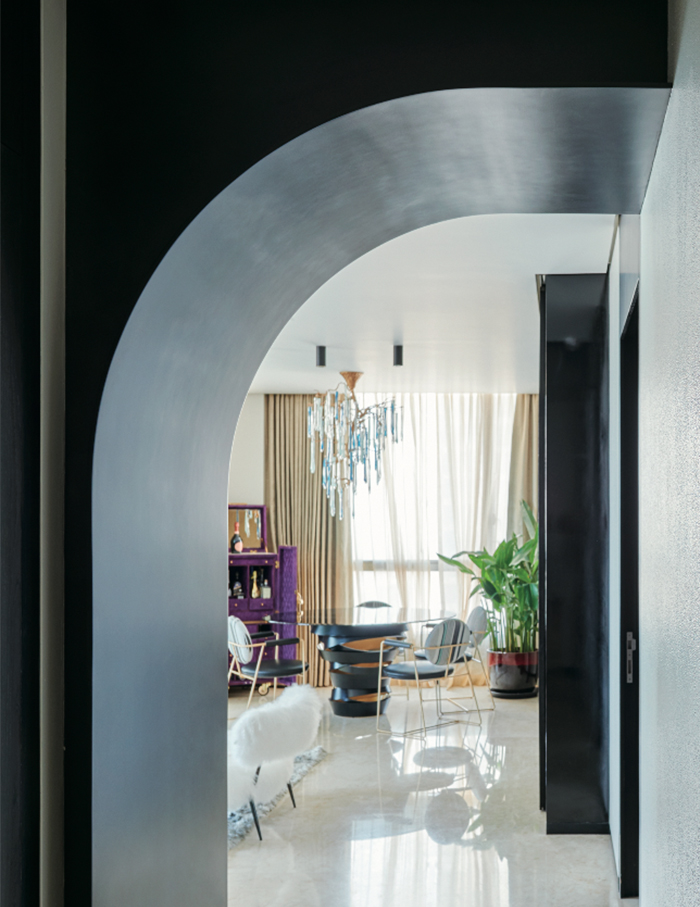 We've also added several sumptuous touches throughout the abode. Take, for example, in the main living area, surrounded by plush accents and accessories, and beside a cosy balcony, is a television set concealed within a primary shelving element. This is a particularly interesting feature because its bespoke facade—which is essentially a textured brass clad sliding door—contrasts against the ebony, half arc shelves behind it. With these elements, we've ensured that the homeowner gets to choose just what she wants to share or keep private.
Scroll below for more images!