Homes
8 ways to create a smart, space-saving home by Studio AG
AUG 19, 2020
| By Paahini Agarwal
A unique need always leads to innovation—as it did in this Sao Paulo apartment designed by architects Giovana Giosa and Amanda Castro of Studio AG. This barely 400 sq ft home is created for a young college student to be practical, timeless and complete with well-defined functions. The resulting environment is versatile without any excess.
Giosa and Castro deconstructed the balcony and brought it in to create more living space. All functional aspects—the kitchen, dining space, sofa, bed and the study at the corner window—have been placed along a horizontal line. The minimalist approach for the home is seen in the neutral colour palette and the furniture custom designed by the duo due to space constraints. 
With the kind of innovative thinking that's gone into this home, ELLE DECOR asked Giosa and Castro to share 8 tips on how to make the most of a compact space. Here's what they had to say….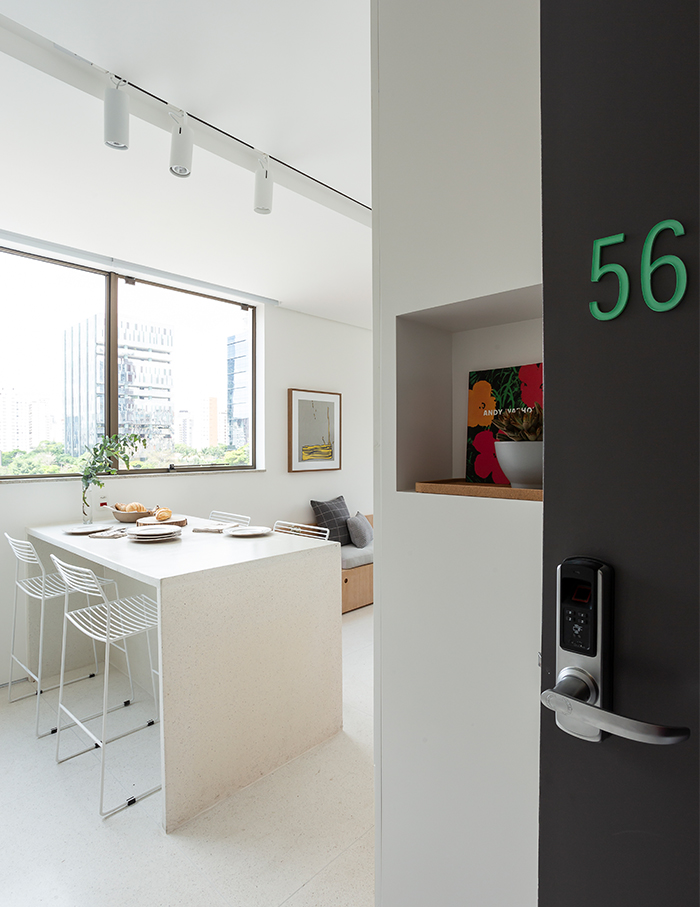 TIP 1:
The use of demolition peroba floor in fish scale at an angle helps enlarge the space—a fairly easy way to create an illusion of spaciousness.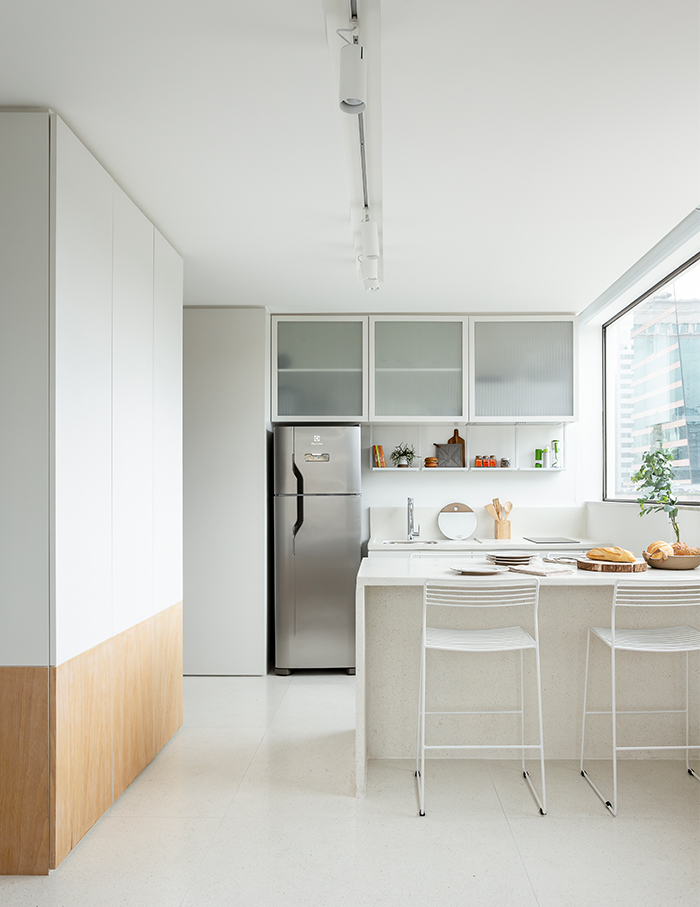 TIP 2:
A joinery screen is a smart way to camouflage the closet and bathroom doors, while also separating the kitchen from the bedroom—the idea is to bring the rhythm of the cabinet doors to the lacquered wooden panel in the entrance hall.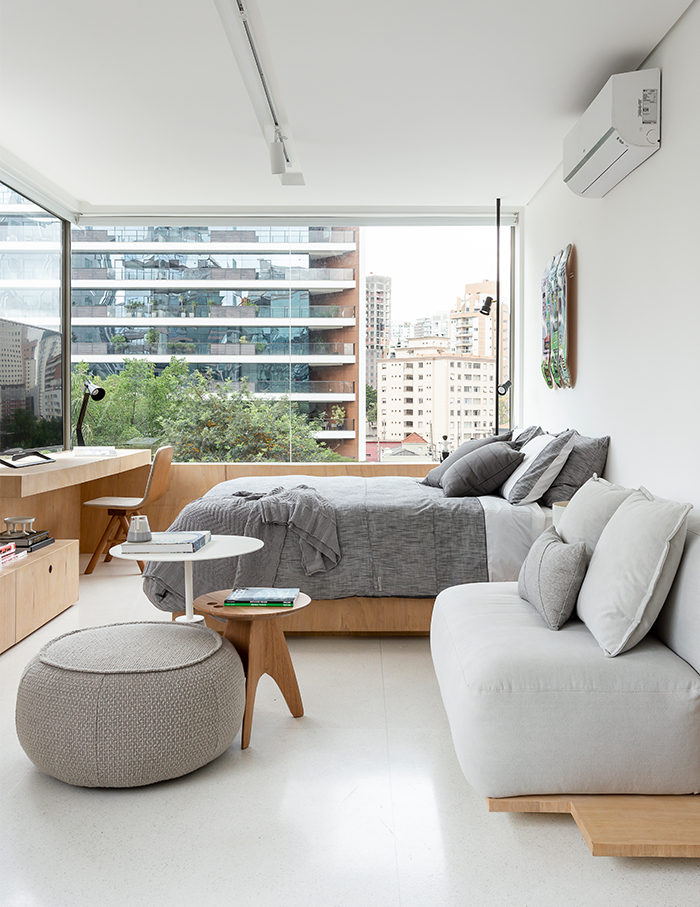 TIP 3:
Custom designed furniture is an ideal way to ensure that the scale is proportionate to the size of the apartment—this ensures that compact homes do not end up looking cluttered as bulky pieces take up unnecessary amount of valuable space.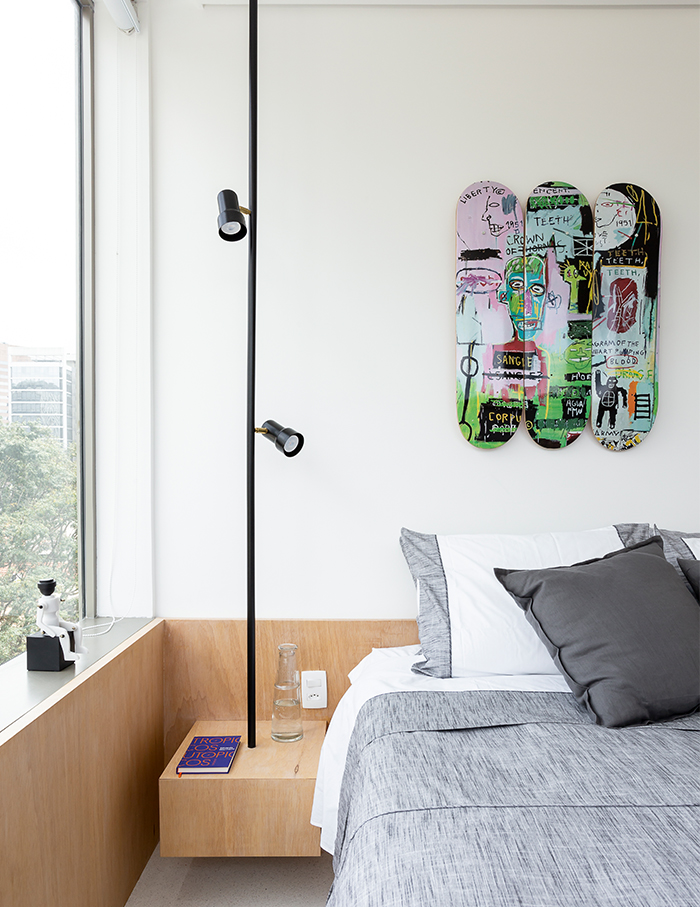 TIP 4:
Light tones and whites make the environment seem more spacious and bright—this makes the abode does not appear overwhelming on sight. 
TIP 5:
Choose a pendant lamp and suspend it from the ceiling to create an illusion of space—using a long luminaire in a small environment binds the space harmoniously.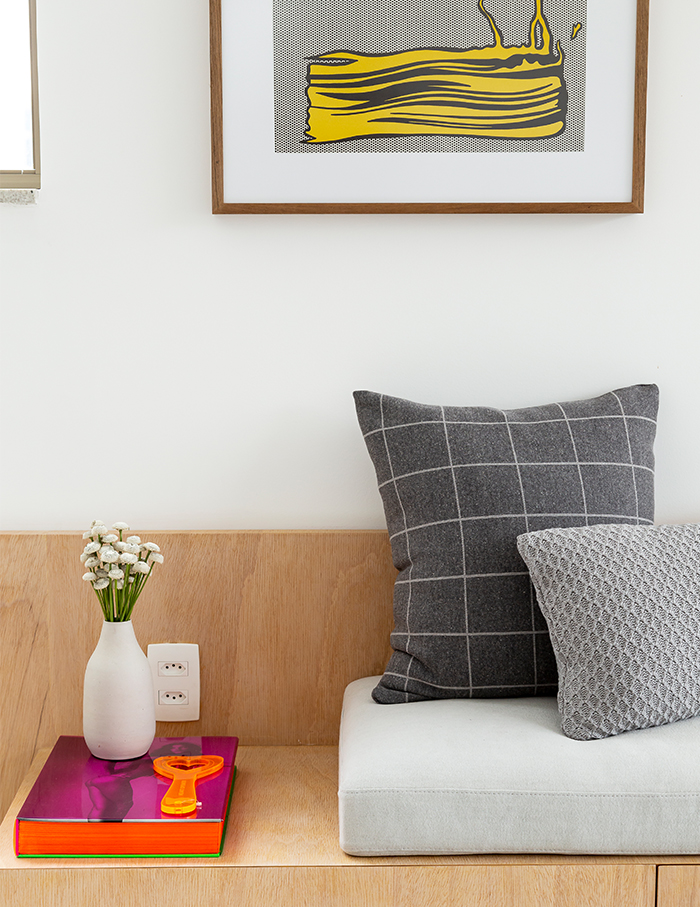 TIP 6:
Every nook and cranny in a small apartment is crucial, including and especially the corners—utilise all available pockets well and bring in elements that serve more than one purpose.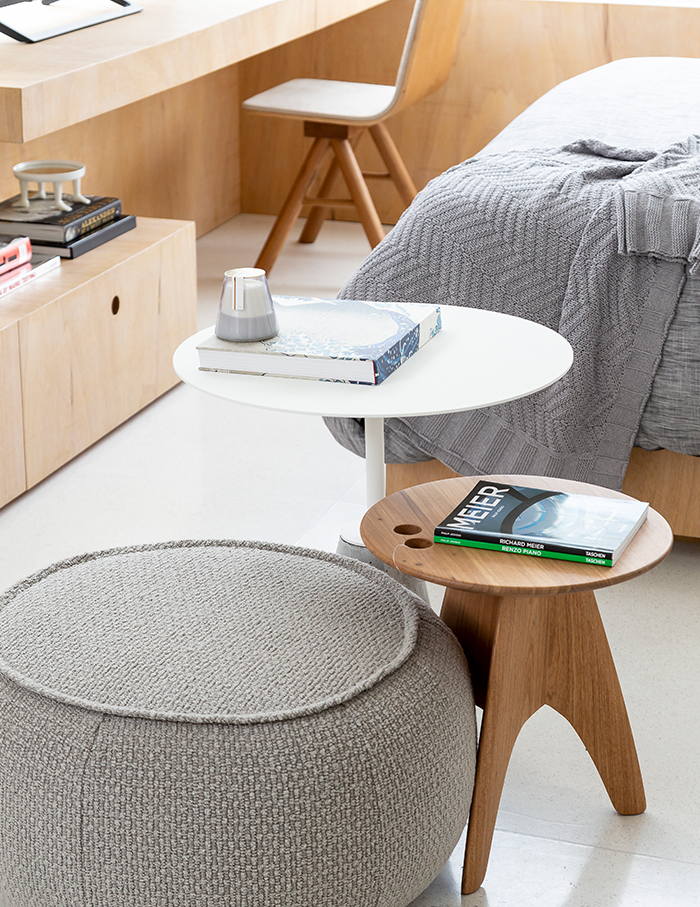 TIP 7:
Glass furniture brings a feeling of fluidity to the environment—it eliminates visual barriers, lends a sense of openness and fulfills its functionality.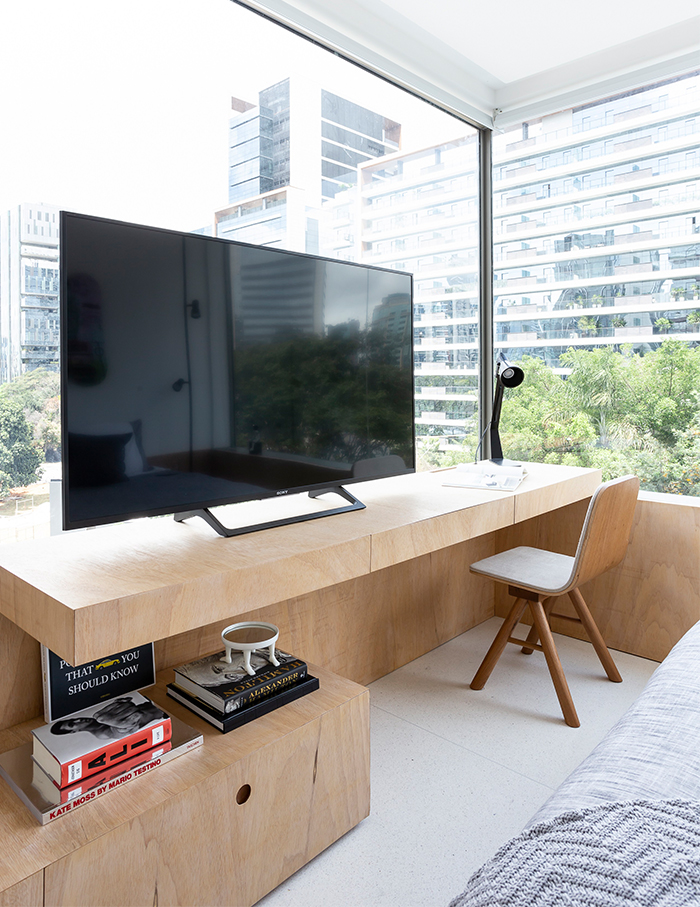 TIP 8:
Compact kitchens must always be well optimised—the niche in the wall facing the kitchen, in this apartment, reveals a pantry; on the other side that opens towards the sleeping area houses a wardrobe.