People
5 questions with Sergio Chismol, Design Manager of Andreu World on the need for people centric design
MAR 24, 2023
| By Siddharth Babani
A design that stands the test of time is synonymous with quality. The ability of providing longevity while maintaining their own identity over the years is an essential hallmark of the products created by Andreu World. The company works to create innovative products in collaboration with the best designers, to provide inspiration to all architects and interior designers around the world. With their commitment to create a positive impact on the planet, the company is a world leader in the manufacturing of bespoke furniture, made with passion for a healthy, sustainable lifestyle.
In conversation with ELLE DECOR India, Andreu World's Design manager Sergio Chismol, discusses the need for people centric design in an ever changing work environment and how the company has adapted to the need for clean energy and sustainable living. Read on to find out more about Andreu Worlds' design language, material exploration, sustainable ventures and latest offerings.
How have workplaces transformed post pandemic? What is the role of designers in delineating the future of workplaces? 
It is true that the world has suffered big changes over the last few years. Work spaces are different now and people can work out of any place they like, not just their offices. So now, spaces need to become more flexible and boundaries for the use of specific areas need to disappear. Hence we create hybrid spaces, which means that the space needs to be moulded around the individual rather than the other way round. We believe that work spaces like the office should be more integrated to promote collaboration, to be comfortable and to inspire healthy thinking. They also need to be made with a democratic approach, keeping open hierarchy and transparency as the design principles but at the same time, capable of managing privacy and providing people with individual space.
We believe that designers are key for the conceptualisation of new spaces; placing people at the heart of their designs and creating intelligent and healthy spaces to promote interaction and the creativity of new ideas. 
While collaborating with other practices or designers, what are some values that are necessary to ensure a successful association? 
The key is discussion. It is not only a discussion about design but also about life, about society and about people. The conversation needs to be congruent and both sides need to have similar objectives to proceed. Our designers need to be passionate about design, about the product, about the materials. The mutual commitment is something important to engage with the designers. As the saying goes, adversity breeds innovation and only with a new challenge can we create something that does not still exist. Trust and the right ethical values are extremely important for us to create a long lasting and very good relation with designers.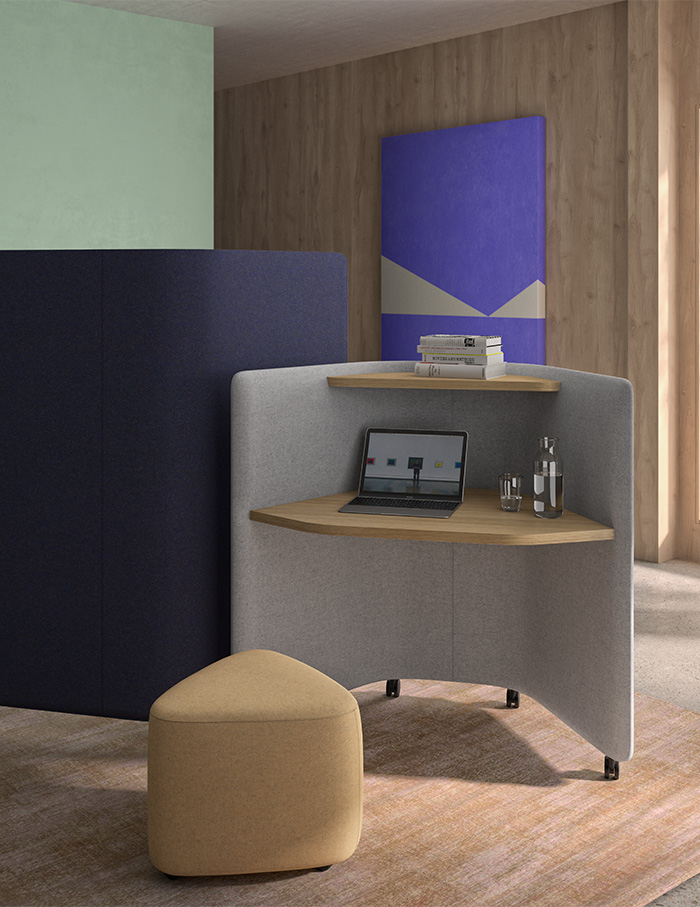 What characteristics do you hope the latest collection of Andreu World will add to a space? 
Here at Andreu World, we have one primary concern—the promotion of the complete individual well being achieved by basing our designs on individual and collective needs. The shape of our products define a space and we need to create elegant pieces of furniture that not only prove to be a visual stimulus but are also comfortable to help maintain personal well-being and productivity. In addition, functionality and versatility of design is what we strive for. We are living in an uncertain era where products should serve more than one function. The new products will hope to promote connectivity, to adapt to individual needs and to create a pragmatic working environment.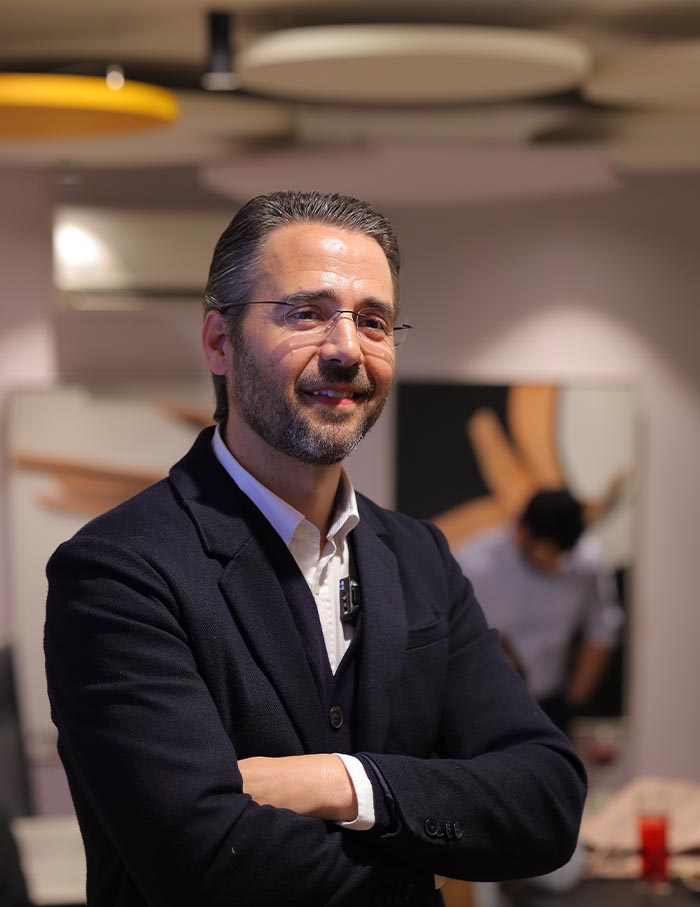 What are your thoughts on the correlation between modularity and colours? And how do these play a crucial role in your latest designs?
We think that modularity is an intelligent way of creating versatile solutions and combining different models. We can create new combinations, to enhance the power of design and broaden the possibilities of our design. So it is true that modularity is an advantage, and it is a very intelligent solution to many design problems.
Colour is important because it is a statement. Every colour has its own connotation, so it's good because if we play with the colours, we can transmit a message, we can connect with the user and it is a very powerful tool for engagement.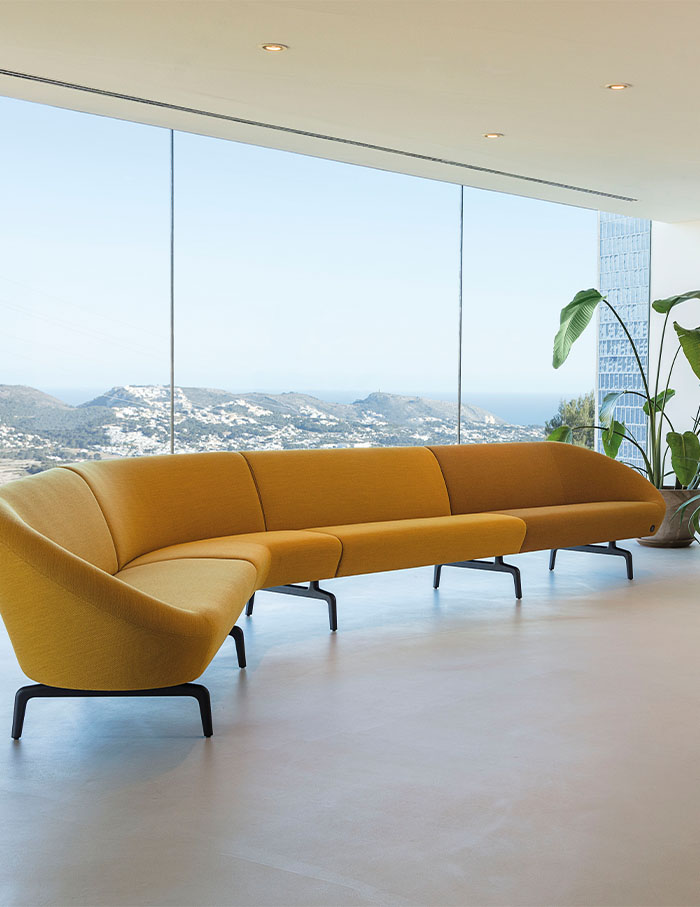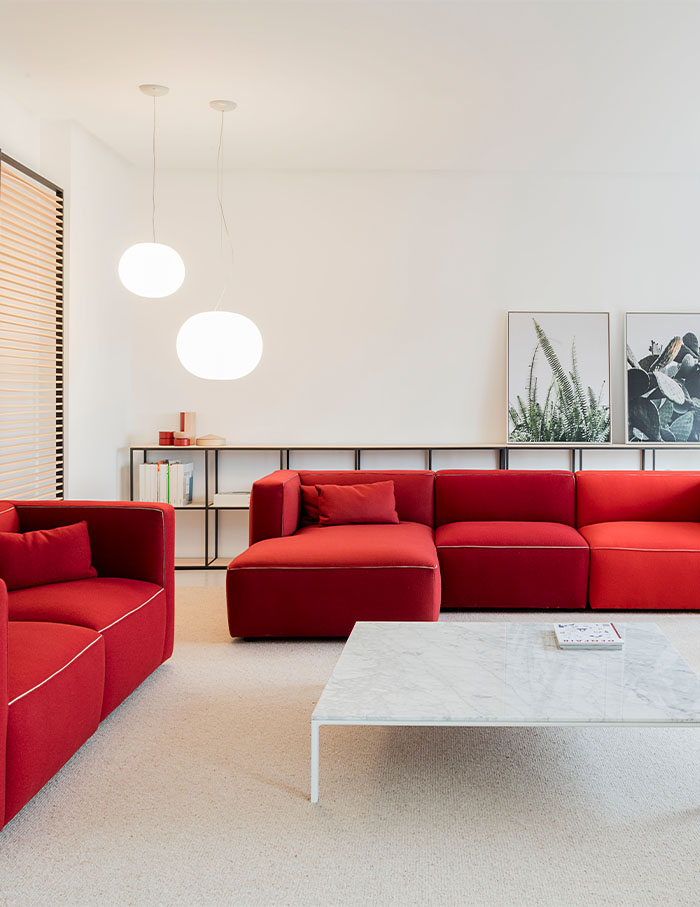 With respect to sustainability, what are your views about natural resources that are nearly depleting? Are there any alternative ways where we can use them responsibly?
I believe that natural resources and sustainability is something of a major concern for us, not only now, but since the advent of the company. This is why we use wood. Wood is the most sustainable material you can find in nature because it comes from nature and will go back to it at the end of the lifetime of the product. So it is compostable, it is very reliable and in our case, the wood is 100% certified by the FSC.
Circular economy is a very important aspect of our plan for conservation of material. We have been taking steps to repair and to restore our products. When the fabric is damaged because of wear and tear, we restore it to prevent over consumption. We have also developed a new range of innovative and sustainable materials—a new thermo-polymer that is 100% recycled from industrial waste.
Andreu World supports other green initiatives as well like the use of clean energy in all of our factories. A zero waste policy, which means the continual management of waste generated in our production. All the plastic and aluminium is recycled and the leftovers of fabrics and leather is donated to schools and is used by other companies to create smaller pieces of art or furniture. 
We can announce that we are the first company in the sector that has 100% of its collections with the C2C seal Certified ®. We have succeeded in making the theories that William McDonough and Michael Braungart developed in "Cradle to Cradle: Remaking the Way We Make Things", one of the most important books to understand philosophy and the practice of environmentalism within industrial production. They wrote it twenty years ago and it became an Ecodesign mantra that we take very seriously. In order to put it into practice, we have needed the collaboration of more than 100 suppliers, to achieve that all the materials and finishes of our products are free of restricted substances (BLS). There are a total of 6,830 audited and certified references.