People
5 Questions with Salil Sadanandan, President for Kohler (K&B), South Asia, Middle East and Sub Saharan Africa
SEP 1, 2020
| By Anamika Butalia
Since joining Kohler in 2012 as managing director for the company's operations in India and Sub Saharan Africa, Salil Sadanandan's role has grown in leaps and bounds. He currently serves as President for the company's Kitchen and Bath verticals and overlooks operations in South Asia, Middle East and Sub Saharan Africa. In a freewheeling chat, the honcho touches upon a number of topics—from the launch of the Vive faucet and its inspiration, his favourite bath ware products, his learnings during the lockdown and what he misses the most. Excerpts
Despite the lockdown, Kohler India launched a new faucet…
Yes, the Vive faucet, which I think is aptly named, don't you agree? A long life, in the middle of a pandemic. Although that wasn't the intended brief, it is an ideal launch signalling the celebration of life during these times. The faucet is adapted from the graceful, penché movement in ballet, and has universal appeal.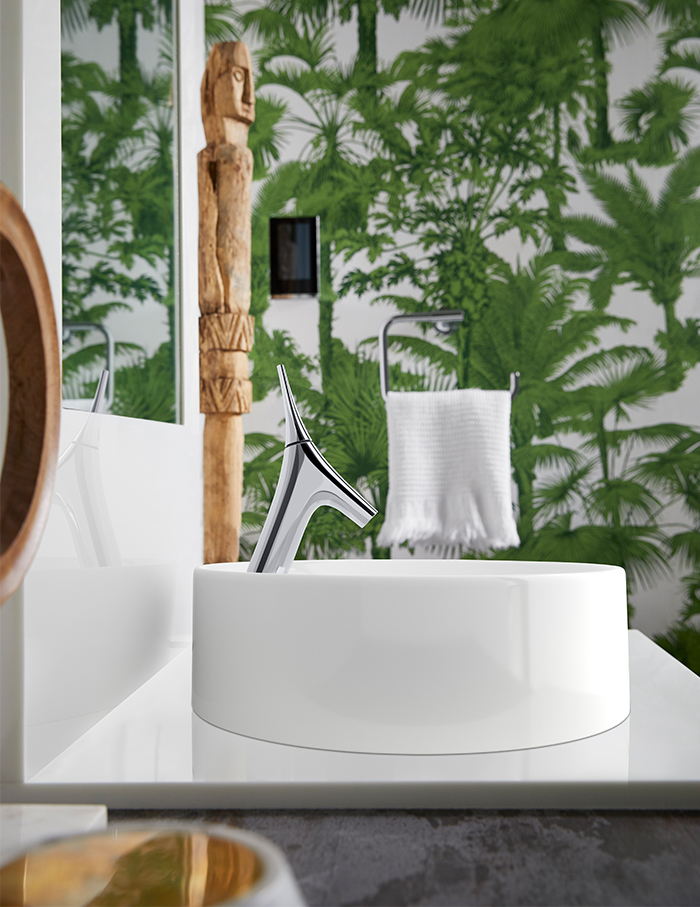 What I'm proudest of is that it is one of the foremost products that's made in India—crafted by our inhouse design studio, which was set up in 2017, and engineered and manufactured at our facilities in the country. While the faucet is intended for domestic markets and priced affordably, we have received a positive response globally. 
Is this one of your favourites from Kohler's repertoire?
Yes, it's got a quintessentially feminine form and, not to sound cliched, but it adds a new dimension to bathrooms. The way it's designed is that any neighbourhood plumber can replace existing faucets and upgrade to Vive. I admit this one is personal because I've been involved in it. But there are others such as the incredible Marrakesh sink. It is one of our oldest and highest selling, artist edition products even now. It takes you back to architecture, culture and old Moorish art—I doubt there is anybody who is going to look at it and say they don't like that.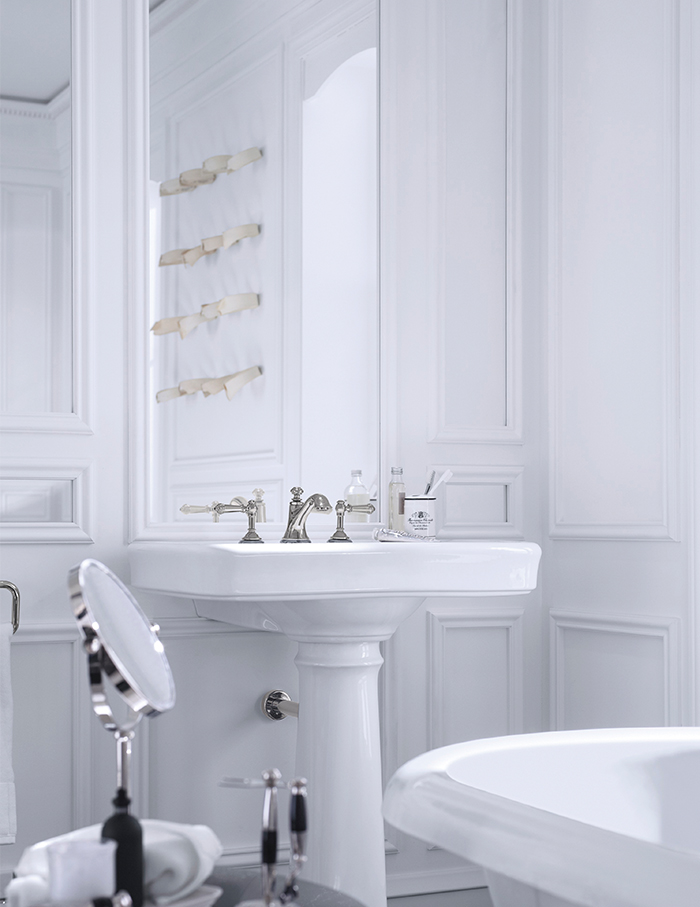 I also really like the Artifacts series, whose design language is very classical and transports you to the 1900s. It is beautifully crafted with modern industrial engineering. When it comes to modern, while I'm not a bathtub guy at all but Sok offers an infinity pool-like experience.
From the Colours by Kohler India Palette, I'd pick the Peacock Blue and Henna. The possibilities seem endless and both the hues are quintessentially Indian. I'd choose the Veil range for myself. Its intelligent WC is inspired by the Cape Town Stadium. It's uncanny how well they've adapted the shape of the football arena to that of the product. 
A pressing need of the hour is water conservation… What's your take on it?
I believe this has been the need of the hour for many years now—look what happened in Cape Town or the drought in California. We actually use the catchphrase 'sacrifice without compromise' when it comes to design. The fundamental thought driving our technology and design teams is to use less water but offer the same experience. Take, for example, our Catalyst showers that infuse air to help users save almost one third of the water they'd otherwise utilise. Our WCs too use 40 percent less water than conventional ones in the market. 
How do you think areas that see high footfall, like airports, hospitals, etc, can adapt…
This is an area that we've intuitively been in for a while but now we've hit the sweet spot. We have a range of sensor-based products that fulfil two purposes—eliminate germs and use less water. It also seems that one of the changes we'll see is that architects and designers will likely design commercial spaces differently.
You're known to spend 200 days annually away from your home base. What have the last few months been like?
Okay, full disclosure. The first month of lockdown, I must tell you I was relieved. But now, I've been looking at airplanes take off from Delhi airport (which is very close to our office) longingly. I never thought I'd say this but I'm raring to go. A vacation would be preferable though (laughs) to Sri Lanka. A place that's green, teeming with wildlife and hopefully cooler than the city. On the work front, I've realised I'm not a big fan of WFH. Having said that, I think my team has inspired me with their level of efficiency. And my biggest learning has been to not take anything for granted in life.