People
5 questions with Sanjeev Agrawal, Founder, Orvi Surfaces
JAN 6, 2021
| By Shree Vrinda Agarwal
Orvi Surfaces is known for creating innovative designs that blend craftsmanship and technology. The brand uses traditional craft techniques from across the world to create bespoke and timeless surfaces. In a recent conversation, founder Sanjeev Agrawal gave us an insight into the brand, its choice of exquisite materials and its latest Palacio collection.
Tell us about the Palacio series…
This is our latest range. My first and foremost motivation was to keep Indian crafts alive. I've seen them go extinct and have felt helpless. So, I interpreted them in a modern way to give them a new lease of life. At Orvi, we always using traditional techniques such as stone carving, hand sculpting, intricate metal inlay, stone-in-stone inlay, raku firing, etc—so, doing this wasn't out of the ordinary.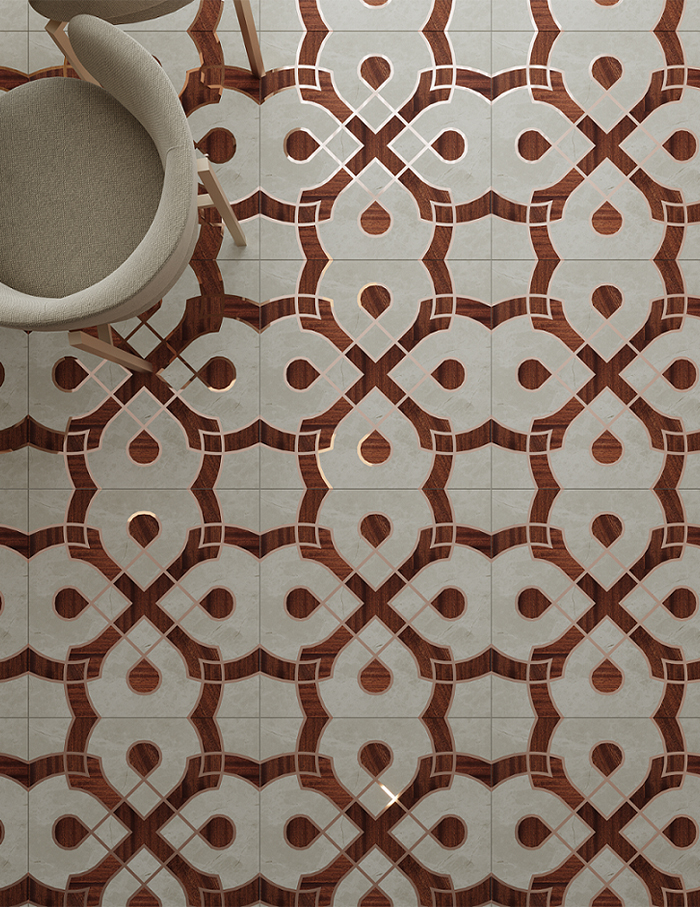 What inspired you to create Palacio?
I came across some architectural masterpieces in Europe, which utilised metal inside wooden floors. These had stood the test of time and I was inspired to develop similar solutions. I've always been one to push boundaries and incorporate different materials together. This was the kind of frontier that I wanted to explore. I experimented with various types of natural materials such as wood, stone and metals for two years.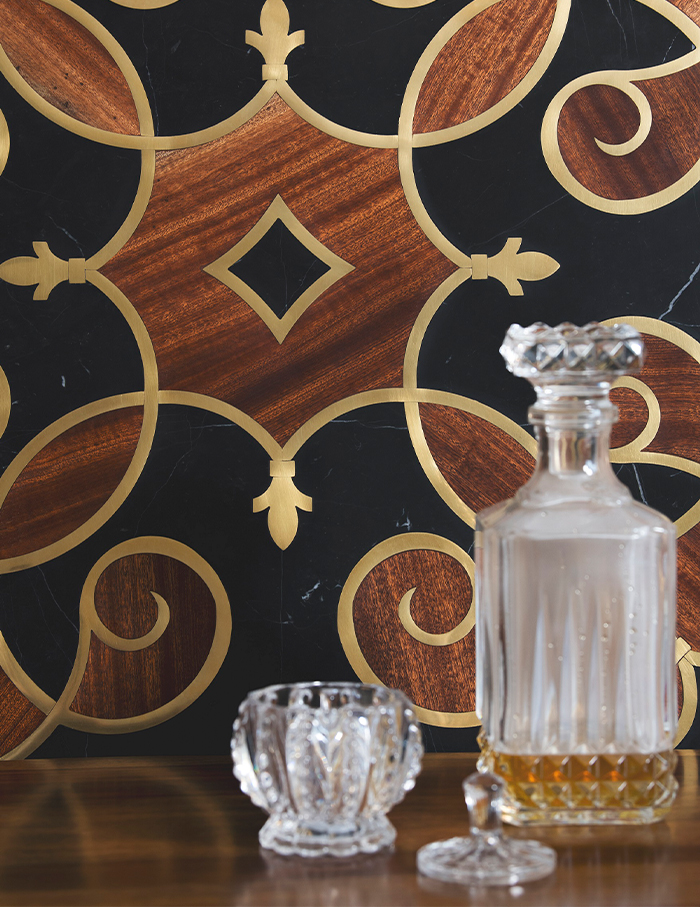 Is that the USP of Palacio?
Certainly. It uses wooden inlays as opposed to previous collections, in which we used metal to stone, metal to glass, or only metal or only glass.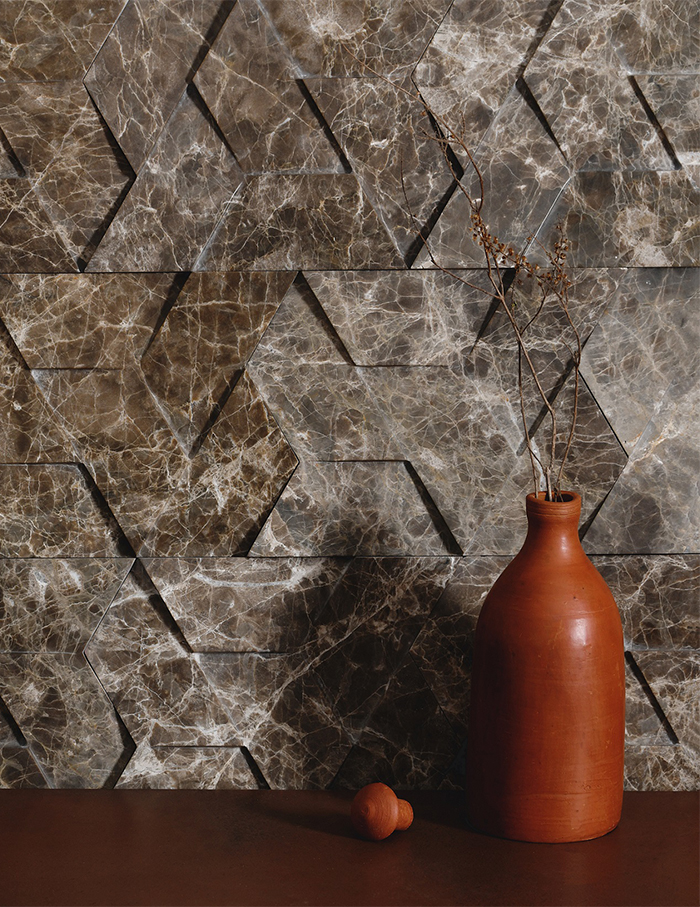 Which is your favourite aspect of the collection?
The fact is that it takes years to perfect the making, so the details are usually highly guarded secrets. The Palacio surfaces use tarkashi, a method mastered by only a few artisans. It's close to my heart because of how it focuses on the intricate details.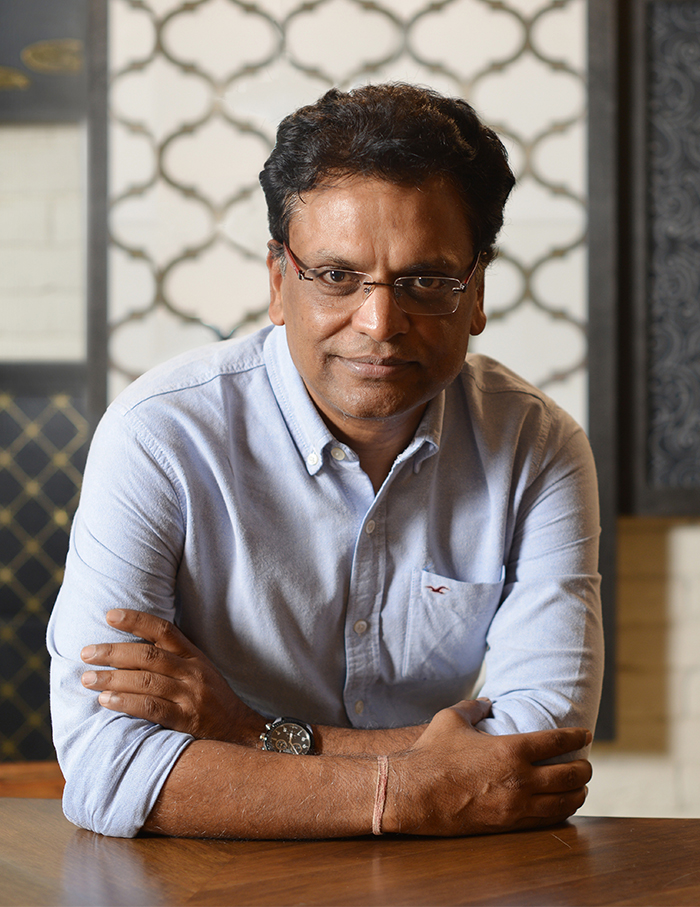 The future of design is…
As with any other concept, design is constantly evolving. And with the way people are travelling the world now, design has moved from traditional to contemporary and minimalism. International clients, on the other hand, favour and value handcrafted design aesthetics, which brings me utmost joy and strengthens my beliefs in the value that we are striving to achieve.