Lifestyle
12 books we'd love to curl-up with on rainy days!
JUN 16, 2021
| By Kavya Joshi
After enduring months of sweltering heat, nothing is as delightful a sight (or aroma) as the first rainfall of the monsoon. The season brings with it grey and gloomy skies that we actually look forward to (considering the nine other months of sunshine).
One of our favourite ways to spend a rainy day is to curl up on the biggest armchair we have at home, a big and piping hot cuppa coffee or green tea, with light music playing in the background—maybe even an aromatic candle nearby—and a good book.
So, we decided to look around to find books that we'd love to be caught indoors with… From architecture to art, design to music, and even one of the daily rituals that artists follow for inspiration. Read on…
Pet-tecture: Design for Pets (see scroll above)
What: The nifty title says it all—the tome by Tom Wainwright for Phaidon Press showcases an enticing collection of hundreds of houses and objects designed for our furry and feathered friends by some of the best designers worldwide.
Why: This is a must-read for design-conscious pet owners and architecture buffs alike! This book is a case of portable creativity. From playful cat trees, concrete kennels and luxury chicken coops to 3D-printed fish tanks, it's got the most fascinating concepts!
Available on Ideakart 
Through a Different Lens: Stanley Kubrick Photographs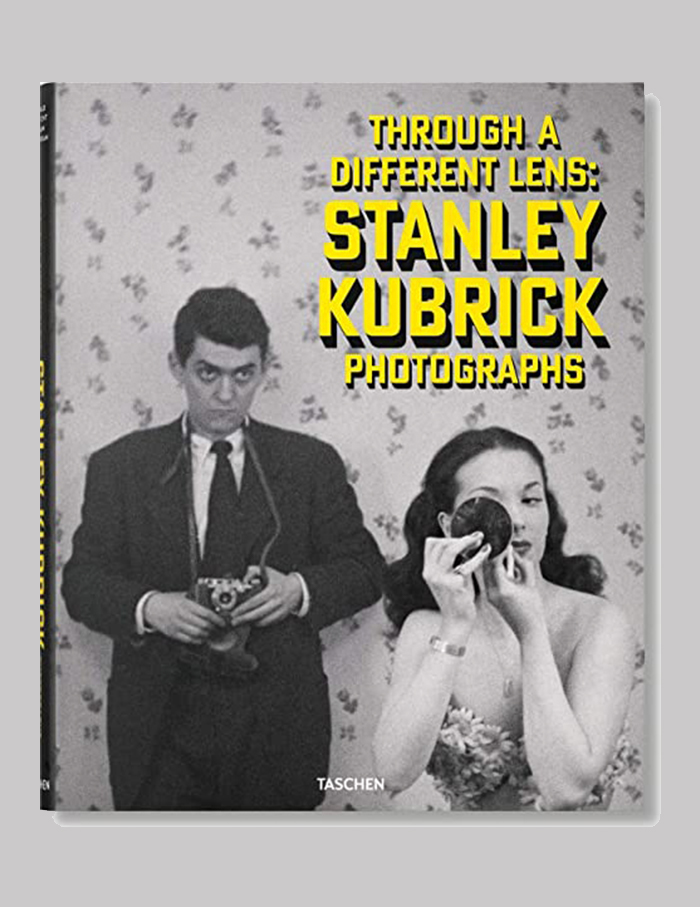 What: Taschen and Luc Sante present the ace filmmaker's early days that were spent as a photographer for Look Magazine. He was circa 17 years old, when he shot humanist slice-of-life features that celebrate and expose New York City and its inhabitants.
Why: The book features about 300 images, including many never-before-seen. It even comes with rare tear sheets from the magazine! If a picture is worth a thousand words, you can just imagine what a compelling narrative this one has!
Available on Amazon 
Daily Rituals: How Artists Work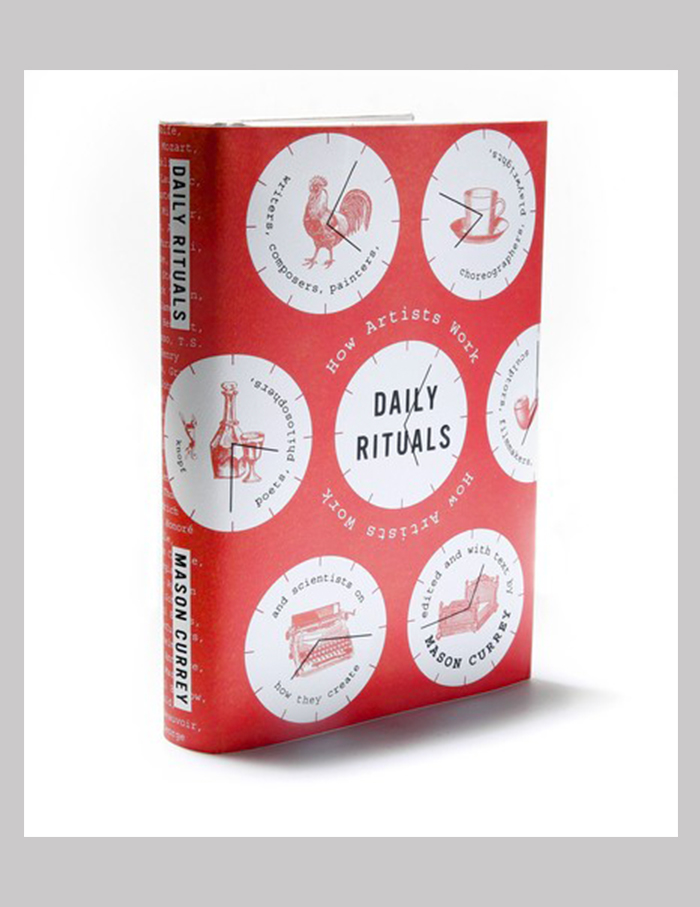 What: Mason Currey reached out to the most creative and most analytical minds to find out how they function. Among them are novelists, poets, playwrights, painters, philosophers, scientists and mathematicians—all of whom have described how they subtly manoeuvre the many (sometimes, self-inflicted) obstacles and (self-imposed) daily rituals to do the work they love to do.
Why: The insightful book published by Knopf reveals the daily routines of successful people, so whether you're in the creative industry or not, this fascinating read is unputdownable for anyone looking for inspiration on getting things done (minus the procrastination, of course!).
Available on Amazon
Art That Changed the World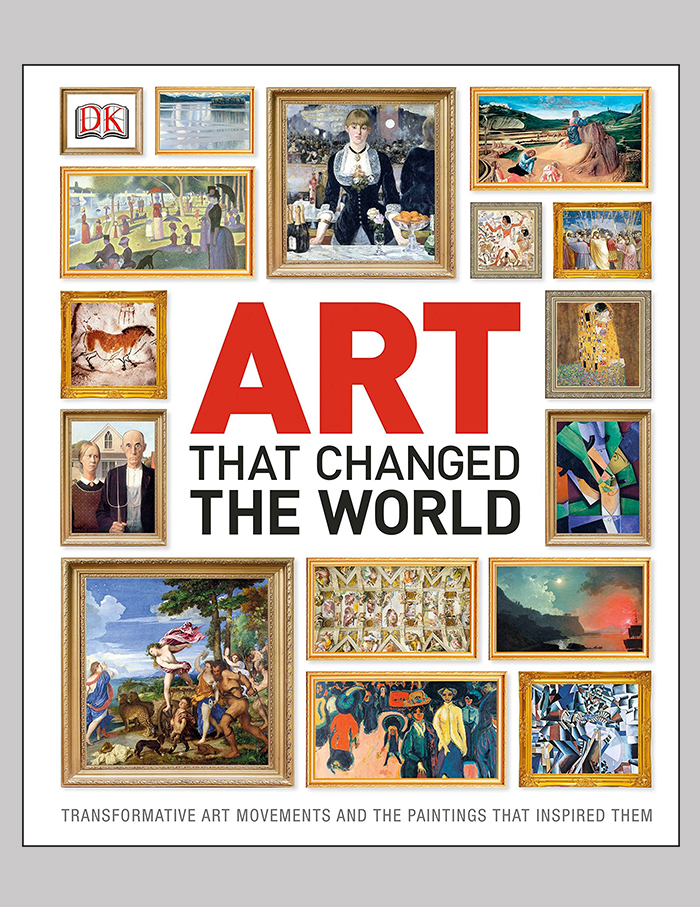 What: Iain Zaczek, Jude Welton, Caroline Bugler, Lorrie Mack and editor Ian Chilvers have zeroed in on masterpieces from Da Vinci and Monet among other lesser-known artists and styles that have had an immeasurable impact in the art world
Why: For art aficionados, this book by DK Publishers is a must-have for its content spans the history of art—and includes references from China's Ming dynasty to Japanese, Hindu and indigenous Australian art. It delves into recurrent themes like love and faith, as well as key genres such as Romanesque and Conceptual art.
Available on Amazon
A Field Guide to Whisky: An Expert Compendium to Take Your Passion and Knowledge to the Next Level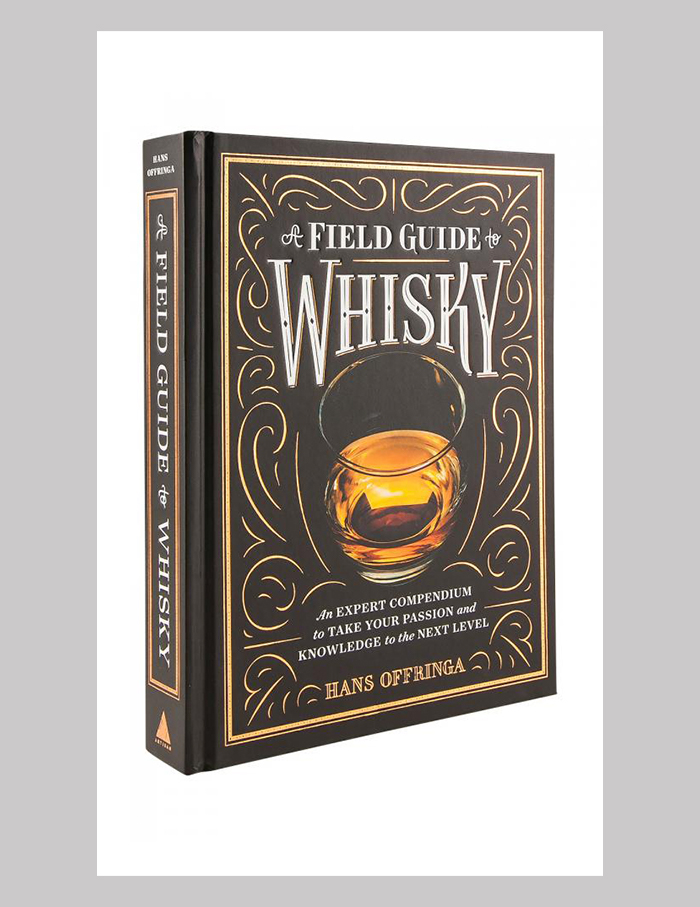 What: Author Hans Offringa provides a comprehensive guide to our all-time favourite spirit. In 323 short entries, he covers topics such as know-how on production methods to consumption tips!
Why: If you've ever wanted to know basic whiskey etiquette and literacy, then this book by Artisan Division of Workman is the perfect go-to guide. It also covers trends, trivia, geographical maps and lists of distilleries as well as whiskey trails, bars, hotels and festivals.
Available on Amazon
Jazzlife (see scroll above)
What: A music based book by photographer William Claxton and journalist Joachim Berendt, it documents the 1960s jazz movement in the US
Why: This Taschen coffee table book perfectly captures the raw phenomenon of music across social, economic and racial lines, making it a must-have for music lovers with its pictorial journey.
Available on Amazon
National Geographic Simply Beautiful Photographs (see scroll above)
What: Annie Griffiths presents a blanket concept of beauty through her lens. The chapters are organised around concepts such as light, composition, moment (gesture and emotion), motion, palette and wonder.
Why: The hardcover publication truly lives up to its title. It takes readers on a spectacular visual journey through exquisite photographs that are accompanied by lyrical quotes from scholars and poets.
Available on Ubuy
Patterns of India: A Journey Through Colors, Textiles, and the Vibrancy of Rajasthan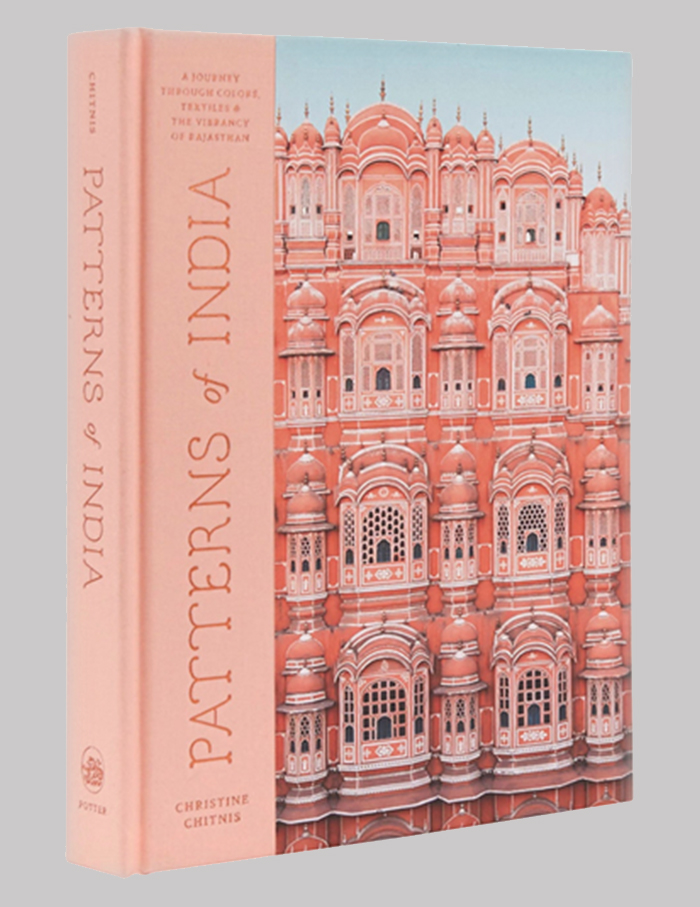 What: This delightful book is by Christine Chitnis, who spent over a decade traversing the streets of Rajasthan, getting familiar with its history, culture, lifestyle and cuisine. The book is organised by the five dominant colours—royal blue, sandstone, marigold, ivory and rose.
Why: Through stunning photographs, this book by Clarkson Potter showcases how colour and pattern maintain a reciprocal relationship and are woven into every part of the culture of Rajasthan. It is, if nothing, a sight for sore eyes!
Available on Amazon 
Alexander McQueen: Savage Beauty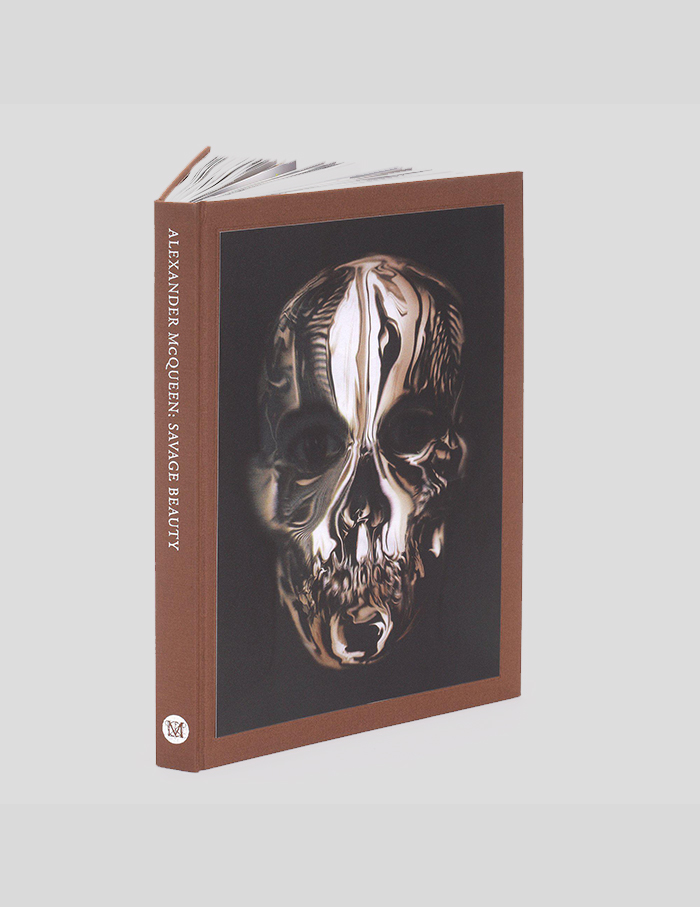 What: Author Andrew Bolton examines the edgy designer's career, who's gained renown as one of the most influential, imaginative and provocative designers of his generation.
Why: The Metropolitan Museum of Art showcases a stunning anthology of McQueen's captivating work i.e. radical designs that are a combination of haute couture and technological innovation. It highlights how the designer challenged and expanded fashion conventions to express ideas about race, class, sexuality, religion and the environment.
Available on Snapdeal
The World According to Karl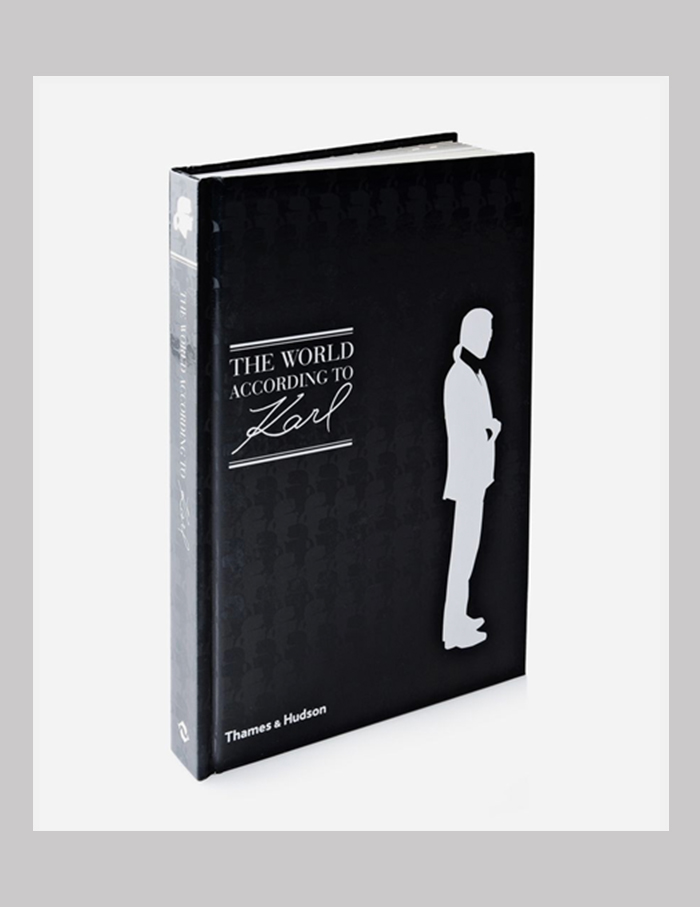 What: Sandrine Gulbenkian, Jean-Christophe Napias and photographer Patrick Mauriès present a look into the life of Karl Lagerfeld, the contemporary couture master who regularly re-invented patterns on the catwalk and in the street while running Chanel, Fendi, and his own eponymous fashion house.
Why: This tome by Thames & Hudson explores Lagerfeld's views on fashion, style, women and Chanel as well as fame, life and books. A must read, these pages capture his world with content that's unpredictable, shocking, sometimes provocative but definitely enthralling!
Available on Flipkart
Stuff Matters 
What: This book by material scientist Mark Miodownik is published by Houghton Mifflin Harcourt, explores and uncovers the fascinating secrets behind ordinary objects.
Why: Miodownik takes a simple picture of his terrace space and walks readers through the materials and objects that rule our daily lives. The captivating book will ensure that you begin to look at everyday objects with a fresh perspective!
Available on Snapdeal
Mrinalini Mukherjee
What: Co-authored by Shanay Jhaveri, Grant Watson, Naman Ahuja and Deepak Ananth, this revelatory monograph by Shoestring Publishers explores the work of acclaimed Indian sculptor Mrinalini Mukherjee, whose most famous works were completed using fibre, ceramic and bronze.
Why: Within these pages are deliberations on Mukherjee's contribution to Indian as well as international art, and how her artworks intertwined Indian and European traditions circa the mid to late 20th century. The tome serves as the ideal introduction to Mukherjee for the newest generation of scholars, art historians and artists.
Available on Book Depository