Design
India Design ID 2023 is where the design fraternity all across the globe is heading to—10 reasons why you should book your tickets NOW!
FEB 16, 2023
| By Tanvee Abhyankar
Time to put that homegrown talent on the global map! Time to witness the biggest and most definitive design and home decor week of India. Hosted at the NSIC Exhibition Ground in Okhla is the 11th edition of India's foremost luxury design week: India Design ID 2023—an honouring of decor, design, ideas and collectibles that evoke every other aspect that is there to the creative mind. The event focuses on interactive displays, panel discussions and workshops. It is anything and everything you need to know and see about the design world. Although, there are a million reasons to mark your presence, here are ten reasons why you absolutely can't miss India's Best Luxury Design Week from 23rd-26th February!
1. The Asian Paints ColourNext Trends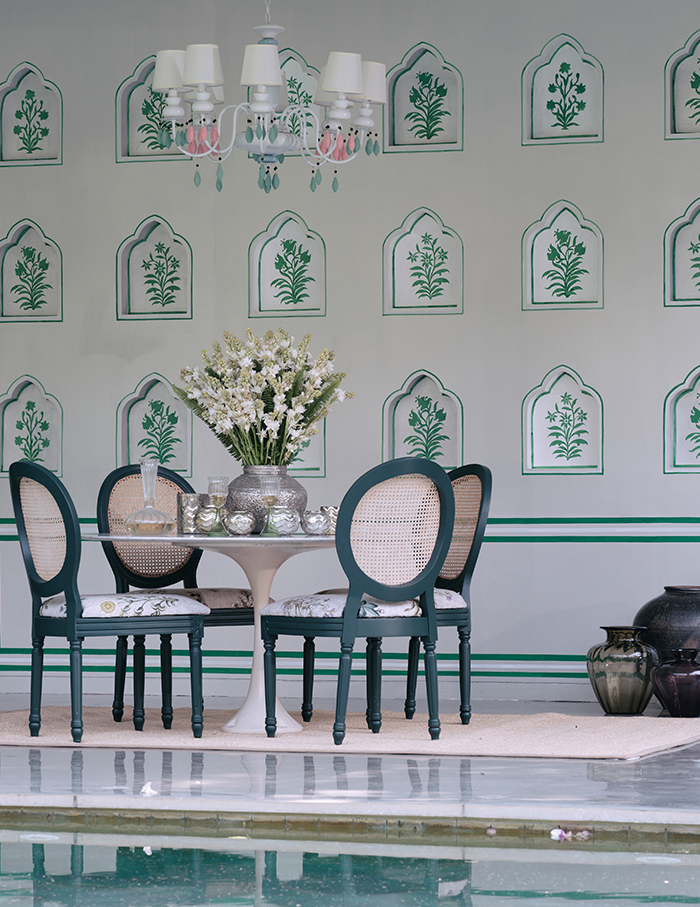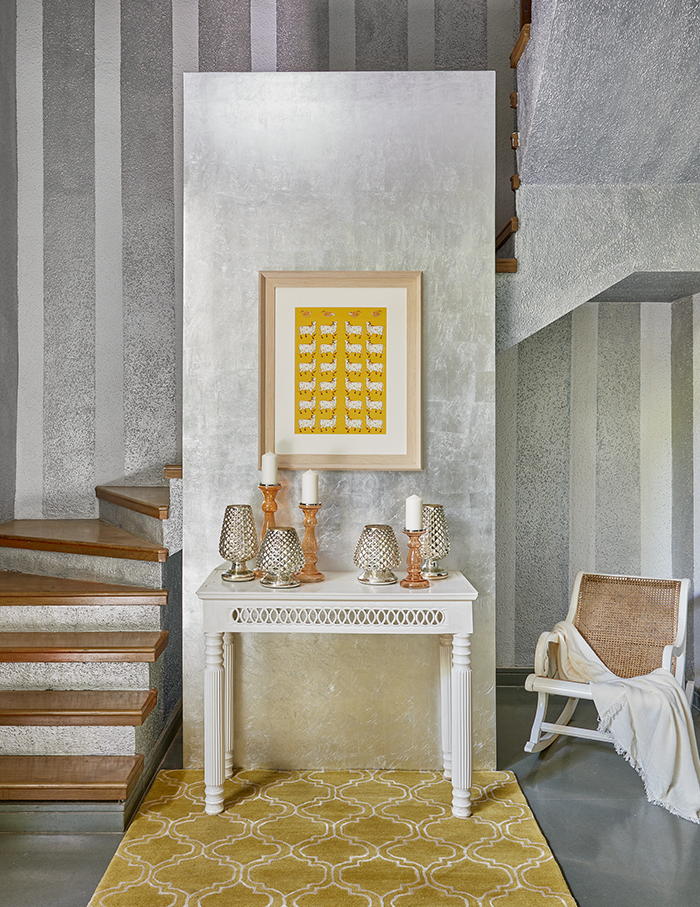 The silver lining to all things decor and design was unveiled with the Asian Paints Colour Of The Year Silver Escapade and it has only fuelled our curiosity for the annual Trend reveal! While Hope You're Well, Artify, Solo Commerce, and We/Us made their way to moodboards and more, we await for 2023's reveal at the Asian Paints Pavilion.
2. Design as a synchronism in the ID SYMPOSIUM
Listen to them, think with them, watch them speak their mind—the ID Symposium, sponsored by Kohler India, invites speakers who are award-winners, trendsetters and the masters in their fields coming from across the globe. International designers and architects like Arthur Mamou-Mani, Boris Berlin, Emmanuel Gallina, Habibeh Madjdabadi, Itai Palti, Manuela Gatto, Marek Obtulovič, Nguyên Đúc Trung, Paola Navone, Sabine Marcelis and Sanne van der Burgh will engage in conversations and panel discussions on topics ranging from complexity and simplicity of architecture to sustainability and AI, technology and design, to eco-parametric architecture.
Eminent names from the cultural and historical field, namely Aman Nath, Indian Classical Dancer and Padma Bhushan Mallika Sarabhai and Sabyasachi Mukherjee sit together with for a panel discussion with Sudipto Ghosh about heritage and preservation of institutional buildings.
Indian architects from the south—Bijoy Ramachandran, Biju Kuriakose and Chitra Vishwanath in conversation with Brijesh Shaijal talk about the matters of the south. Indian architects and designers like Ayaz Basrai, Madhav Raman, Neelam Kothari Soni, Nida Mahmood, Riyaz Tayyabji, Sameep Padora, Sanjay Puri, Shimul Javeri Kadri, Soumitro Ghosh, Sunil Sethi and Vinu Daniel, have panel discussions with people from fields of allied arts like Amit Syngle, Ashwini Deshpande, Manju Sara Rajan, Mrudul Pathak Kundu and Premjit Ramachandran speak about and hold panel discussions about subjects from their expertise. Indian architects Sanchit Arora, Satyajeet Patwardhan and Veeram Shah have a panel discussion with Huzefa Rangwala and Jaseem Pirani about 'Where Ideas meet Context: Confessions of a Growing Design Practice'.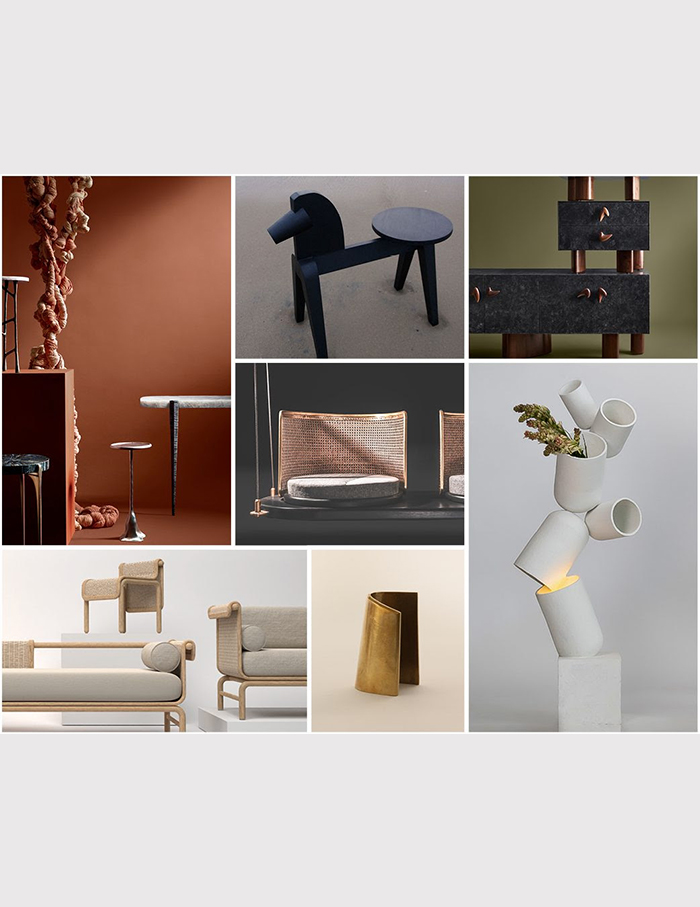 3. Stroll in the EDIDA EXHIBIT pavilion, for creativity is everywhere!
The one-of-its-kind product design contest in India, EDIDA finds itself a prominent stage at the one-of-its-kind design and home decor week India Design ID. The winners of EDIDA 2022 get a beautiful spot amid the NSIC Okhla Exhibition Ground where the exhibits can breathe and stand freely for the visitors to have a detailed look at. Designers like Ashiesh Shah, Ayush Kasliwal, Peter D'Ascoli, Ravi Vazirani, reD Architects and Saif Faizal have won the EDIDA awards 2022 awards and will be presenting their work in the EDIDA Exhibit pavilion.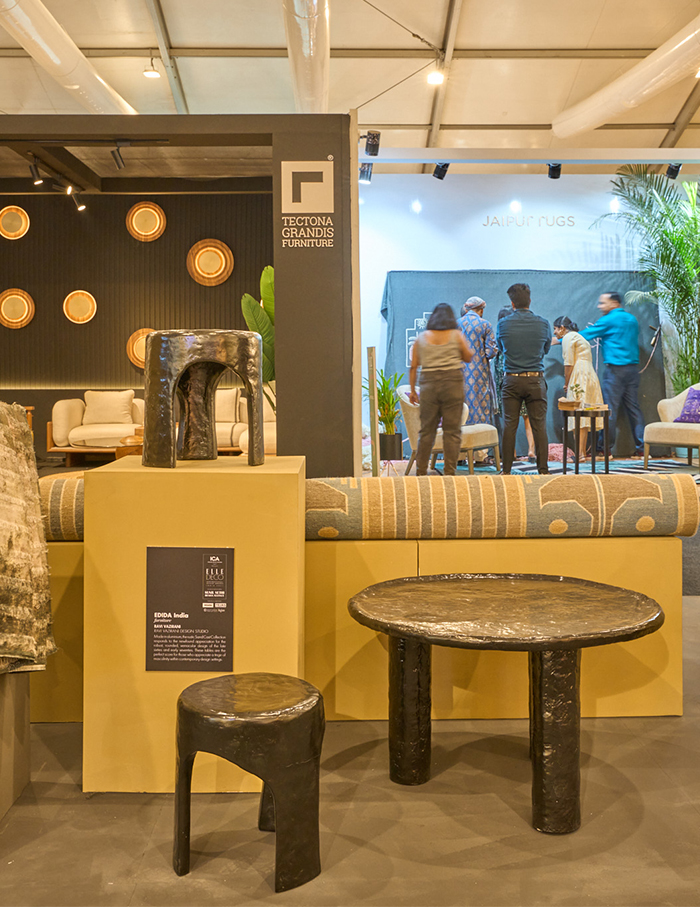 4. India's HUNAR and all things hunar-able
Hunar, etymologically a Hindi word meaning talent, is a group exhibition thoughtfully put together by the brand director of India Design ID Preeti Singh and Mumbai-based celebrity interior designer Shabnam Gupta (Founder of The Orange Lane and Peacock Life) that celebrates and showcases techniques, innovations and crafts that are being explored and experimented by the topmost architectural and interior design practices as well as design thinkers across India.
5. The ID COLLECTIBLES pavilion
With a focus on collectibles, this new segment curated by Misha Bains, Head of Strategy at India Design ID will present contemporary design discoveries through the lens of visionary designers of India. With unique product designs at its core, ID Collectible is a first-of-its-kind platform in India that brings forth an experience of discovering pieces and objects of rare form, function and value for design enthusiasts, collectors and the community. Discover the beauty of and the brains in works of designer-curated brands like Atelier Ashiesh Shah, BeatRoot, DeMuro Das, Design ni Dukaan, Josmo, klove Studio, ORI, Phantom Hands and POD by Nishita Kamdar, Stem and TAKE on Art.
6. Witness young talent in making
India Design ID is not just a festival—it is the only endeavour of its kind that celebrates design, innovation and creativity. As practitioners of the industry come together to witness design, future design thinkers engage with veterans. Indigenous brands like Jaipur Rugs, Project 810, Glass Forest, andblack studio, KOKO by K2 India, AuxHome and Wriver will be presenting their work in the pavilions across the India Design ID venue.
7. Ceramics and their LIVING TRADITIONS
Curated by Farah Siddiqui and Natasha Mehta, the exhibition Living Traditions celebrates the top practising women ceramic artists and brings together a glimpse of the works of some of the top women ceramic artists. With the help of painted designs, highly polished bowls, animal figures and totems, the ceramists have created objects of importance as relics of art, history and culture.
8. Park your interests at the PARK EXHIBIT pavilion
While the professionals get their chance to showcase their work on the platform, future prodigies too receive their share of glamour and exposure. The Park ELLE DECOR Student Contest pose a contest for students in their ongoing academic years to submit their works and get going to win a spot at an international stage. The winners will get a space for themselves at India Design ID to unleash their work onto the visitors.
ID Honours encourages and applauds projects and philosophies that are worth passing on. Advisory panellists like Martand Khosla, Preeti Singh, Sandeep Khosla, Sanjay Puri, Shimul Javeri Kadri, Tony Joseph will be a part of the selection process in 2023. The ID Honours award winners will be felicitated in a ceremony that is 'by invite only'.
10. Experience the Delhi hospitality with V.I.P. WALKTHROUGHS
Students of the Indian Institute of Applied Arts will be assisting a specially curated walkthrough for Indian VIP architects, to take them around the India Design ID event through and through. The walk is curated by Kashmira Pathare, Head Networking & Business Development for Elle Decor & India Design ID Ogaan Media and Srishtti Jena, Assistant Manager Networking, ELLE DECOR India. The walkthroughs are by invite only.
What are you waiting for? Click here and grab your tickets now!