The olfactory odyssey of tangerine wafts through time and space with its roots in the sun-drenched port city of Tangier in Morocco, bearing fascinating tales of numerous empires, world trade, arcadian gardens, and poetry. After centuries of voyages, the much-loved citrus fruit has now manifested in Good Earth's exquisite latest collection, envisioned by founder and creative director Anita Lal along with Aratrik Dev Varman of Ahmedabad-based design studio Tilla. We sit with Mrs Lal and Aratrik at her Good Earth space in Mumbai, as she prompts us to peel open an orange, explaining that it's the way The Buddha suggests. You feel its rugged texture, tear open the skin and delicately nudge a segment out. There's the tantalising aroma, the bite and an explosion of citrusy sweet aromas. "Hah joy," she exclaims and explains, "it's mindful eating."
Unveiling in the festive season, the Tangerine collection transforms fine bone china into a canvas of culinary artistry, shining the warmth of the North African sun onto these freezing winter months. Drawing inspiration from India's rich artistic legacy, it masterfully blends the vivacious motif with Good Earth's signature shades of aqua and jade. Additionally, inspired by Morocco's intricate mosaics, courtyards, Zelig tiles, and exquisite decorative arts, 15 unique motifs adorning the tableware were meticulously hand-illustrated by Jisha Unnikrishnan.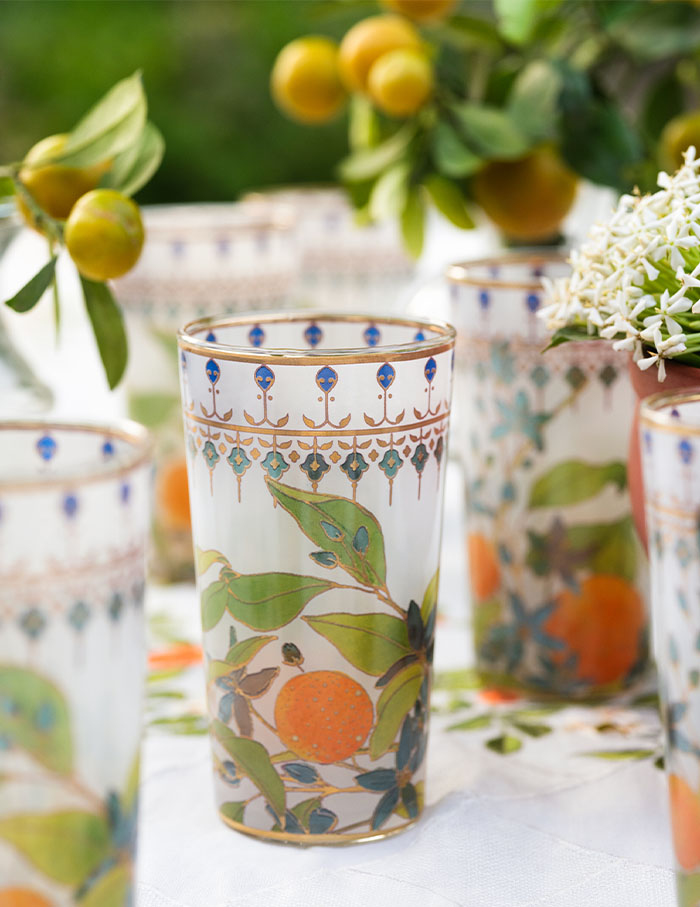 Anita Lal hides stories in the details of her work as evidenced in the gilded accents of the collection that pay homage to the noble metal's historical significance, echoing its use in manuscripts, miniature paintings, and architecture.
Often relegated to the realm of the mundane, tableware is perceived as a mere functional backdrop for a culinary spectacle to take centre stage. However, the sophisticated yet whimsical Tangerine collection by Good Earth transports us to far-off lands while evoking a symphony of emotions through an interplay of nature and geometry, maximalism and minimalism.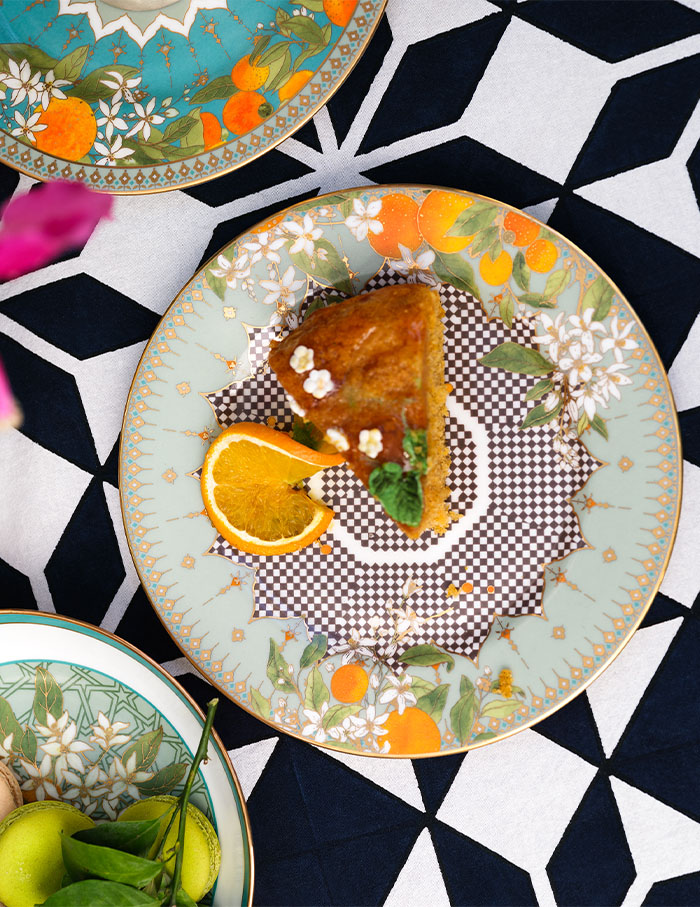 You may also like: Straight outta Sweden—Ankush Sharma plays a gracious host in the lush green garden of his century old home