Your Diwali delicacies have to match your personality! If you are a 'go big or go home' person full of life, here are mithais that appreciate the enthusiast in you, and you, who appreciates the enthusiasm in mithai—a perfect love story. This diwali season, we are listing down some of the many boutique brands that will spruce up your mithai game the moment you introduce them to your loved ones.
Genda Phool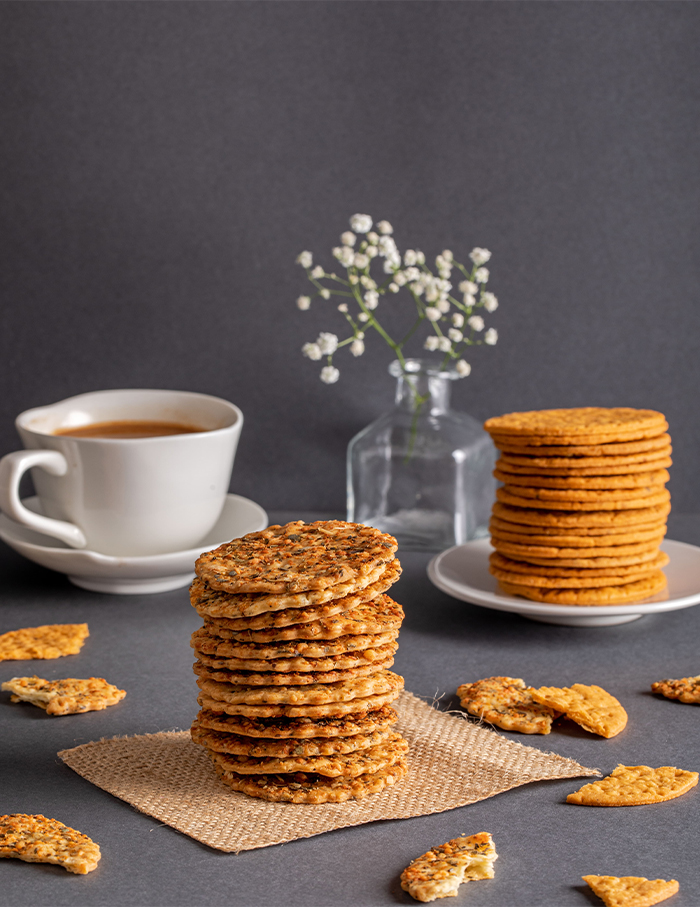 Start your Diwali with a Genda Phool, literally! The brand derives its name from the auspicious flower: marigold, and wishes to bring to you the fortune and spirit of Diwali, packed in dainty boxes. Get your box of vibrant flavoured mithais now!
Bombay Sweet Shop
Befitting  the multi-cultural references of Mumbai, Bombay Sweet Shop launches its new collection that appeases all palates. Be it a fruit or a decadent chocolate indulgence or a little ghewar tart, or the crowd-pleaser barfi this is your one go-to stop. Mumbai folks can order via Zomato, while the rest of India can head here.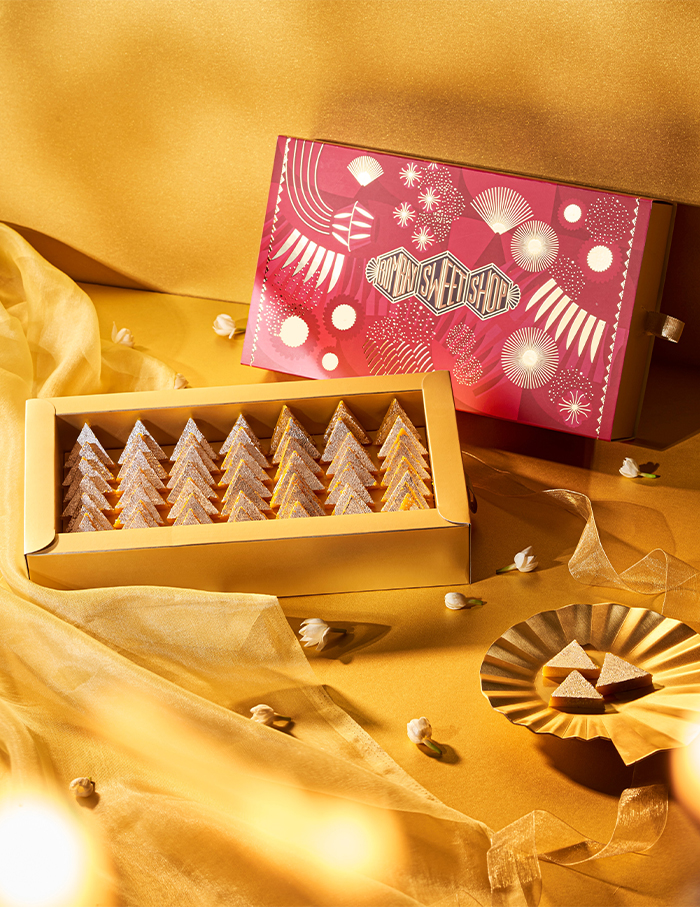 Araku
Who knew a coffee brand would find a place in your mithai and namkeen thali. Araku, in full fledged, sends us sky-rocketing to a sweet Amaranth grain ladoo, that you can very well pair with any beverage or just the good old cuppa joe.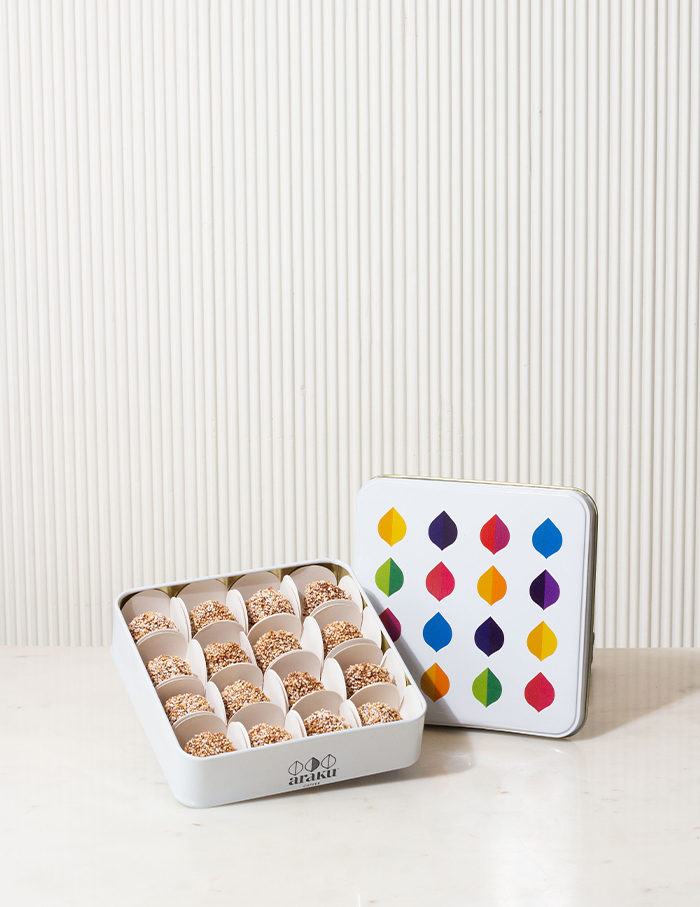 Coppetto Artisanal Gelato
While we all hail the traditional mithais,  we also give our nod to  the modern mithai-ice cream. Coppetto Artisanal Gelato got it covered and gave it a festive twist. Get your scoop of their twist here.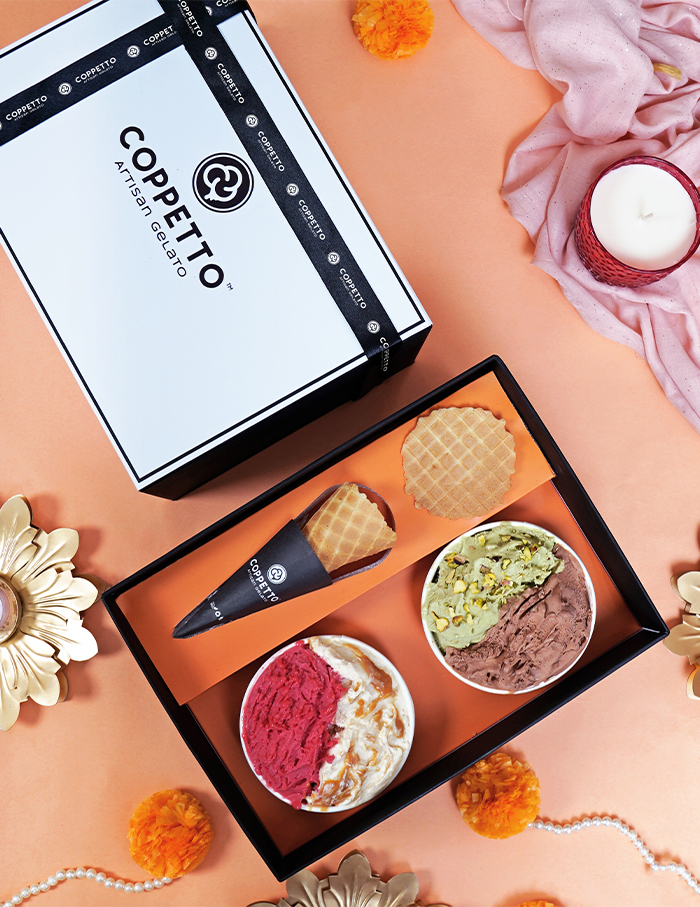 Piece O'Cake
Baklava is back! Embrace those Baklava curves packed and delivered to you by PieceO'Cake Baklava. Sumptuous nut-filled delicacy re-invented with petals and love, all set to give your Diwali an exotic feel. Send them a DM on their Insta handle to order.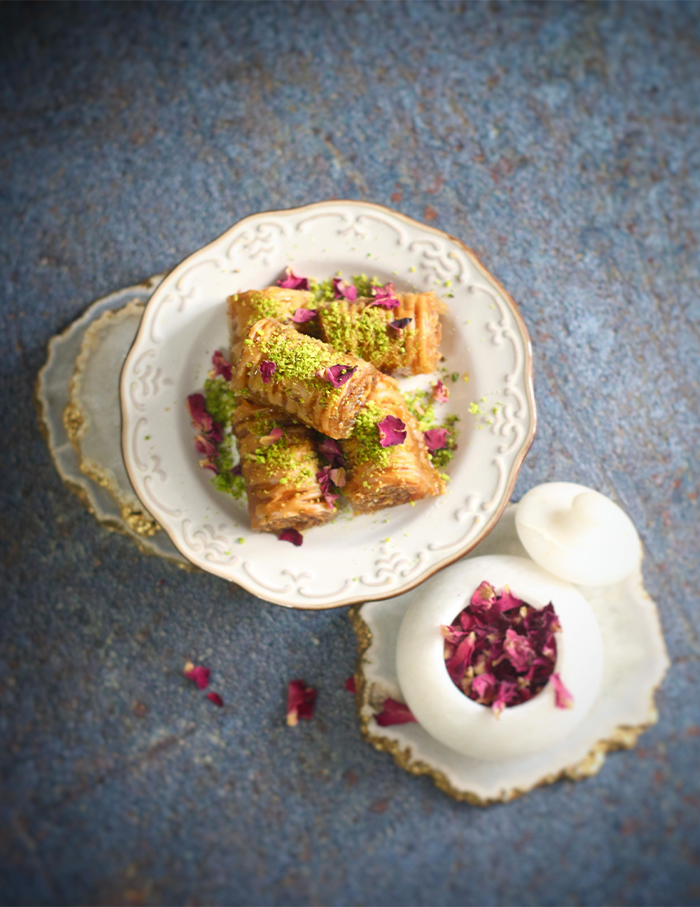 Sassy Teaspoon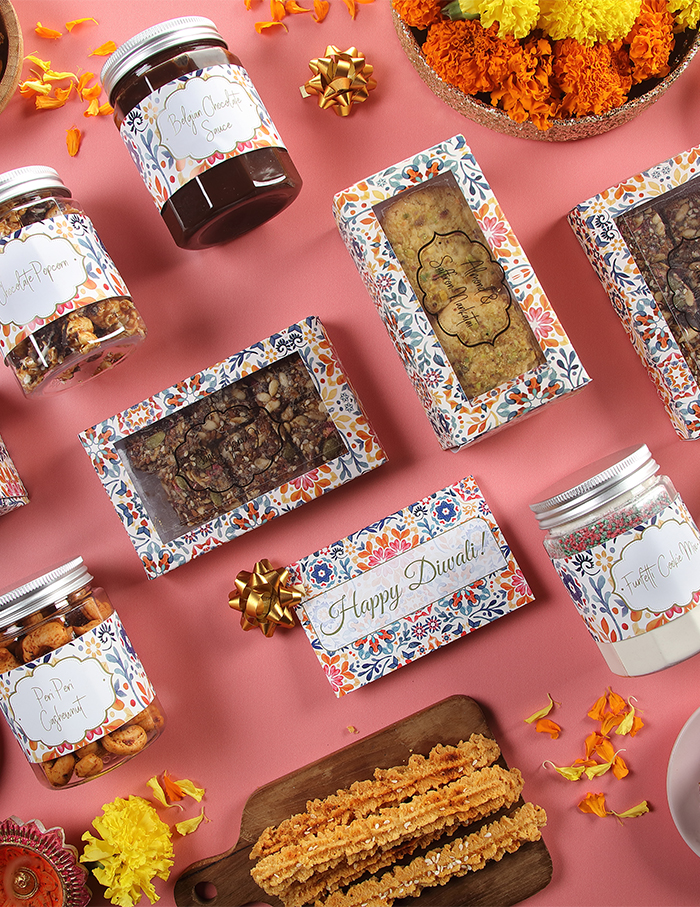 In today's episode of pamper with a hamper, we have Sassy Teaspoon's newly launched Diwali hampers, fitted with jars and boxes of pure happiness, in both sweet and salty shades.
Truffle and Co.
Amid all your golden lamps and silver serving plates, Truffle and Co.'s Diwali sweets will find their way in and sit in the centre, of attention. Glowing as much as your house is, and gleaming with flavour, Truffle and Co. sends in their regards packed in heartwarming sweets.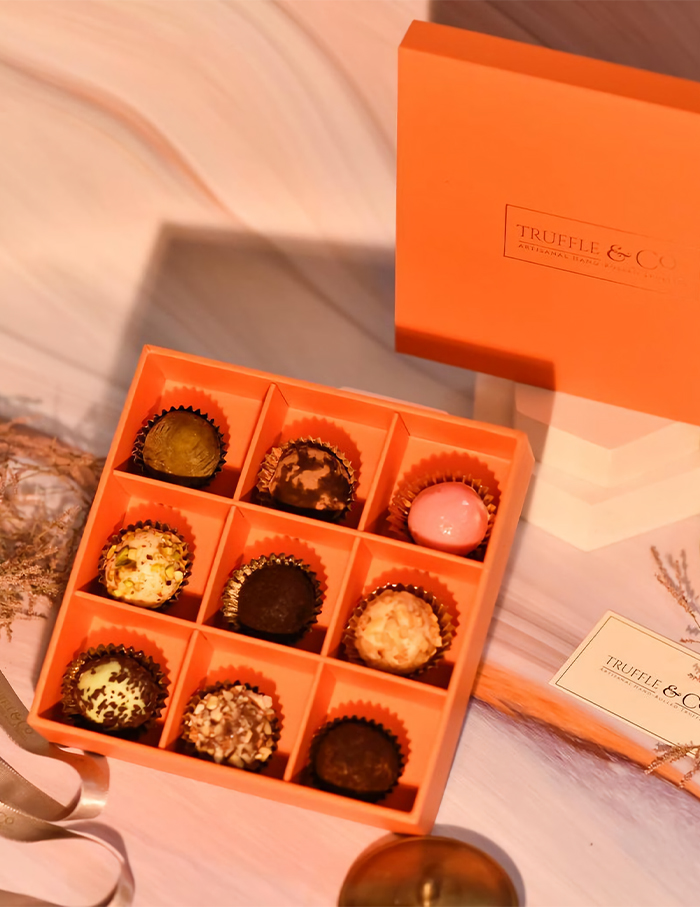 Chockriti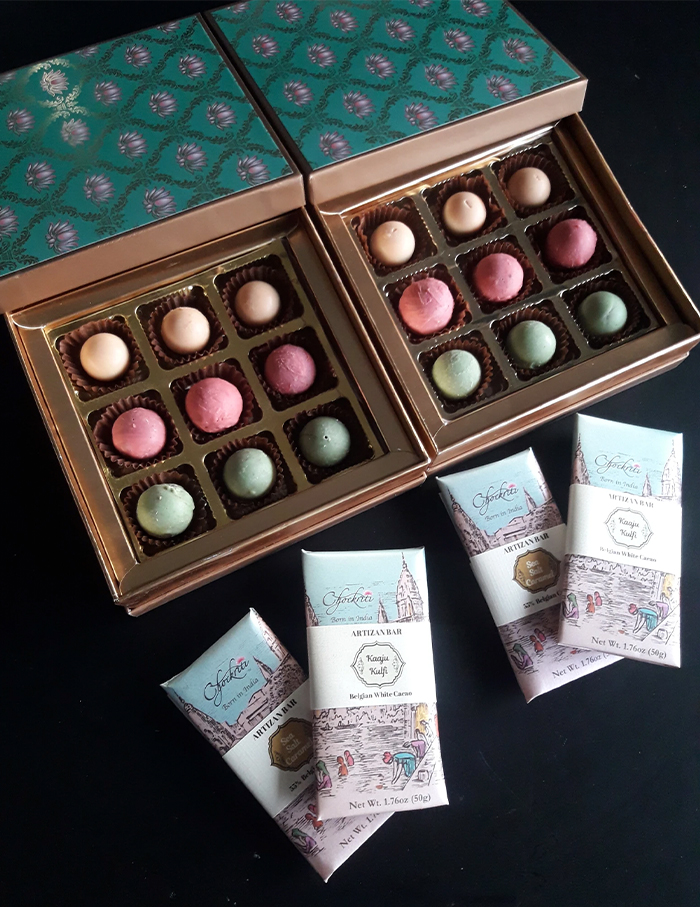 A box of chocolate sweets for the kids, and one for the kid in you. Chockriti re-designs chocolate ladoos with flavoured coatings. Chocolate bars and ladoos available here.
Khoya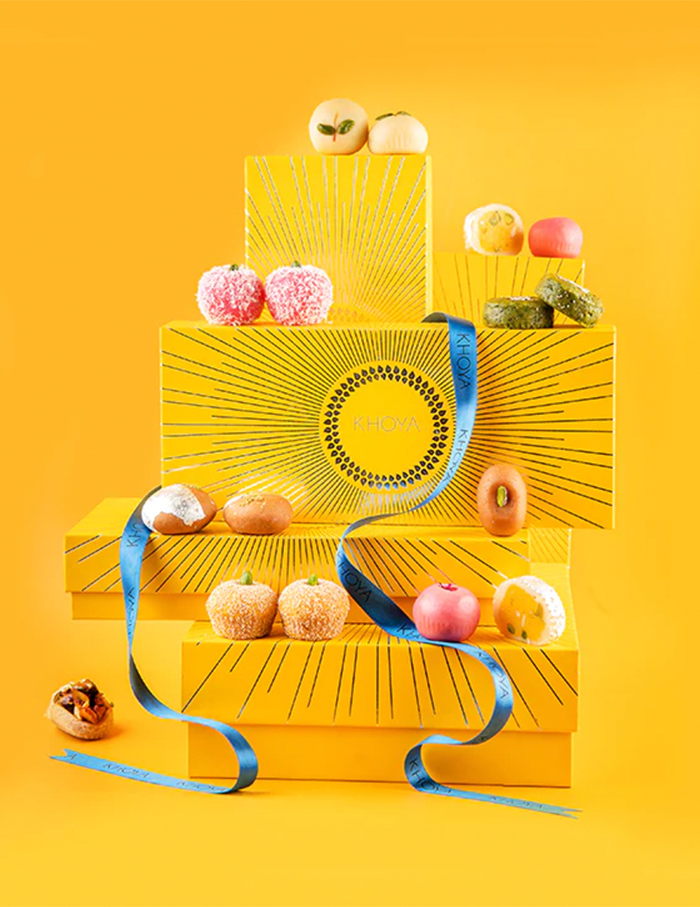 Radiant with a dash of yellow in the packaging and dotted with kaaju kishmish on top of each pedha, the yellow has started its journey to reach your heart. Flavours, toppings, fillings, colours and shapes, you name it, they have it.
Le15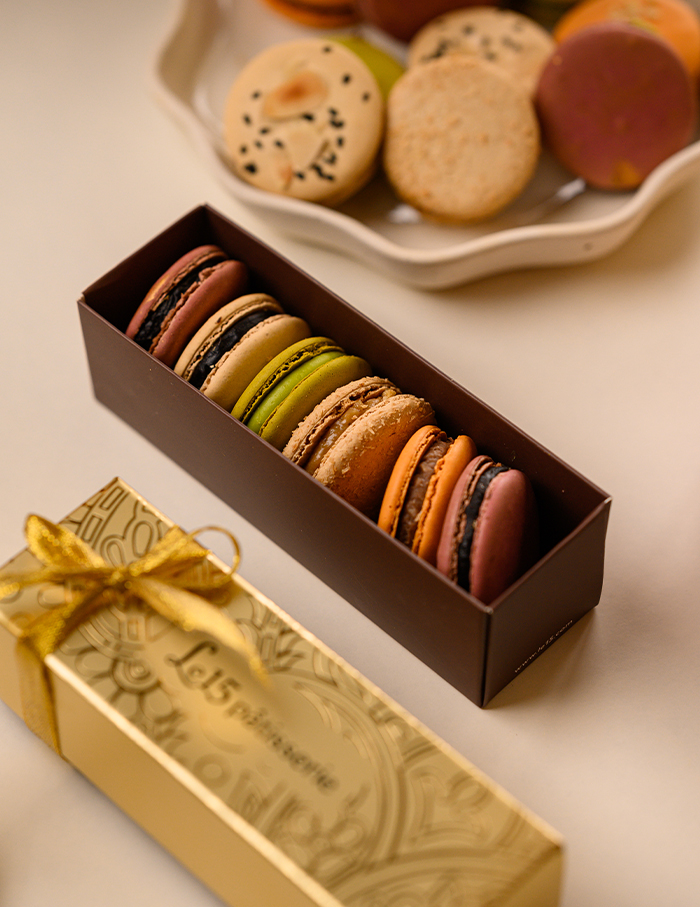 Witness Le15 turn their signature macaroons as a diwali delicacy. There's more to it, with flavoured teas, chocolate-dipped traditional mithais and love-struck namkeen boxes, all packed with a Le15 seal stamp.
Meethi
When you get to keep the mithai and Meethi's Mughal caricature box as well, it indeed becomes a Diwali gift. Set in a grid are some beautiful barfis of assortments that makes sure everyone gets to go home with something or the other.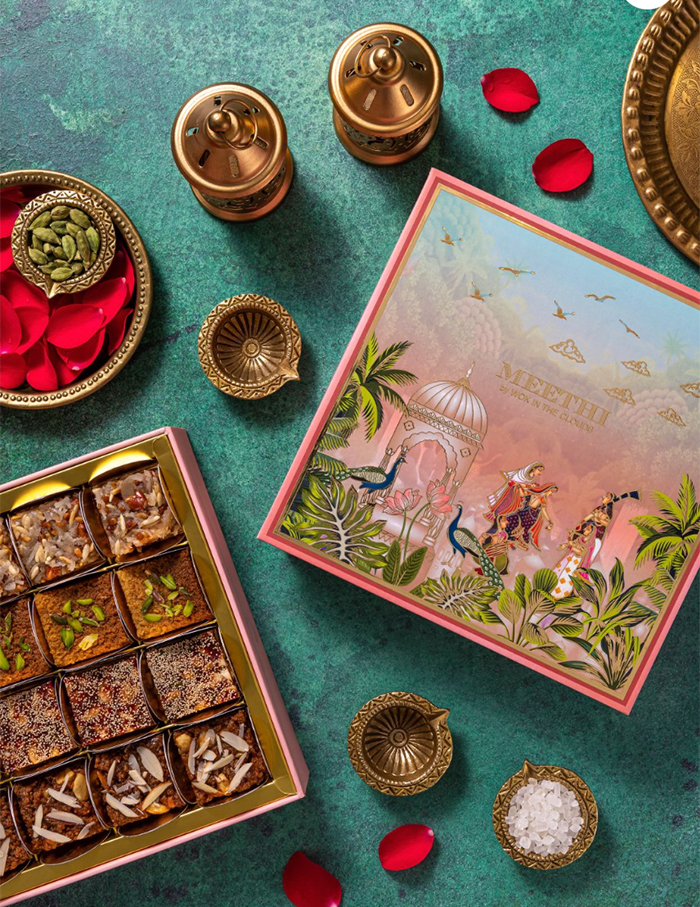 Meethi Elaichi
What do you do when it's a family get together and people want to enjoy it to the fullest? You draw cards, however, draw them with Meethi Elaichi's Diwali box. Invent new games, let them creative aunties unleash their genius.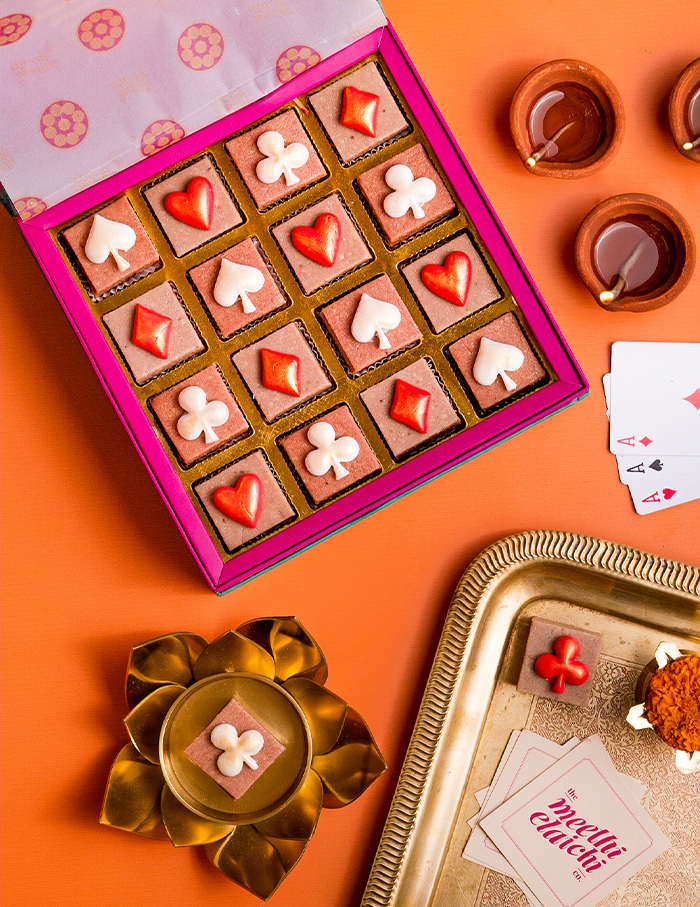 Misree
A mithai that comes to you all decked up and you don't want to decide on who is the prettiest. The dilemma is presented by Misree's Diwali launch which we'd love to call 'beauty with tastes'.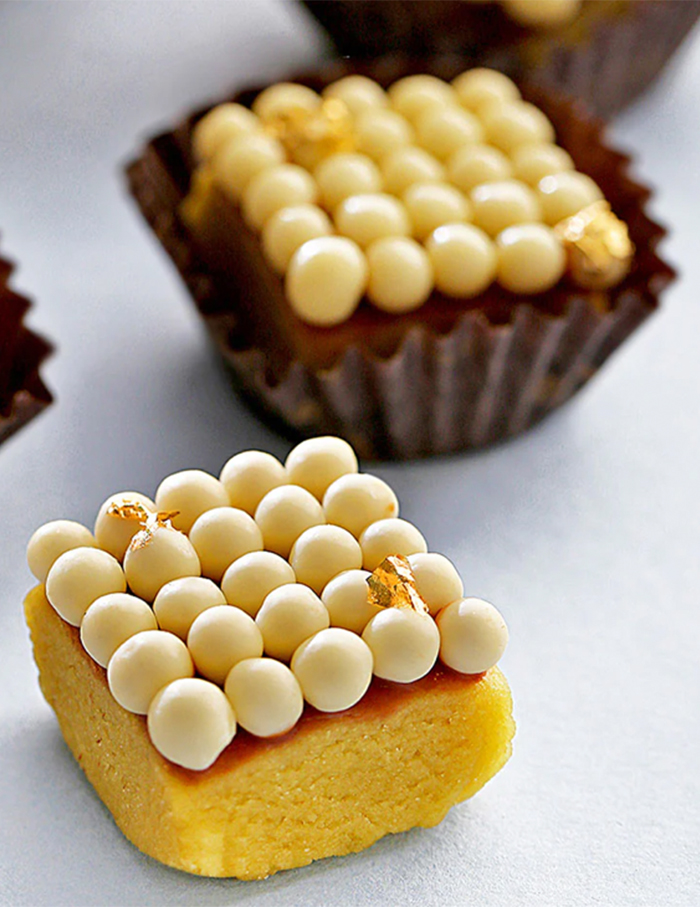 Nihira and Co.
Who let the colours out? Nihira and Co. did. With the aim to add these vibrant colours to your celebration, the brand wants your heart to swell with their lip-smacking sweets.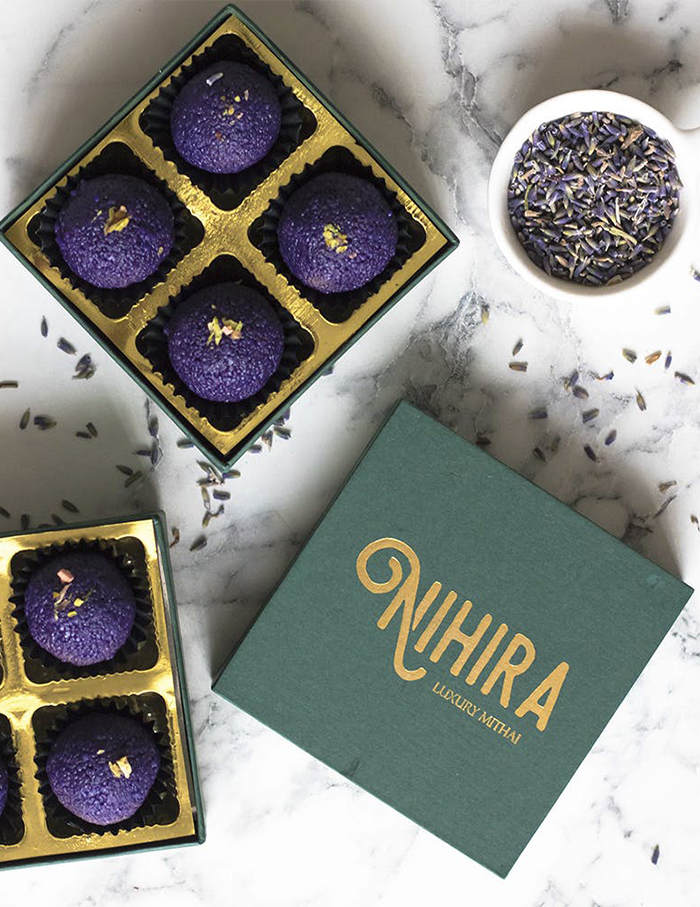 Sweet Rasoi
If you want a change of scenery, Sweet Rasoi will send home their mounds of sweets that look like marble and taste like heaven. Dipped in colour splashes and golden accents, the variety might just never end.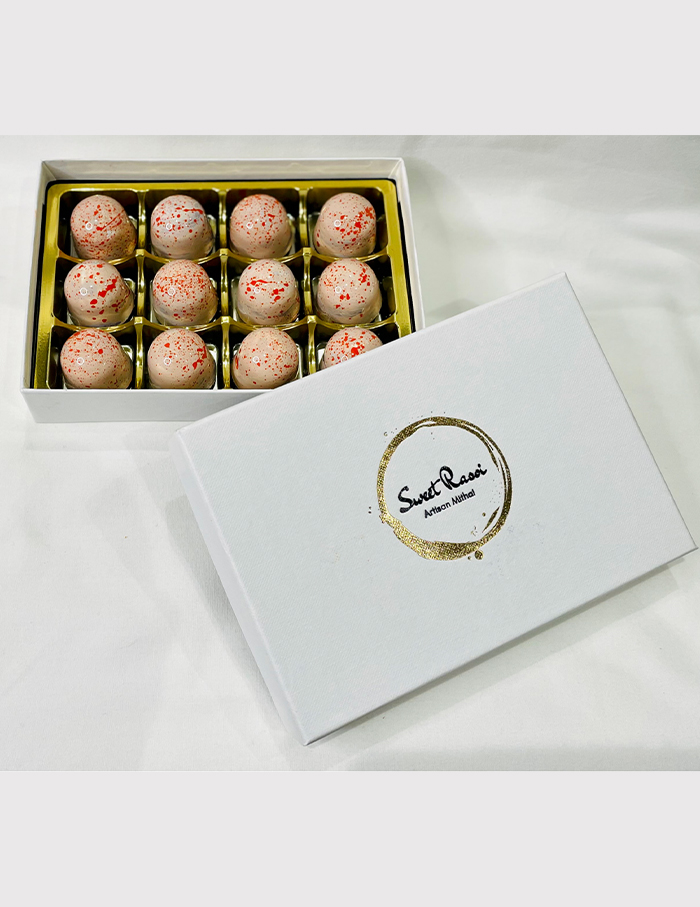 Cremeitalia
Dibs on these dips this Diwali! Give your palette a break from all the sweets and savoury of this season. Cremeitalia deserves to be the deal-breaker.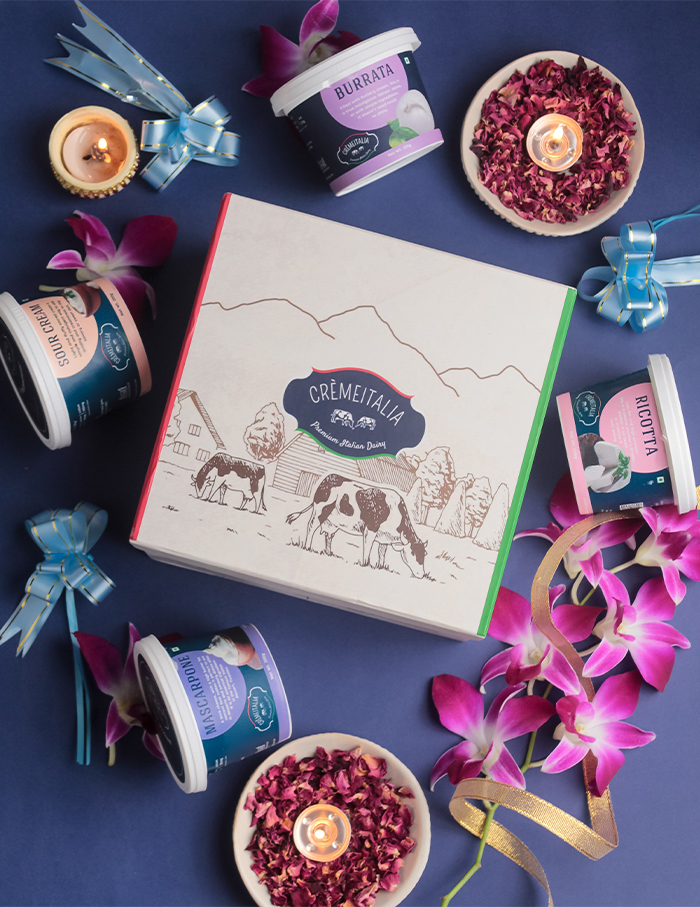 Yogisattva
Make your Diwali 'guilt-free' with Yogisattva's plant based mithais that compromise on nothing at all. No stealth, only health.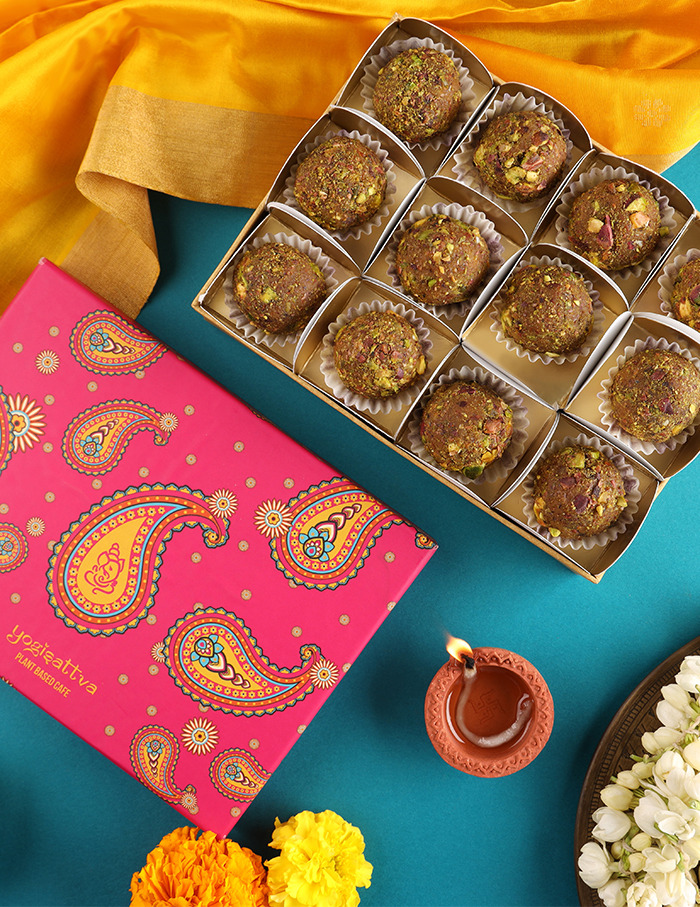 Moner
'Sweet' too has flavours- there is the cute sweet, the hot sweet, you name it Moner has it. From your favourite pedha to your favourite macaroon, all of them are dotted with a beautiful topping.